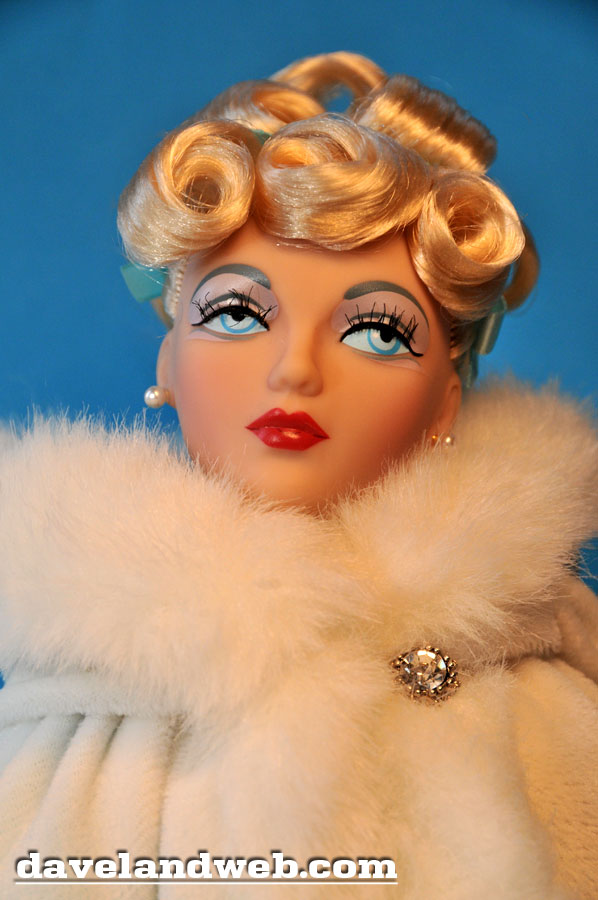 Lovely In Lace also had a Cape Set, which is featured here. It's a bit awkward to photograph, as the fur on the cape has a tendency to obscure Gene's face. Still, it is a nice addition to Lovely In Lace, which was released in 2001 and designed to be a circa 1941 outfit by Tim Kennedy.
The 2nd photo in today's post shows Gene & Trent at Disneyland, posing outside the Big Thunder Ranch at Disneyland in Anaheim, California.
From the story card:
It was the end of a journey. A journey that had begun in Cos Cob, Connecticut, in the dreams of a small-town girl with hope in her heart and talent that just wouldn't quit.

She had taken those dreams, hope, and talent to New York City. There, a good fortune took her by the arm and led her along the path toward stardom.

Model. Usherette. Bright-eyed star-to-be. Discovered.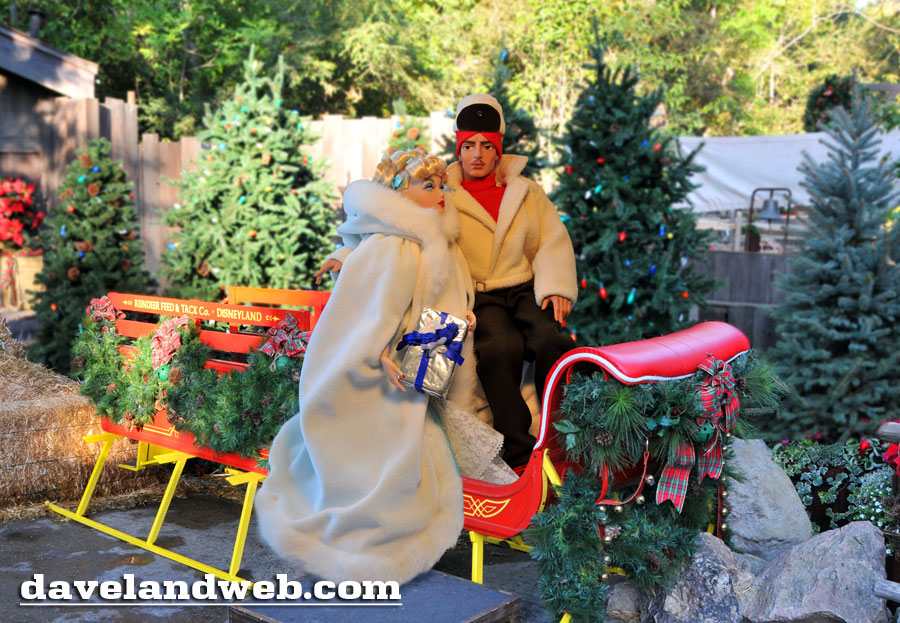 Suddenly, she was whisked away on a cross-country magic carpet ride. From New York City to Chicago and then…Hollywood itself.

There she found herself in Pictures with a Capital P, just as she'd dreamed. And just as she was getting used to the bright lights and glamour, fate stepped in and there she was, stepping in for a star and meanwhile becoming a star in her own right.

Did the preview audience realize, as they crowded into the theaters and settled into their seats, that they were viewing a little bit of Hollywood history happening as the lights dimmed--and there she was, bright on the silver screen and right where she was always meant to be. Lovely in lace and making her way into the hearts of everyone who saw her.

Gene Marshall—Girl Star!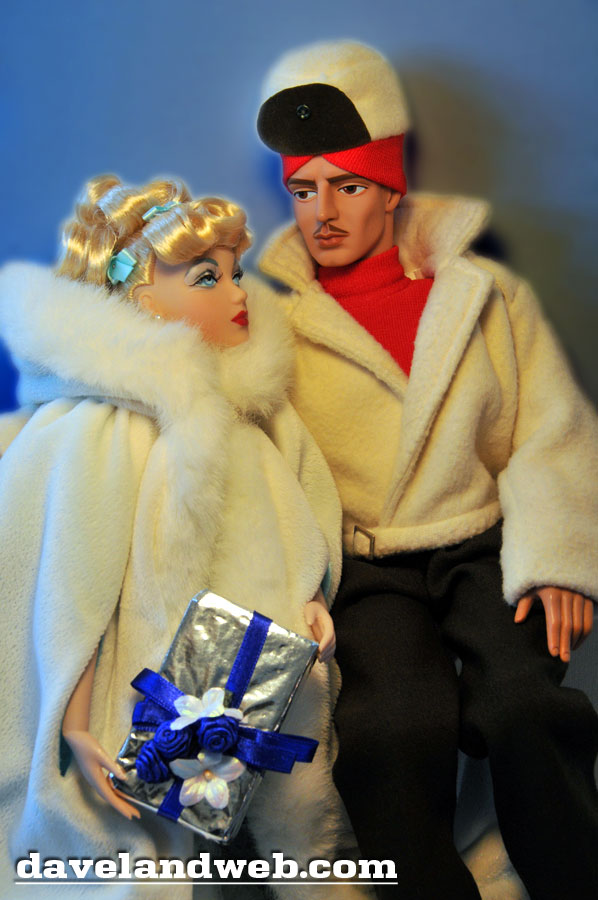 See more Gene Marshall photos on my Gene Marshall web page.