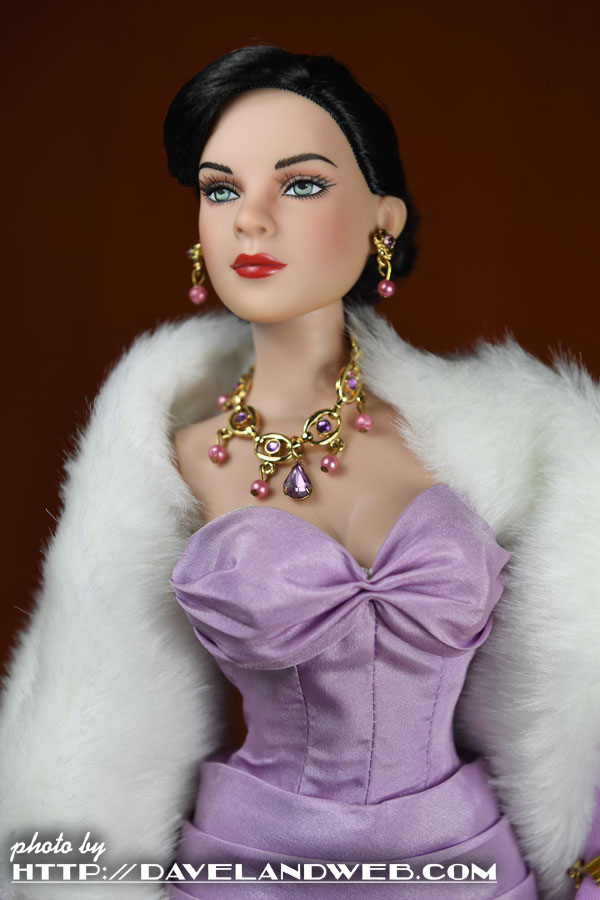 Those with the collector gene (as in DNA/RNA and all that good stuff) understand the desire to have a particular doll in every different hair color, even if the sculpt is the same. Thus, my eventual acquisition of Miss DeeAnna Denton wearing Plum Royale with a gorgeous mane of raven hair.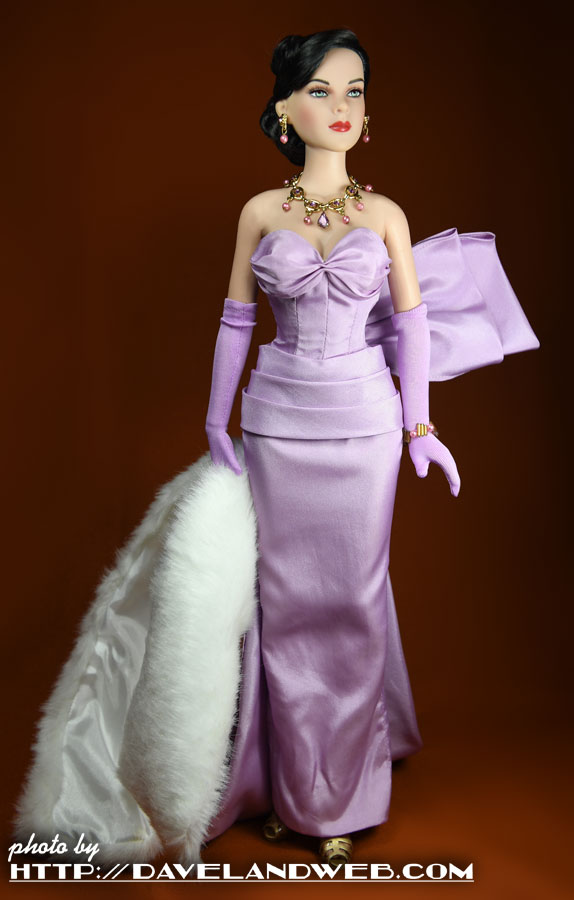 The outfit seems like a lavender homage to Marilyn Monroe's costume as she sang "Diamonds Are A Girl's Best Friend." Just not quite as memorable.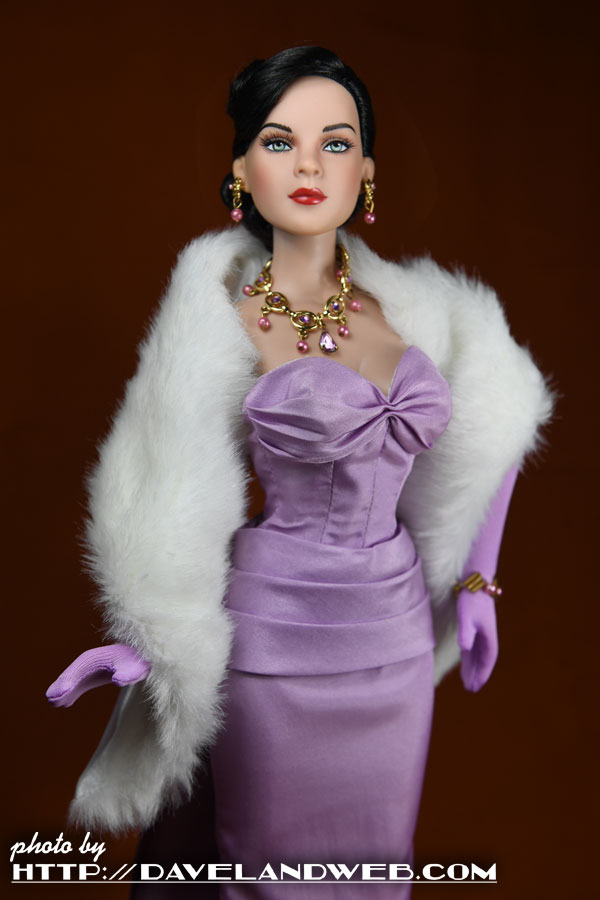 As with most Tonner dolls, the jewelry seems a bit cheap looking, like something put together from the sale bin at Michael's Craft Store. Still, I was very happy to acquire this particular DeeAnna, even if her articulation (like the rest of the ones I own) is clunky at best.
Here's a little teaser for my next DeeAnna post. No…this is not an outfit from Tonner.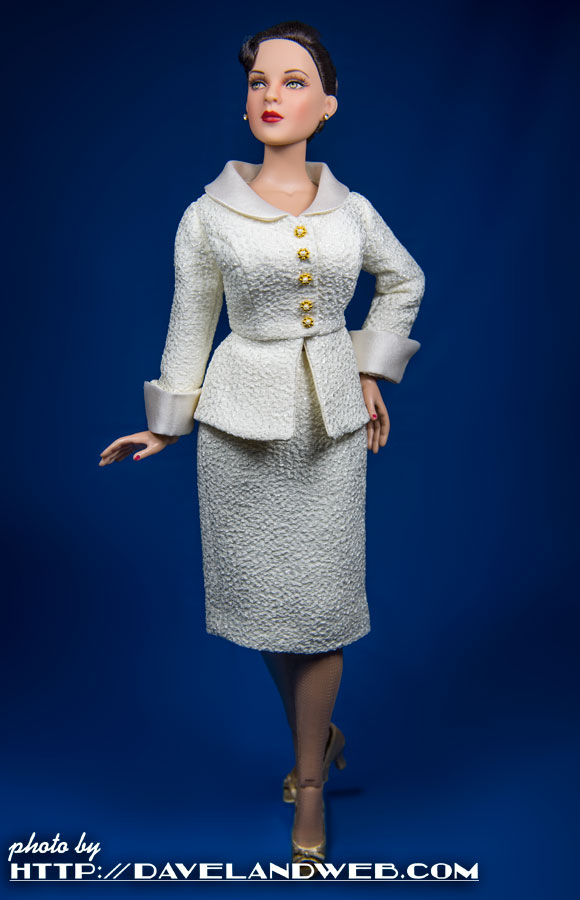 Stay tuned for the full story.