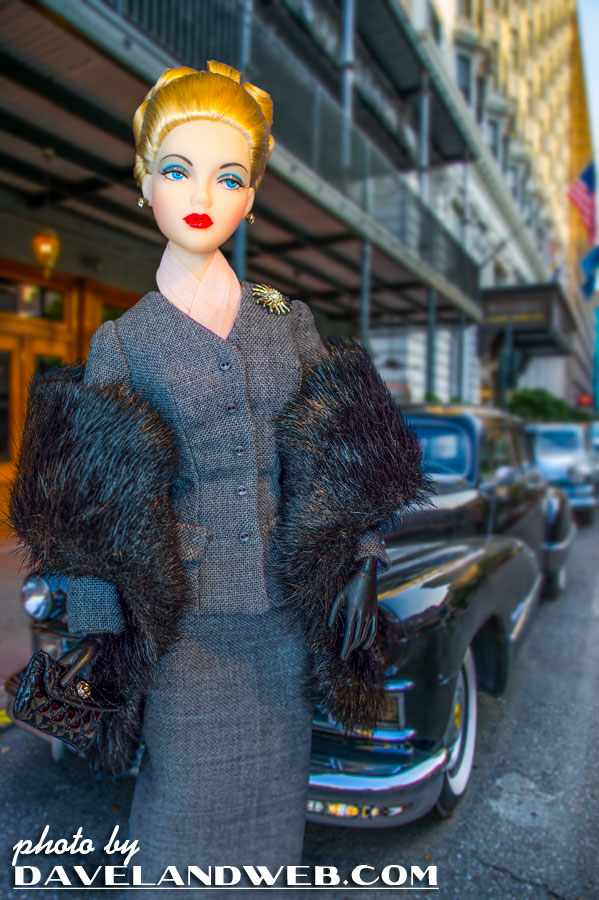 Gene's birthday was April 17; although I am late to the party, hopefully readers will not care! Here's J'Adore Gene, arriving at the Roosevelt Hotel in New Orleans for her gala celebration, wearing a Chris Stoeckel gray suit. Below is an official portrait taken at the hotel before she changed into her gown for the festivities.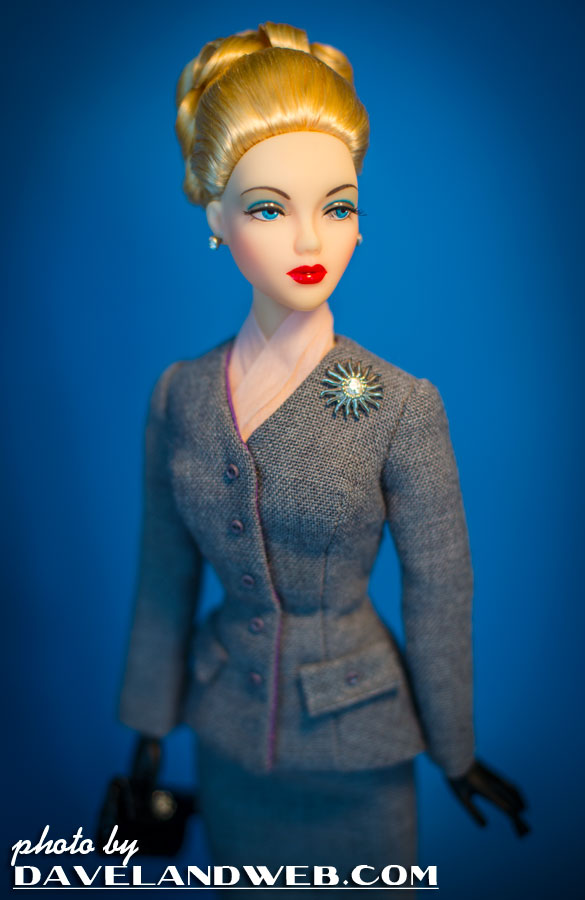 Decked out in Toast at Twelve, Gene (with hair by Kathy Johnson) is a knockout!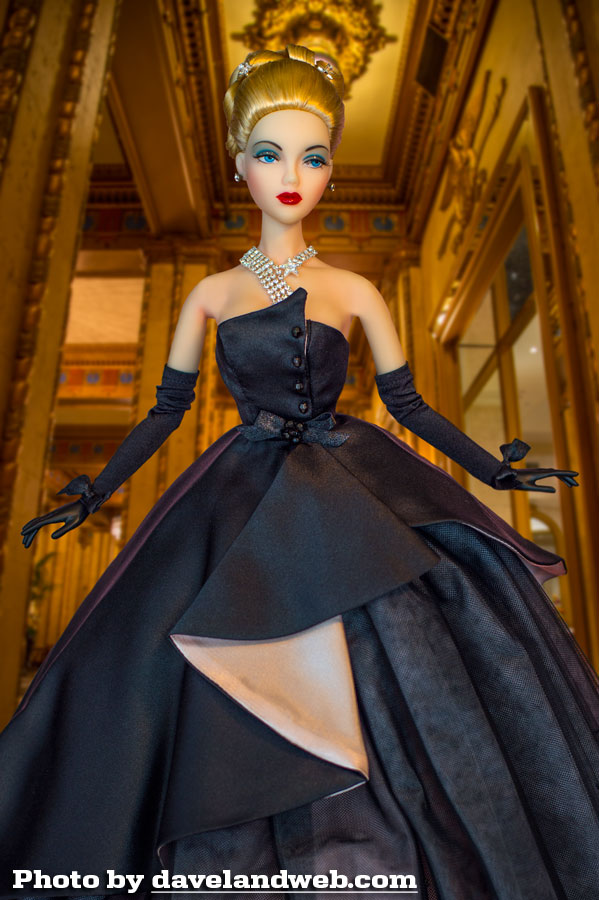 Closing out the post are two more official birthday photos; she was given a special orchid corsage for the occasion!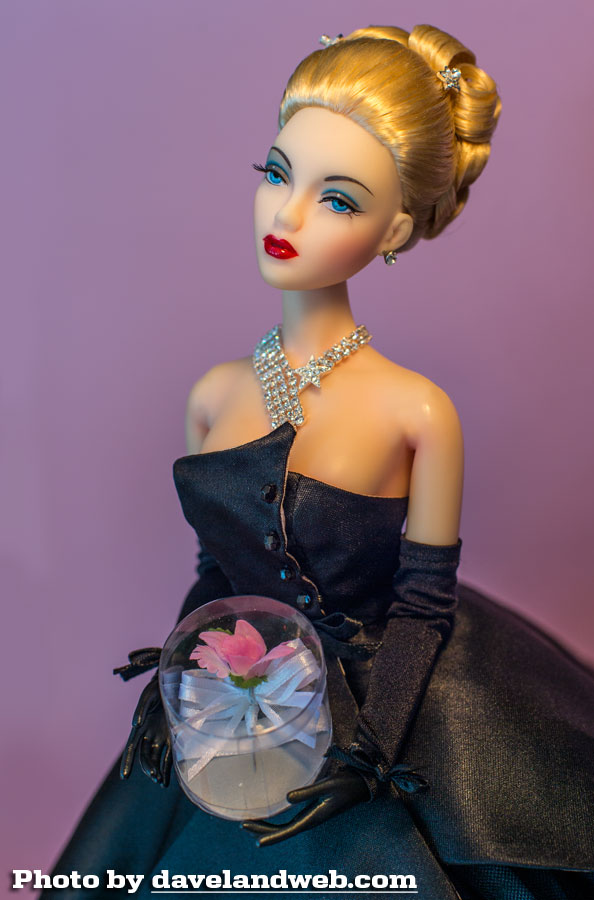 Dripping in diamonds, wrapped in fur…what a wonderful birthday!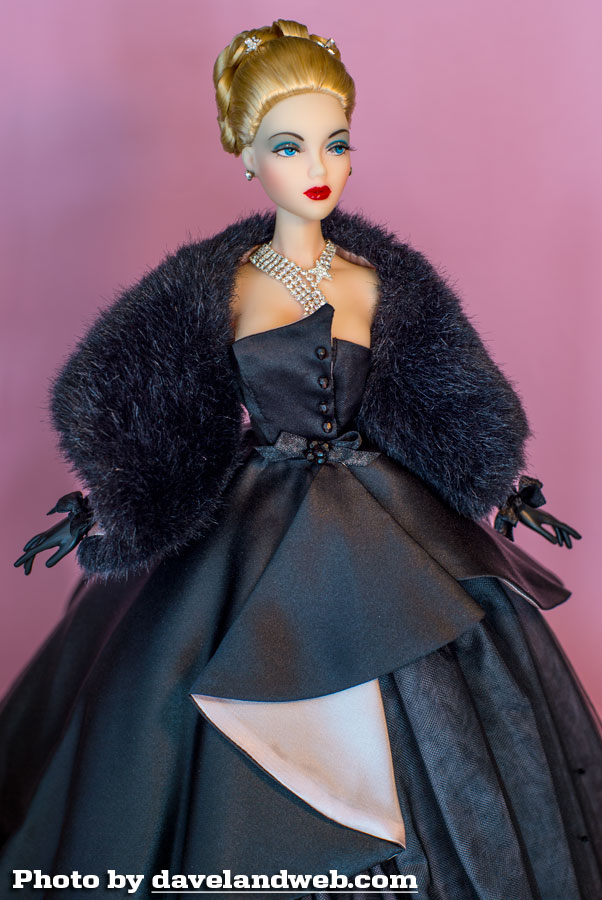 See more Gene Marshall Doll photos on my regular website.