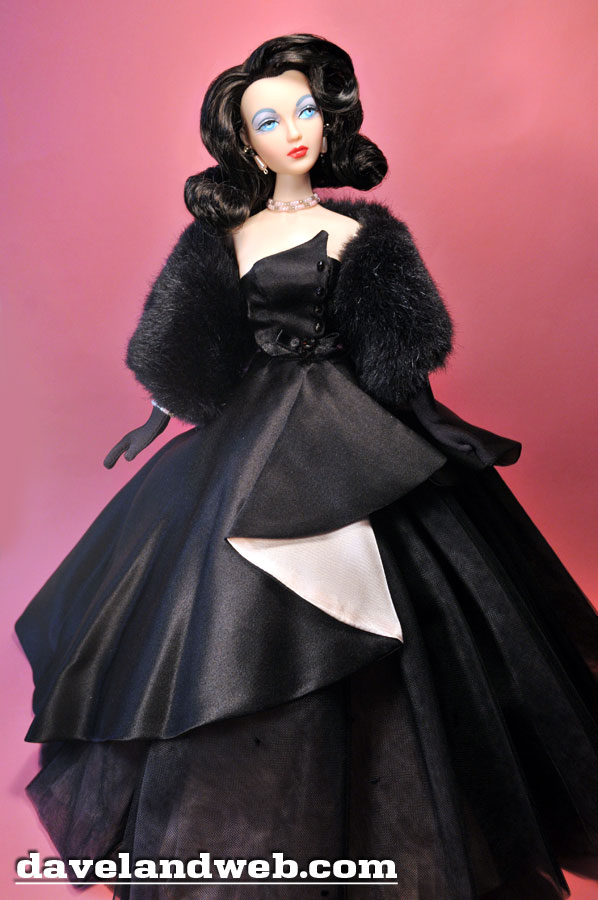 Once again, talented designer José Ferrand was kind enough to write a backstory of how he came to create A Toast at Twelve, a circa 1949 outfit released in 2000. The doll (and of course her gown) ranks at the top of my Gene Fave List: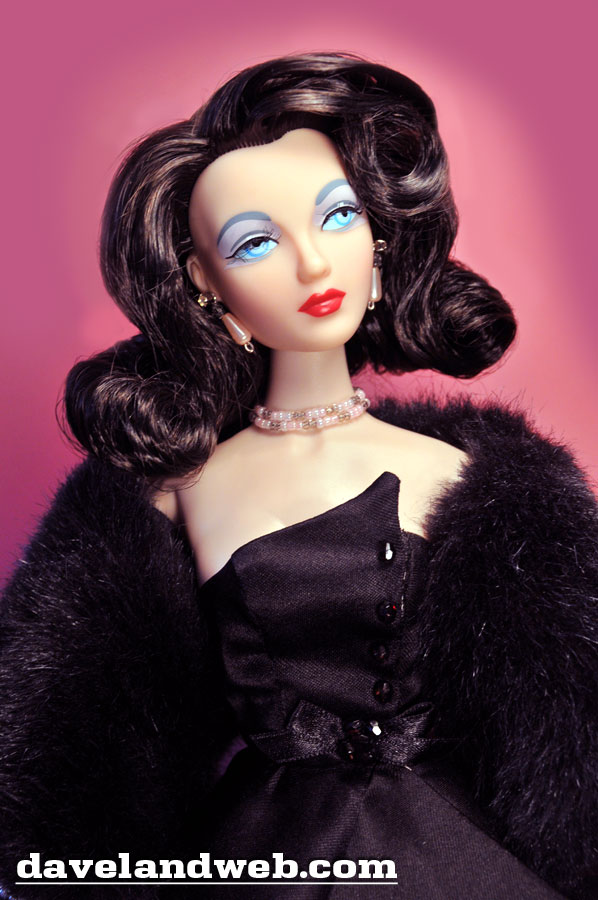 Toast at Twelve was done under the utmost secrecy; it was to be my first Convention doll although I didn't even know it at the time. It was one of those "drop-everything-we-need-this urgently" kind of projects. I had intended it for Madra (its code number was M5), as most of my "kinetic" asymmetrical designs tended to be. It was inspired by an Avedon photograph in a 1951 Harper's Bazaar in which a model in a Balenciaga dress was spinning and as she was turning, the skirt lifted diagonally showing the petticoats underneath. I decided to make the diagonal upsweep permanent, designing a sort of waving overskirt/peplum that was almost as long as the tulle underskirt on one side and wrist length on the other. It was a tricky balancing act but I was more than happy with the result as the dress is full of movement even in repose. The bodice, on the other hand was more reminiscent of Jacques Fath.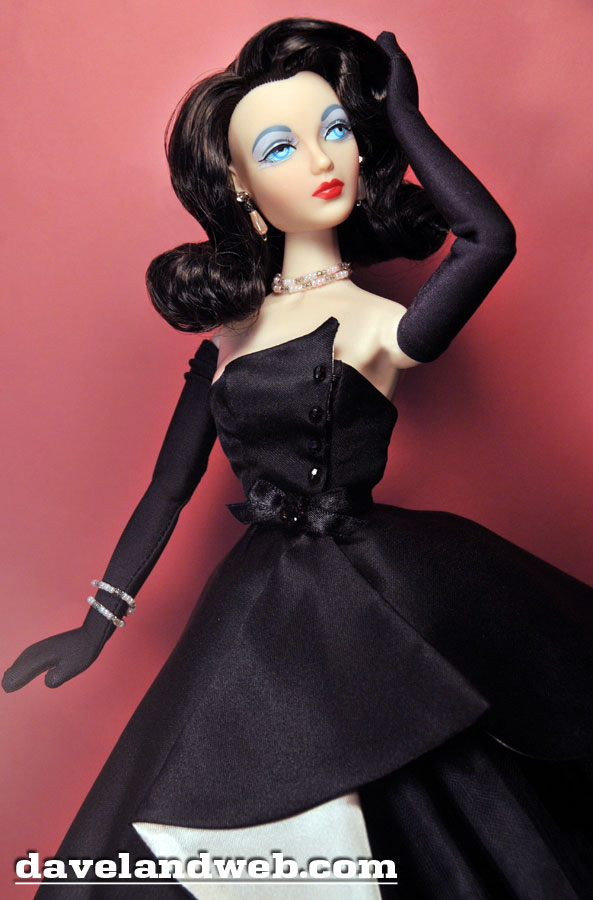 The black and blush combination was their idea (I had originally imagined it in silvery ice blue) and I must say they were absolutely right. The final dress and jewelry looked exactly like my sample, except that I had sent it with a tulle shawl speckled with black beads to match the skirt instead of the final black fur stole (see photo below).  I was extremely glad to see they kept her jet black hair the way I sent it, as I felt she looked lovely and that there were already too many dolls in ballgowns with updos. I wish I had been able to be present at the 2000 Gene Convention as Frank Rotundo told me the conventioneers were extremely happy.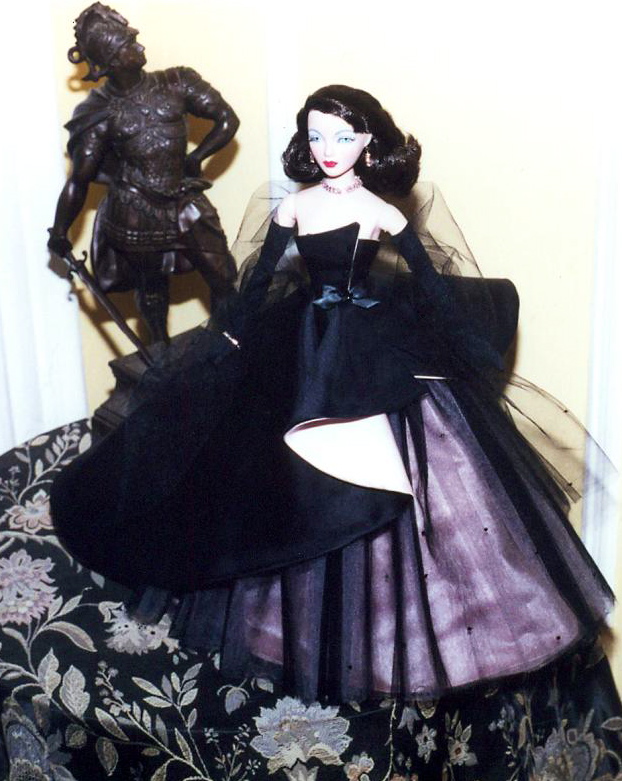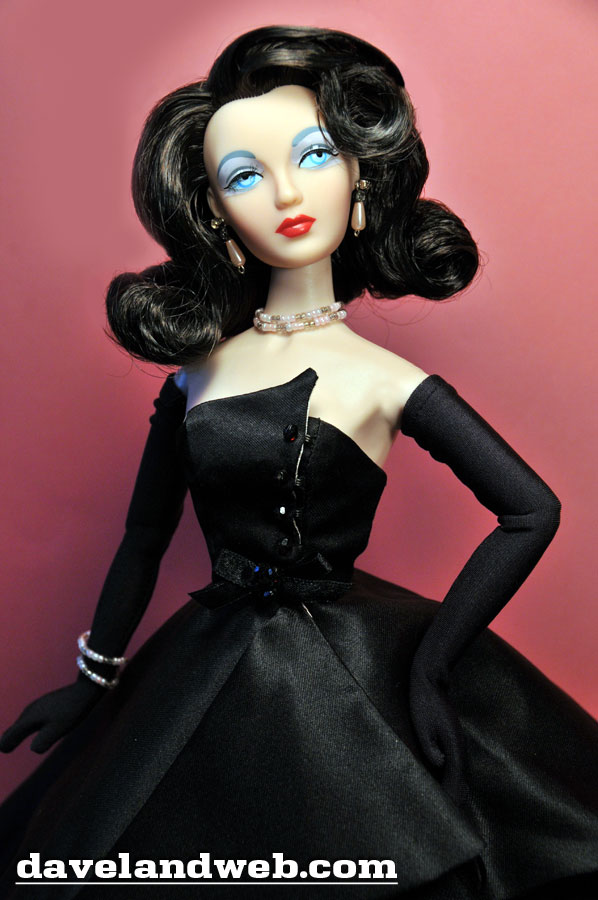 Follow my Gene Marshall, Madra Lord, Zita Charles, Violet Waters, Trent Osborn, Poppy Parker, and other classic movie star doll updates on Twitter. See more Gene Marshall doll photos on my Gene Marshall doll web page.