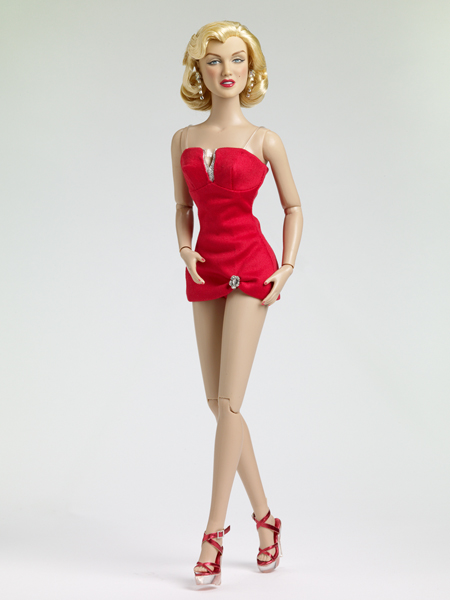 Robert Tonner's recently announced Fall line has a whopping number of 6 new Marilyn Monroe doll outfits, 2 of which include a Marilyn doll. First up is Marilyn as Pola Debevoise from "How To Marry A Millionaire."
I still can't say I'm crazy about the face sculpt; there's something off about it, mainly around the mouth area. Still, the number of outfits and the fact that many of them have never been available in 16" size will be a huge enticement to many collectors.
3 of the new releases are from "Gentlemen Prefer Blondes," with my favorite being "I am Lorelei Lee" (outfit only):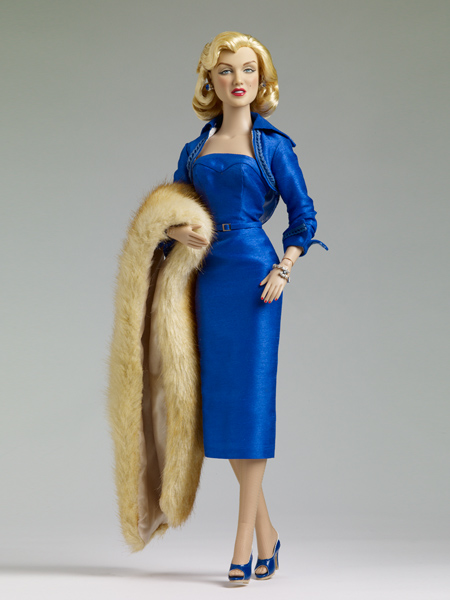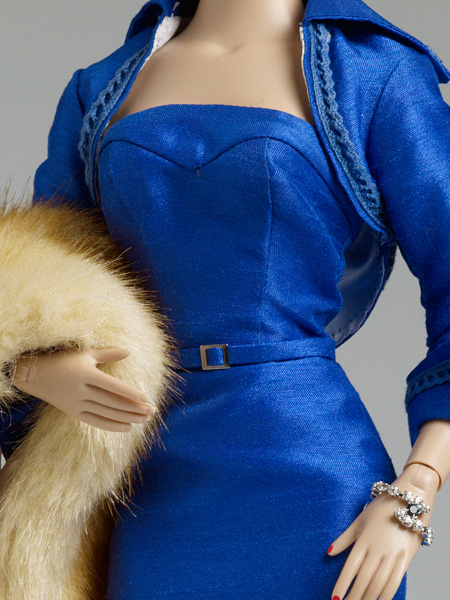 "I Just Adore Conversation" outfit only (previously released in a less accurately colored pink version by the Franklin Mint):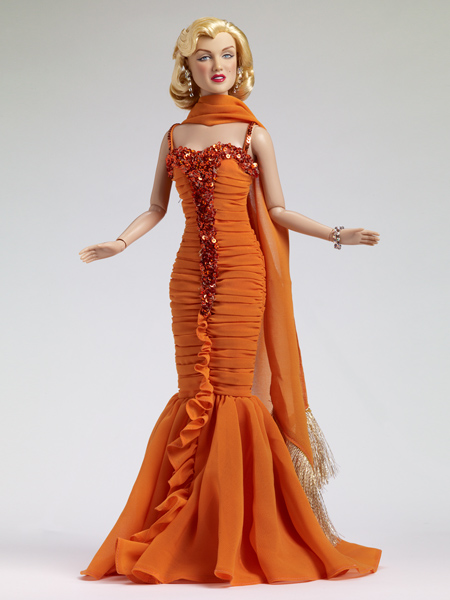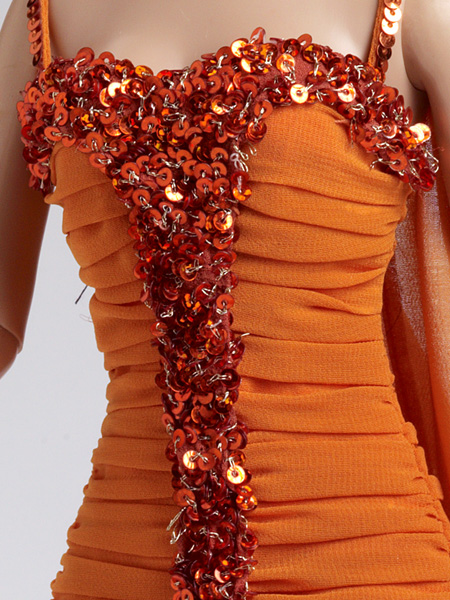 16" Diamonds outfit and doll: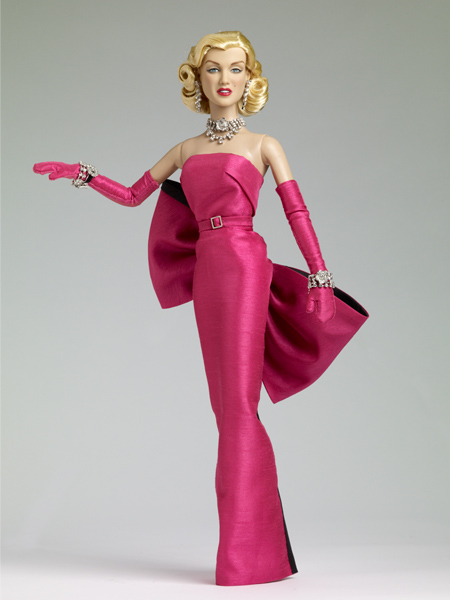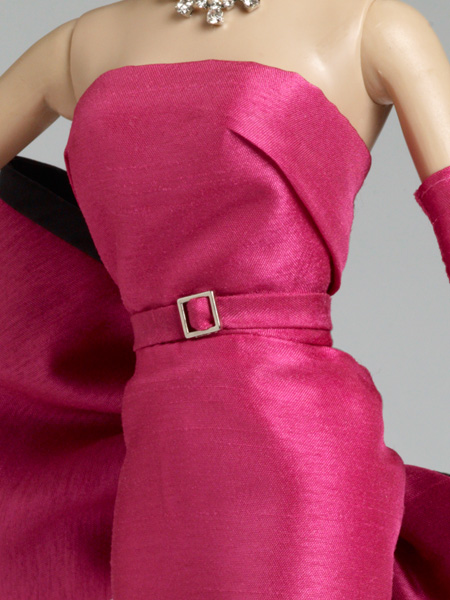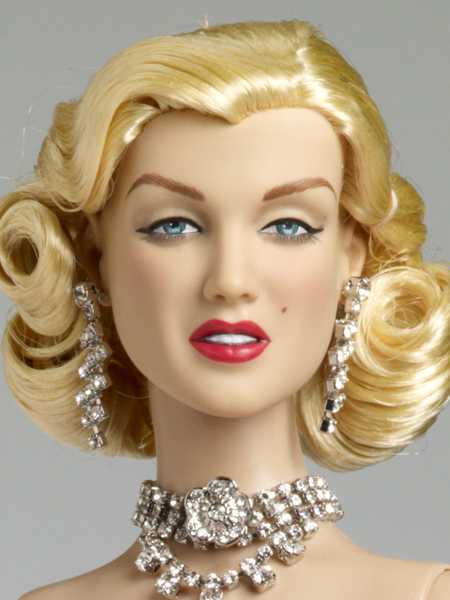 From "Love Nest" comes a never before released outfit, "Roberta Moves In":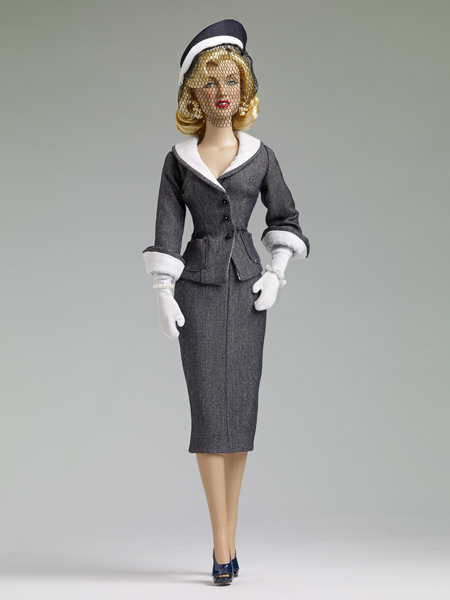 And finally, a classic outfit from the movie "Niagara":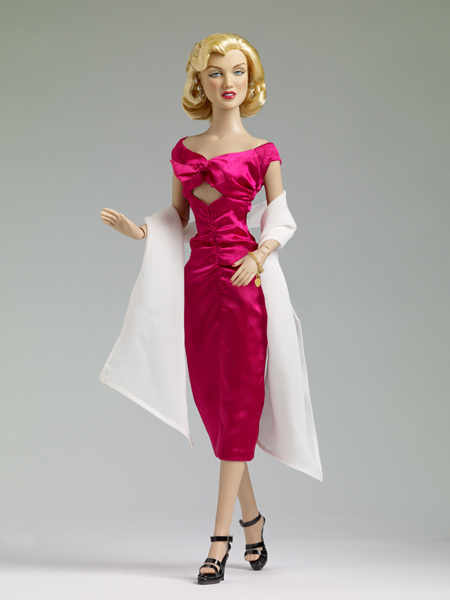 Adding a mini record like the one from the movie that Marilyn carries would have been a nice touch to add, but unfortunately, no go on that.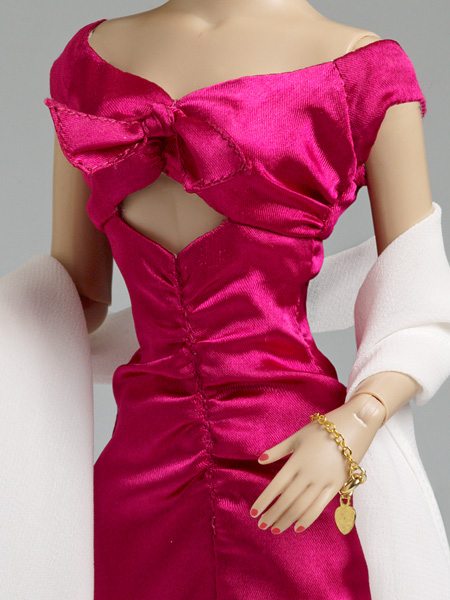 There is one new release in the Scarlett O'Hara "Gone With The Wind" line, featuring the outfit only seen in silhouette in the final shot of the movie, called "My Tara":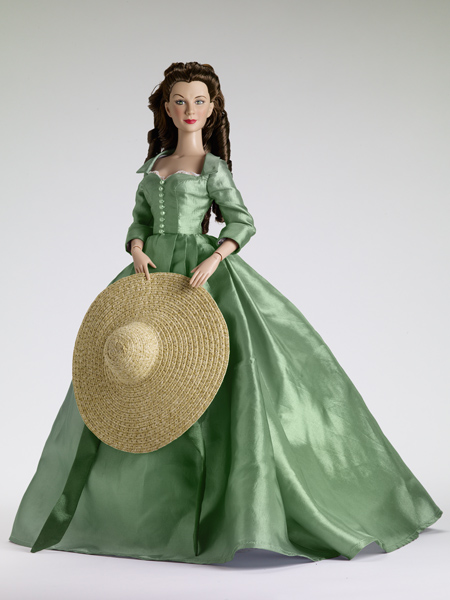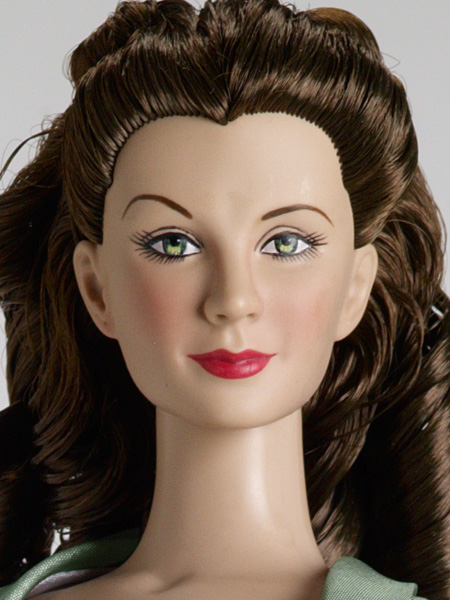 I was disappointed that photos of the James Dean doll by Tonner were still not available; I am curious to see how accurate the sculpt on this one will be. Over at Ashton Drake, they have announced the upcoming release of a Scarlett O'Hara doll as well. Labeled as a "fashion doll," it would appear that it's not articulated. There will be others in the collection, but no announcement if that will be other characters or other outfits. Scarlett, Belle Of The Barbecue Fashion Doll, priced at $129.99, appears to be a nice sculpt of Vivien Leigh, but AD has a habit of heavily retouching their photos; so much in fact that the final product rarely matches the pre-release photos.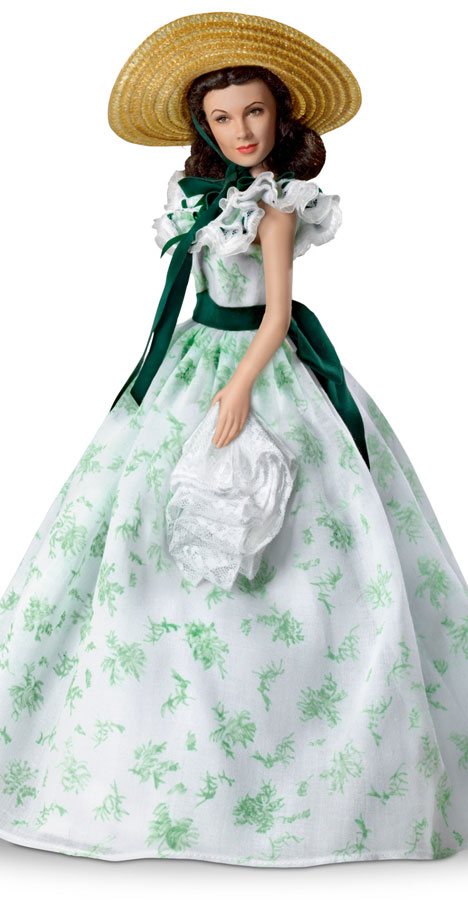 They also have a Dorothy "Wizard of Oz" doll, too. Dorothy, Over The Rainbow Fashion Doll, $129.99
This one doesn't appear to be articulated either, and it looks as if the socks are painted on. The material for these dolls isn't listed, so it's hard to tell if it's porcelain, vinyl, or resin.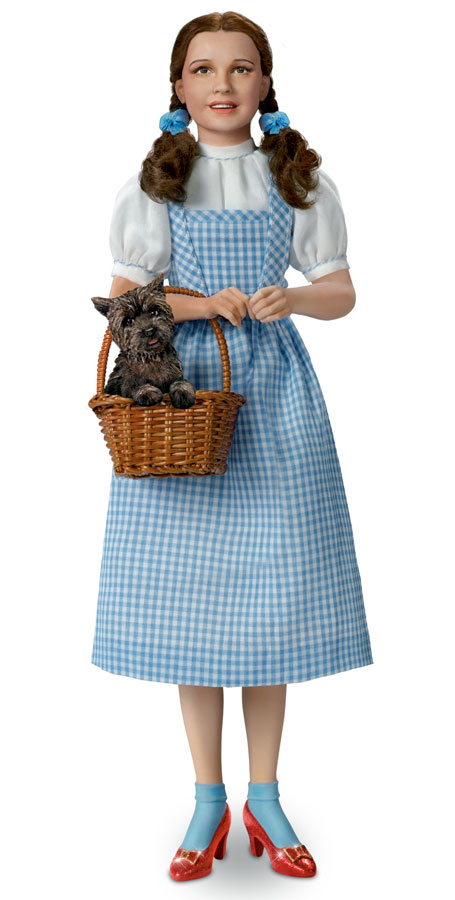 I also find it surprising that both dolls clearly resemble the actresses that they play, yet the website mentions no copyright/licensing information for either Vivien Leigh or Judy Garland.
See more Marilyn Monroe doll photos on my
Marilyn Monroe doll web page.