One of Vivien Leigh's most beautiful "Gone With The Wind" outfits can be seen (albeit briefly) in the scene where she is sharing a nostalgic moment with Ashley. The Tonner doll company did a fantastic job of capturing this outfit with their "Don't Look Back" Scarlett O'Hara 16" vinyl doll.
Today, she is one of the most rare and highly sought after Tonner Scarlett dolls, typically fetching $300 or more. Being a stickler for screen accurate outfits, I switched the Tonner hat, jewelry, and umbrella out for the Franklin Mint's versions.
Here are Vivien Leigh as Scarlett and Leslie Howard as Ashley, sharing a platonic embrace, reminiscing about the old days in the south before the war destroyed their world.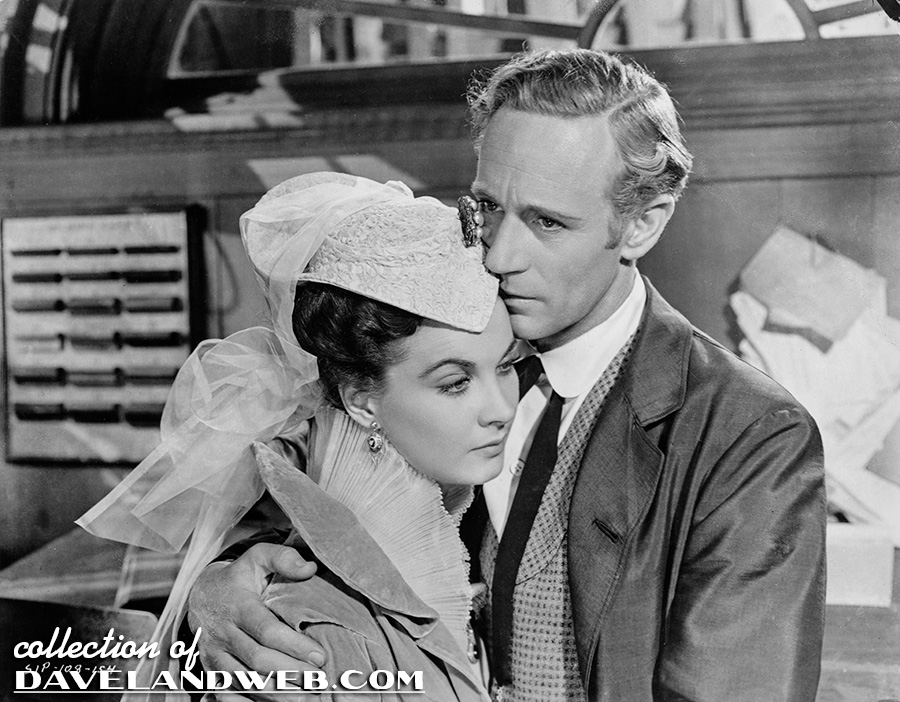 Trent Osborn does a nice job of standing in for Leslie Howard, don't you think?
See more "Gone With The Wind" doll photos on my GWTW doll web page.