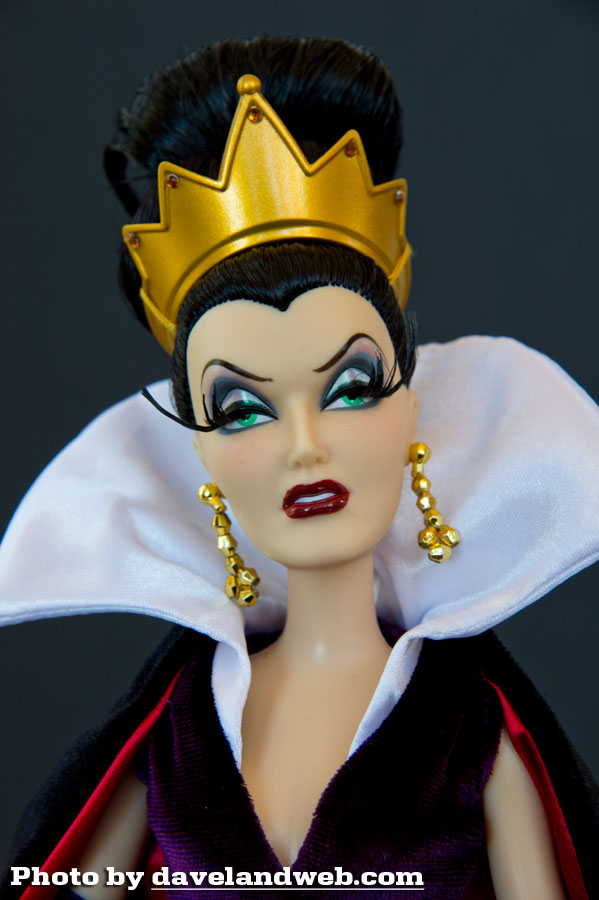 I rarely dabble in the 12" world, but something about the Disney Villains Designer Collection drew me in. It must have been a spell by the Evil Queen!
Here she is in all her wicked glory, reinvented with a modern twist. Most of the time I prefer my Disney characters exactly as originally imagined, but this particular take on The Evil Queen is a home-run.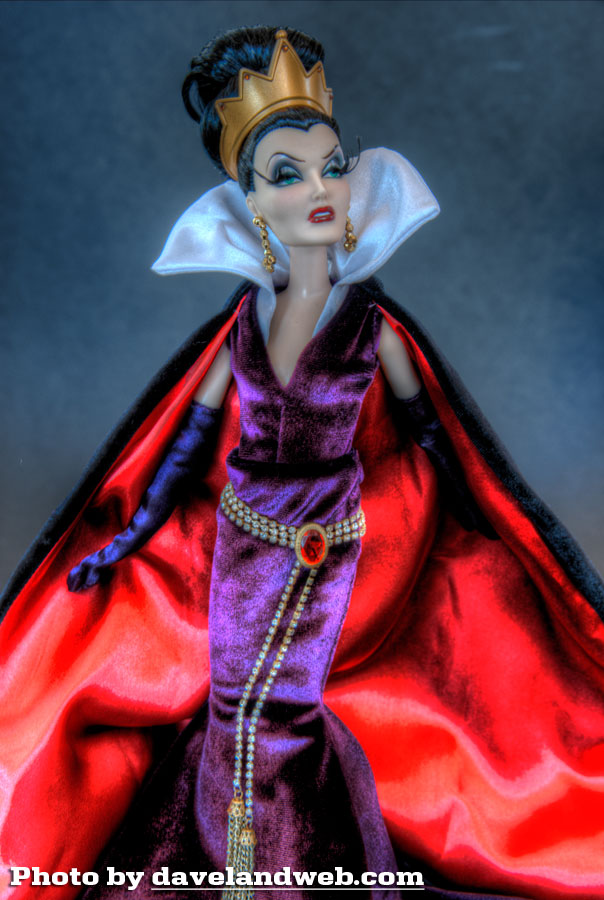 Best of all, SHE'S ARTICULATED! I almost couldn't believe it. Disney went all out on this collection. Even when all of the tiny plastic threads that help keep the costume in the perfect pose are removed, this doll still looks gorgeous and is able to hold a variety of poses. I pulled The Huntsman's Heartbox away from the old Mattel Evil Queen doll and it made a nice prop.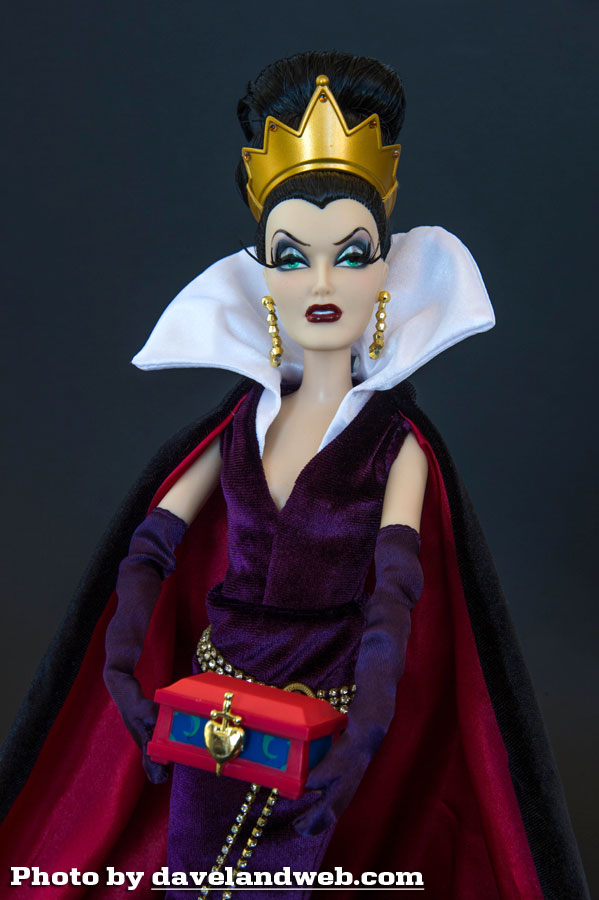 Cruella also let the Evil Queen borrow her cigarette holder.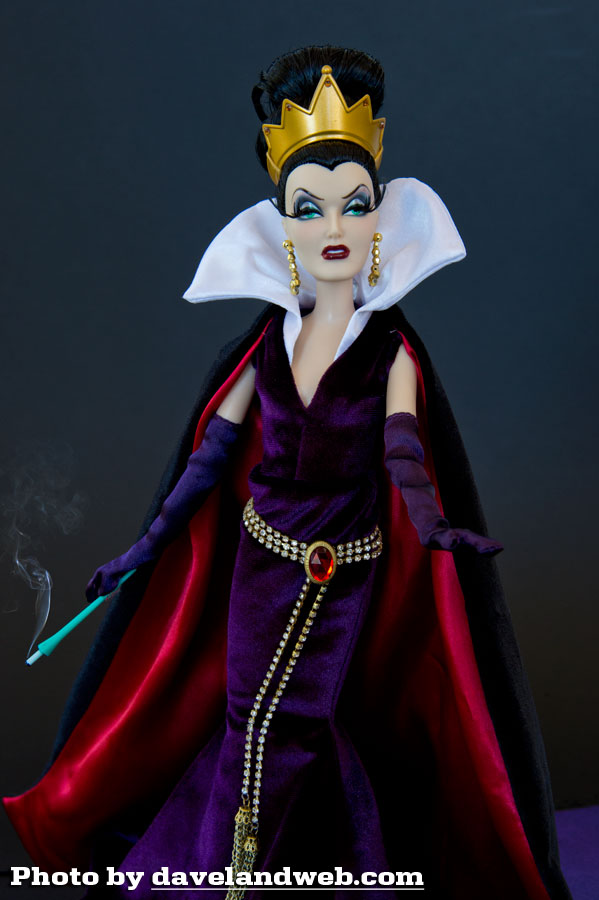 The one problem (there always has to be one) is that I cannot for the life of me figure out how to remove the doll from its stand. I guess they really did intend this one to be a display collectible!
UPDATE: Here is my response from Disney about removing the Evil Queen from the bondage of her stand:
Dear Disney Guest,

We are delighted to have received your recent email and we appreciate
your interest in DisneyStore.com. There are no specific instructions on
removing the doll from the stand. Just take your time and release all
ties that have her bond and carefully remove her. I hope I have assisted
you in getting your doll off the stand the most careful way that I can.

Please do not hesitate to contact us if you have further questions. We
look forward to future opportunities to be of service to you.

Sincerely,
LaDarius

The DisneyStore.com Team
See more Disney doll photos on my
Disney doll web page.