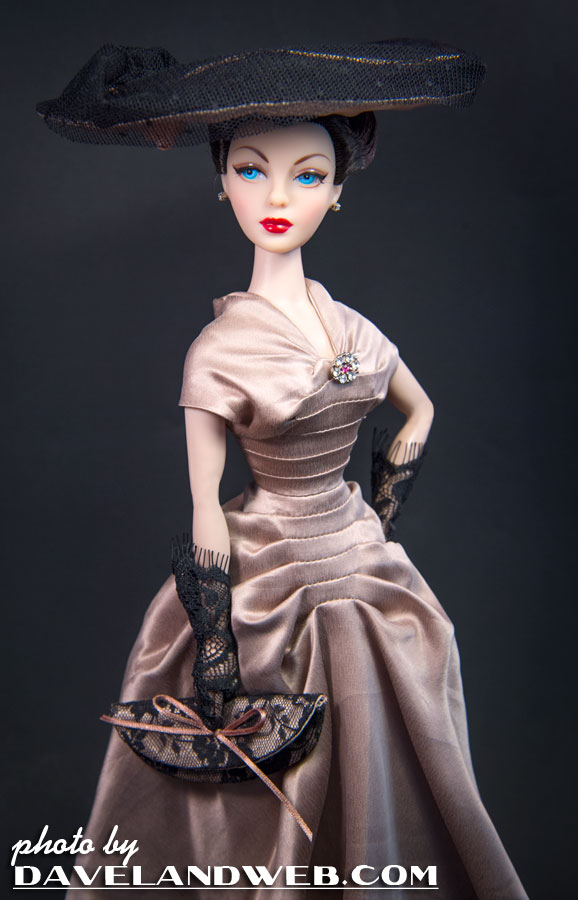 "Ooh-La-La!" was a limited edition of 300 released by Integrity Toys in 2007. One of the harder dolls to find on the secondary market, this Gene Marshall dressed doll is a stunner.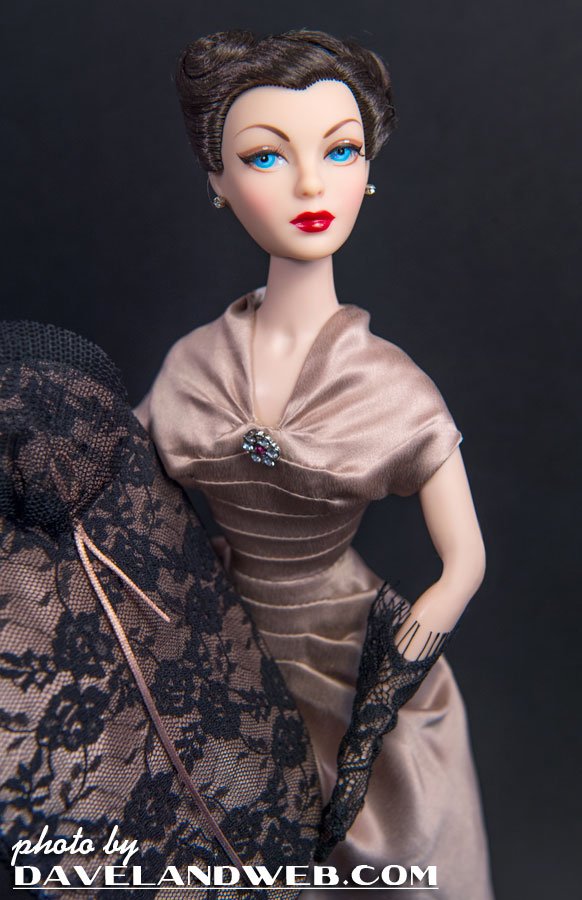 According to one of the
Gene fan pages
, the release was originally intended to be a Violet Waters doll, but ended up being cut from the line in 2002. This was when Ashton Drake was the manufacturer of the Gene and friends dolls.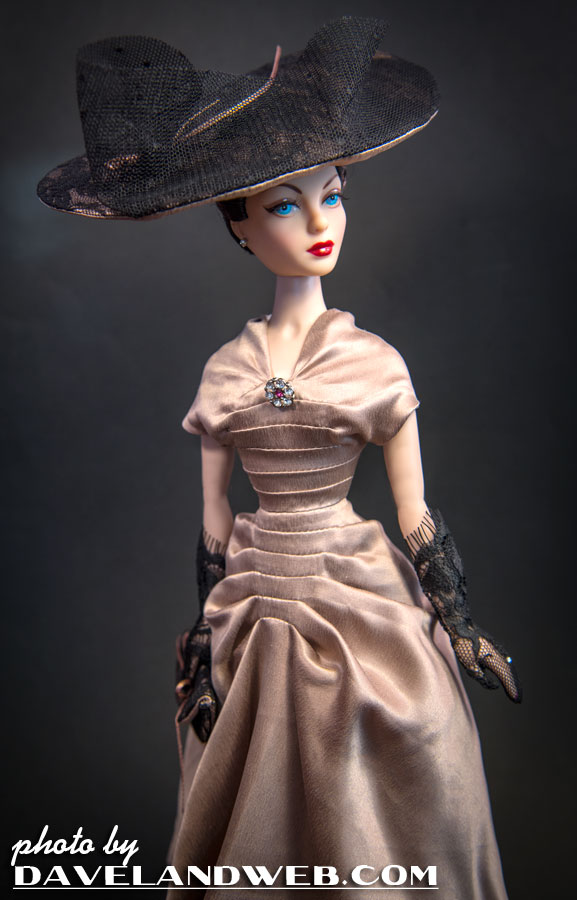 The inspiration for this outfit was Vogue Paris Original pattern #1057 by Jeanne Paquin, released in 1949.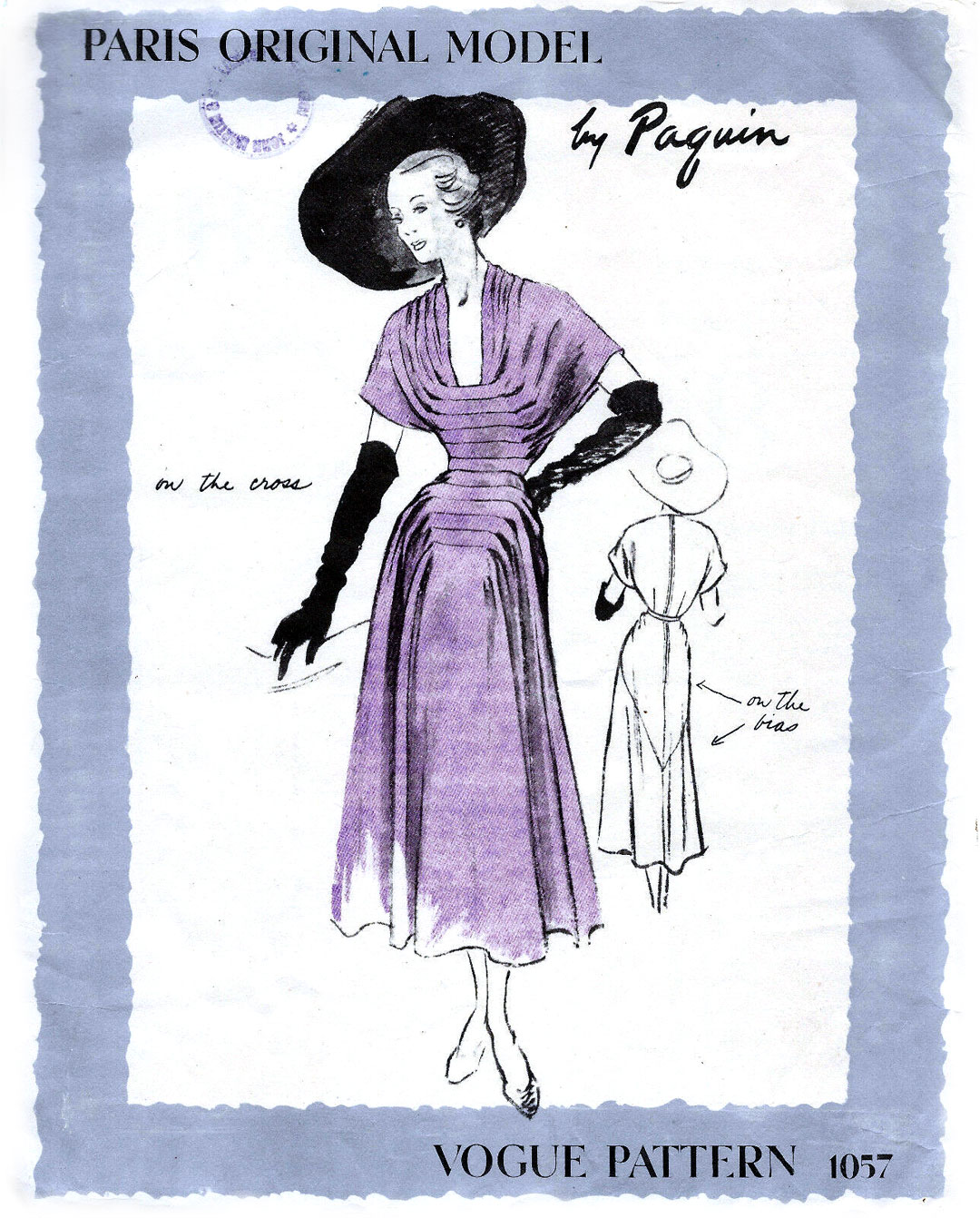 One-piece dress. Horizontal tucks release fullness in the bodice and drapery at each side of skirt front. Back of the skirt is bias; front crosswise. Skirt joins bodice at waist-line. Deep collarless neck-line. Short sleeves cut in one with bodice.
Here's the Vogue Pattern Book cover from April/May 1949.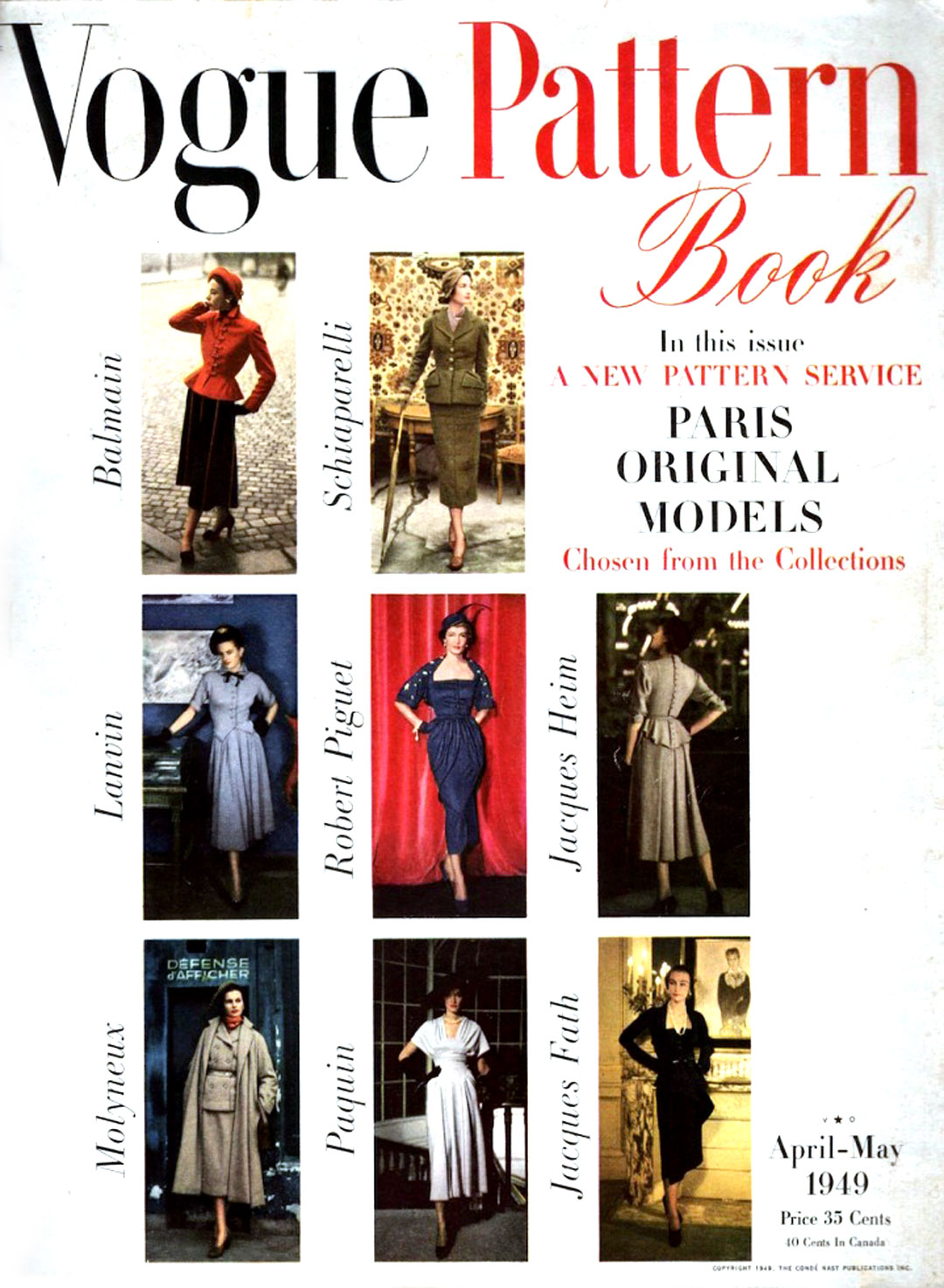 A photo by Clifford Coffin shows a "live" model wearing this Paquin creation: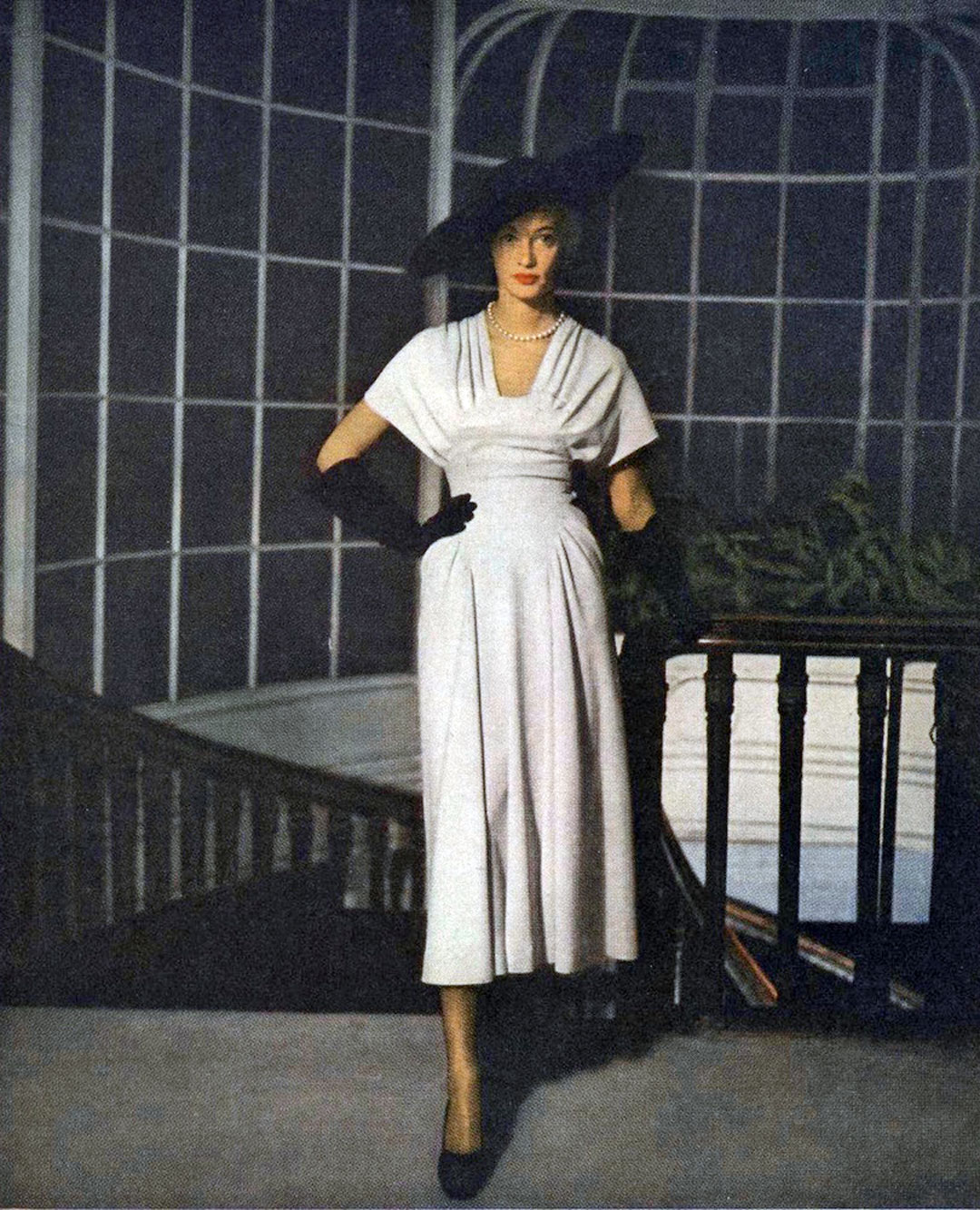 Interestingly enough, it appears the fabric was intended to be wool: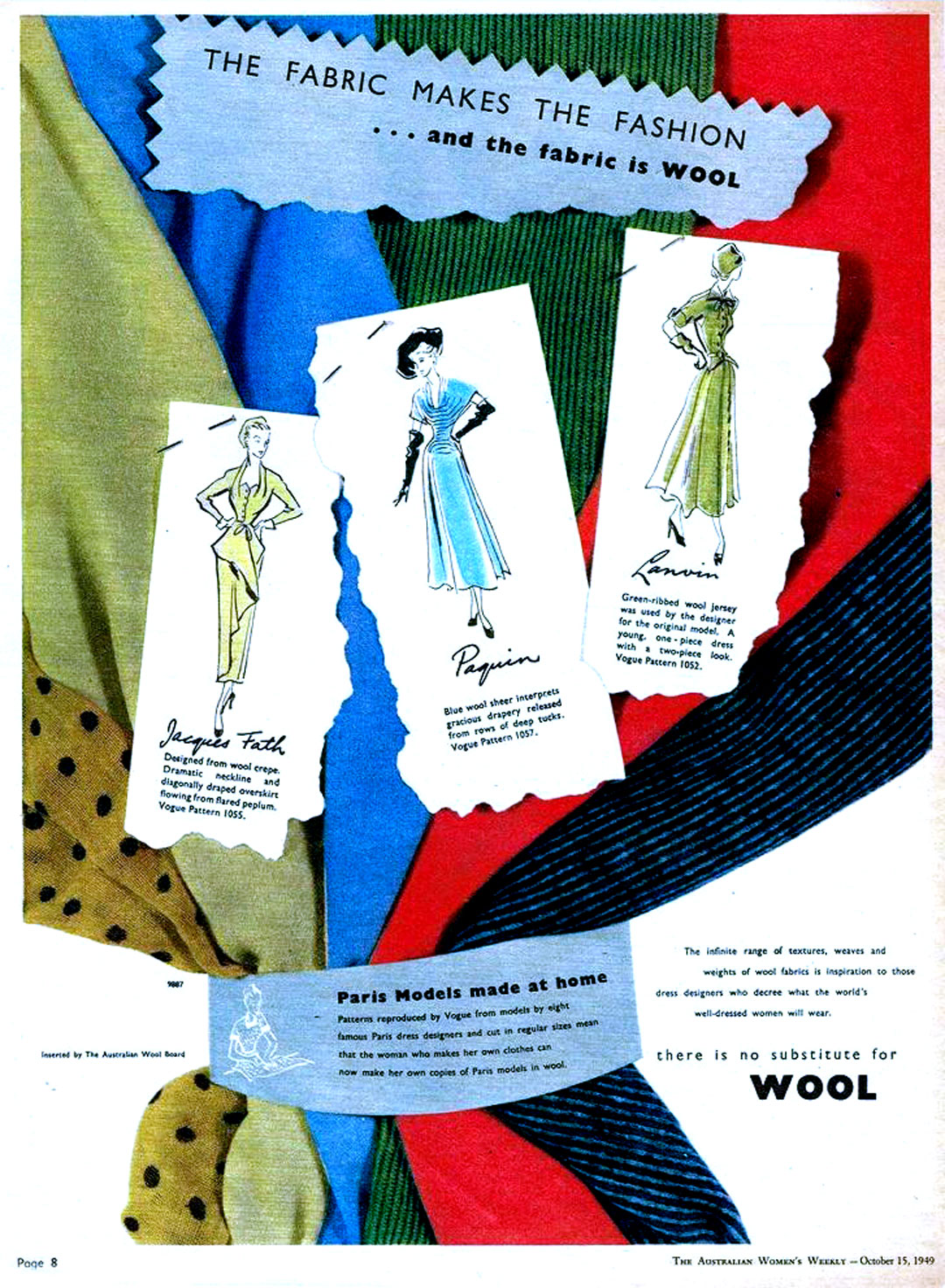 This will probably be considered heresy, but while I like the outfit, I was never crazy about the face of the doll. Some of the Integrity Genes have a piggish look; not sure if it's the nose or the overpainted lips, but I definitely prefer Red Parasol's modeling of this fashion: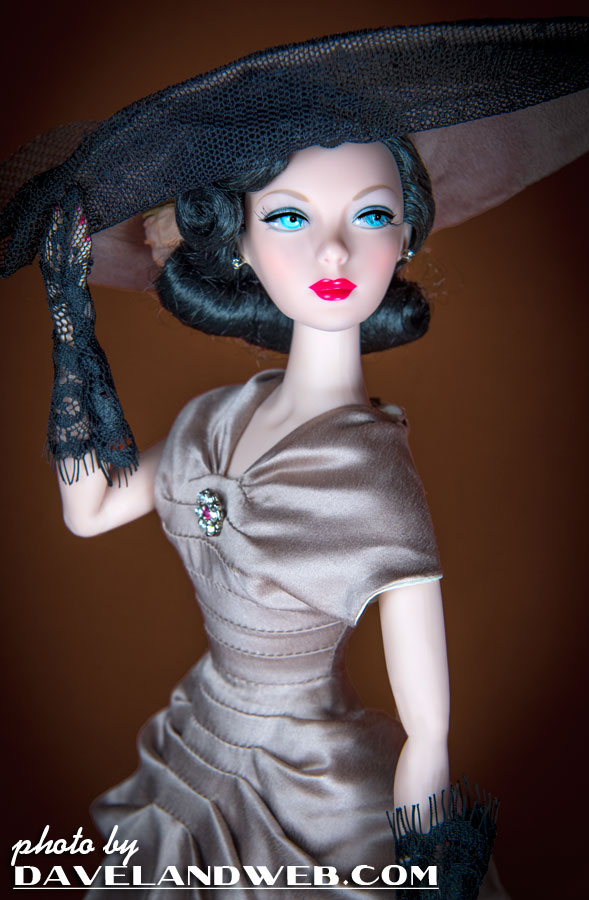 See more Gene Marshall fashion doll photos at
my website.