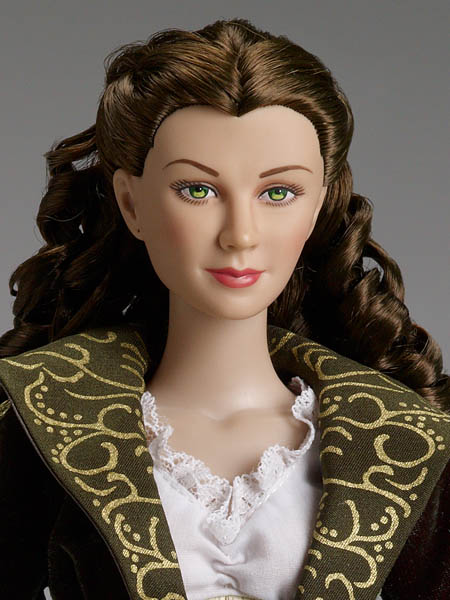 My wallet was worried; there was opportunity for Tonner to out-do the Franklin Mint version of this "Gone with the Wind" outfit.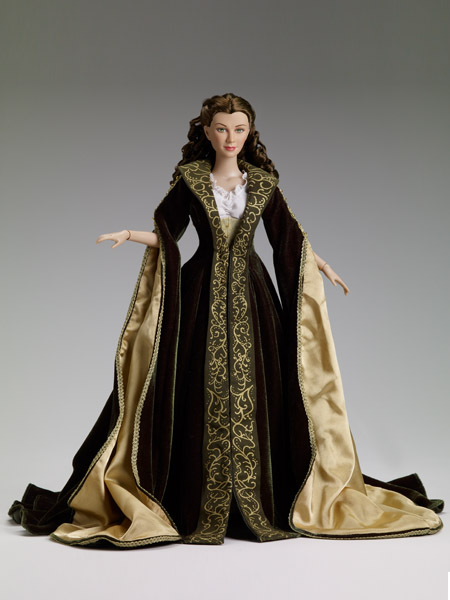 The doll's likeness to Vivien Leigh is great, but the recently released photos of it have assured my wallet that there will be no purchase.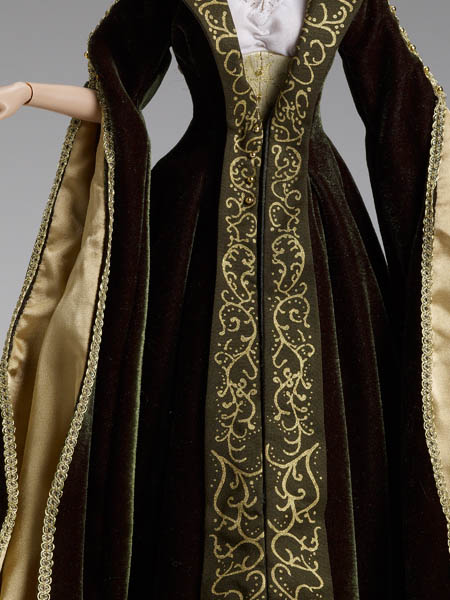 Although not completely shown, the undergarment doesn't appear to be as screen accurate or as rich looking as the Franklin Mint version. As is typical with Tonner GWTW outfits, there is an abundance of fabric. TOO much. It really throws off the scale and makes the outfit look as if it belongs on a larger doll. The trims used just do not look as rich as the FM version, either.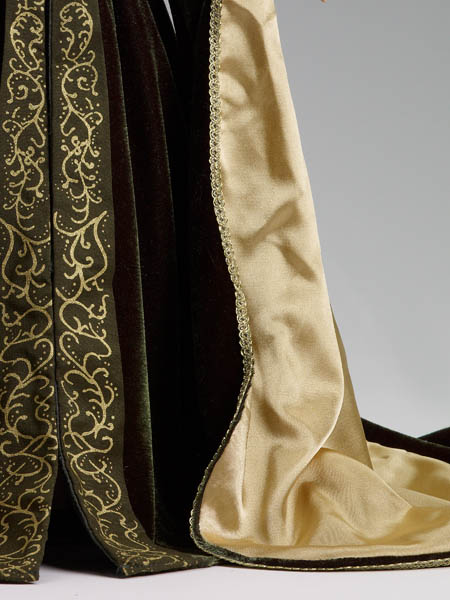 You can see more details on the
Tonner website
.
Here's a shot of the FM version for easy comparison, to which I added the hair comb and earrings (Tonner also left these out, too):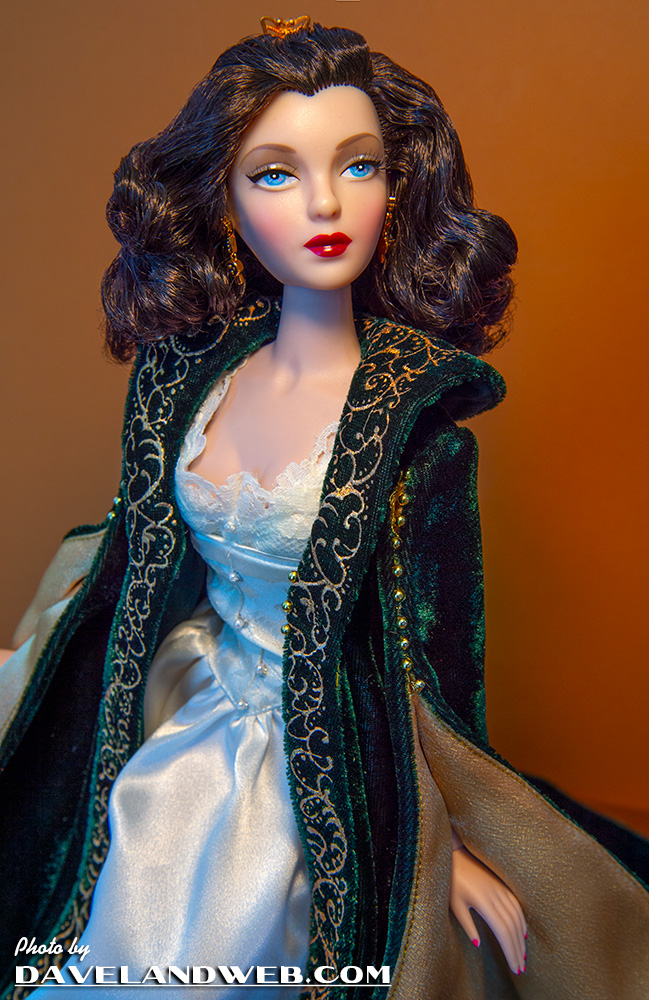 See more Gone with the Wind Doll photos on my
regular website.
Follow my Gene Marshall, Madra Lord, Zita Charles, Violet Waters, Trent Osborn, Poppy Parker, and other classic movie star doll updates on
Twitter
.