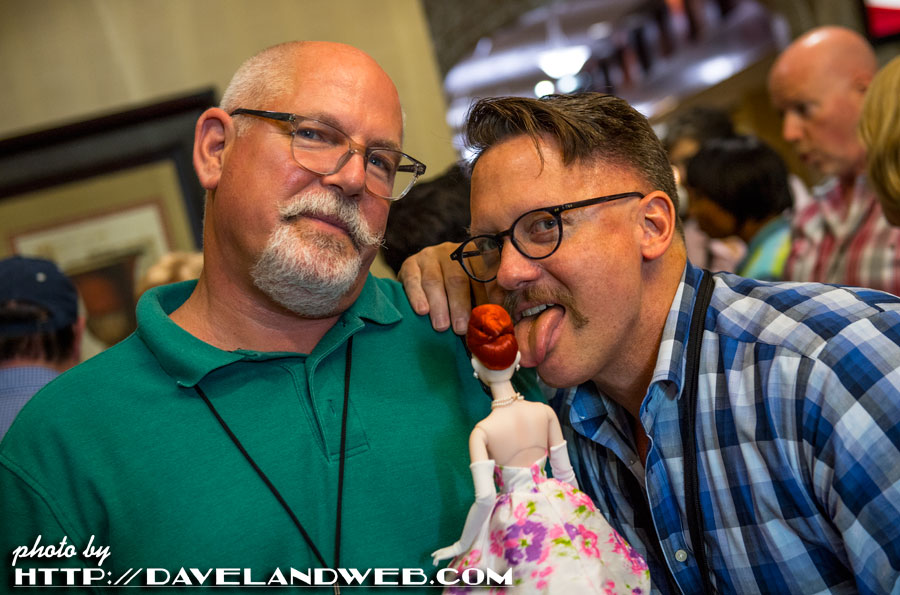 It's time to bring it on home with the final installment of Sandra Stillwell Sophisticated Lady. As you can see, guests were having a great time. Was there booze involved? Only Wayne & Darin know for sure.
For dinner on Saturday night, Pink Clover was the centerpiece.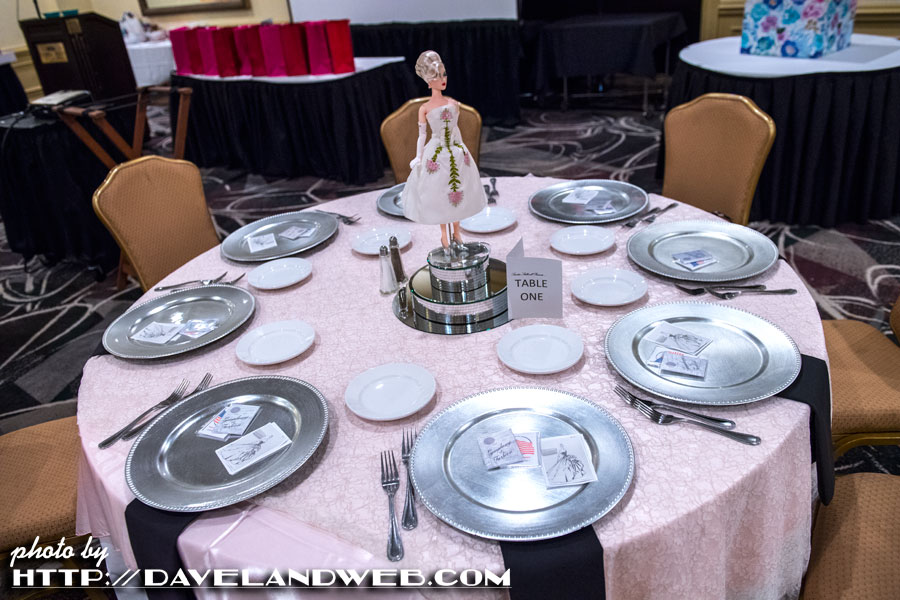 Gorgeous hand-embroidery and beading made this one a standout!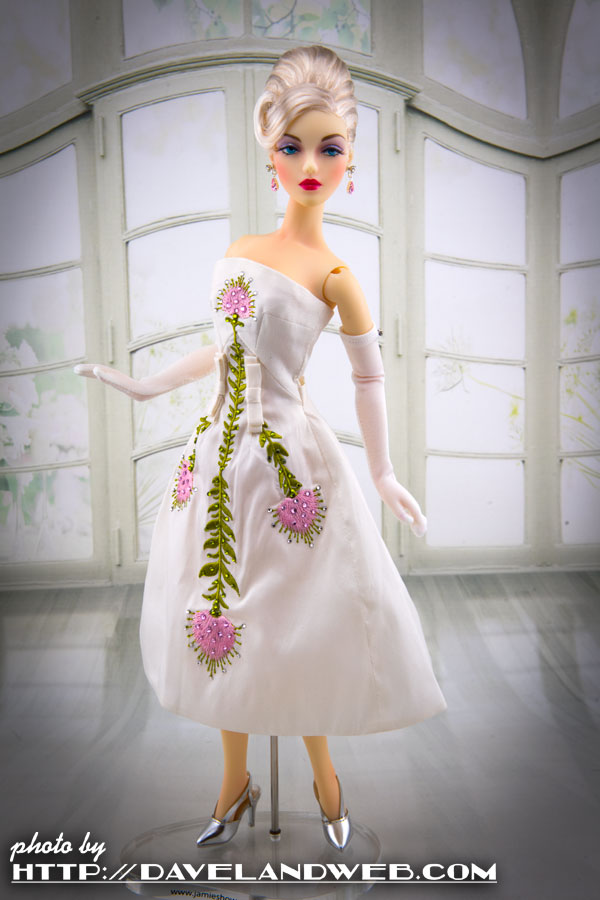 Cindy had to get liquored up when she saw it. "How am I going to get this purchase by my husband?!?" Keep on drinking, Cindy! You'll figure it out!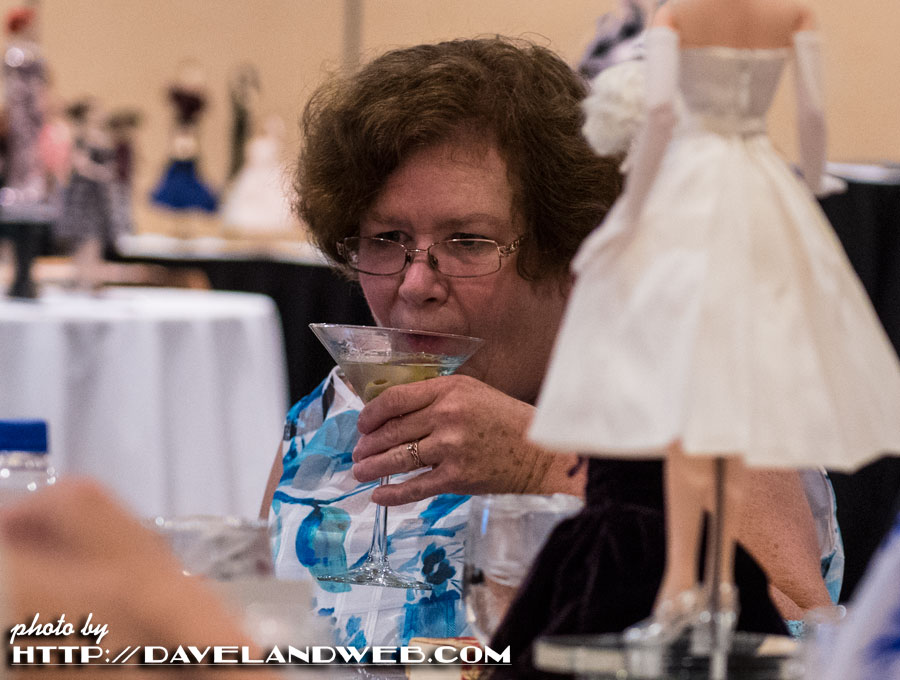 Jackie brought this beautiful doll to showcase at her table, wearing an outfit she created herself: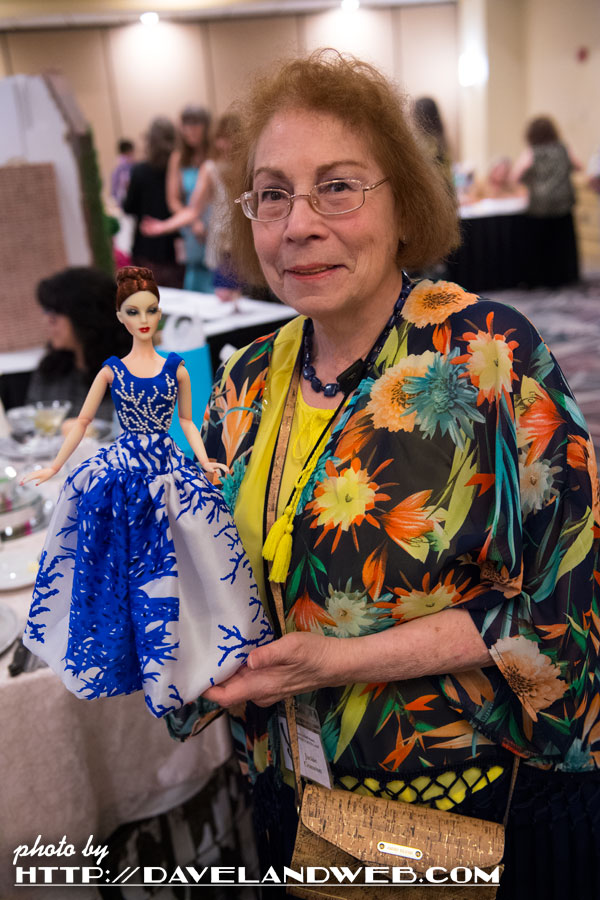 Table 8. What a great group! I always have the best time with every single one of them.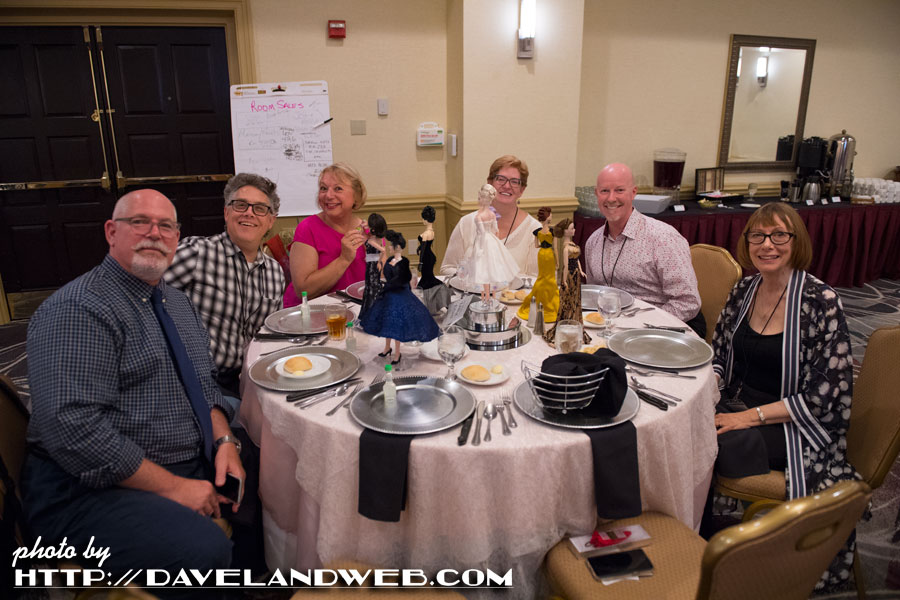 Linda and Ryan: you never know what these two are up to. So glad I got to meet both of them.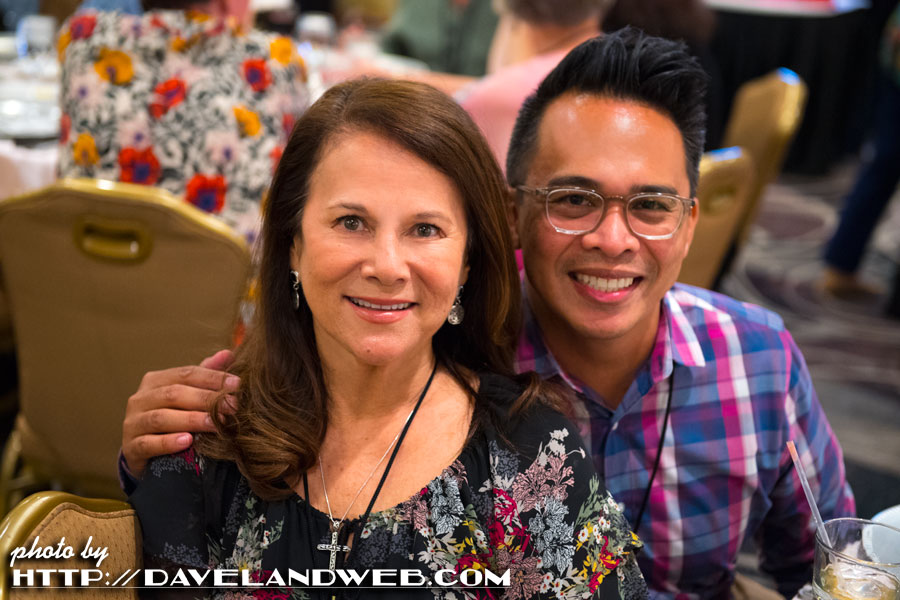 Optional purchase favorites included Opus. What a beauty!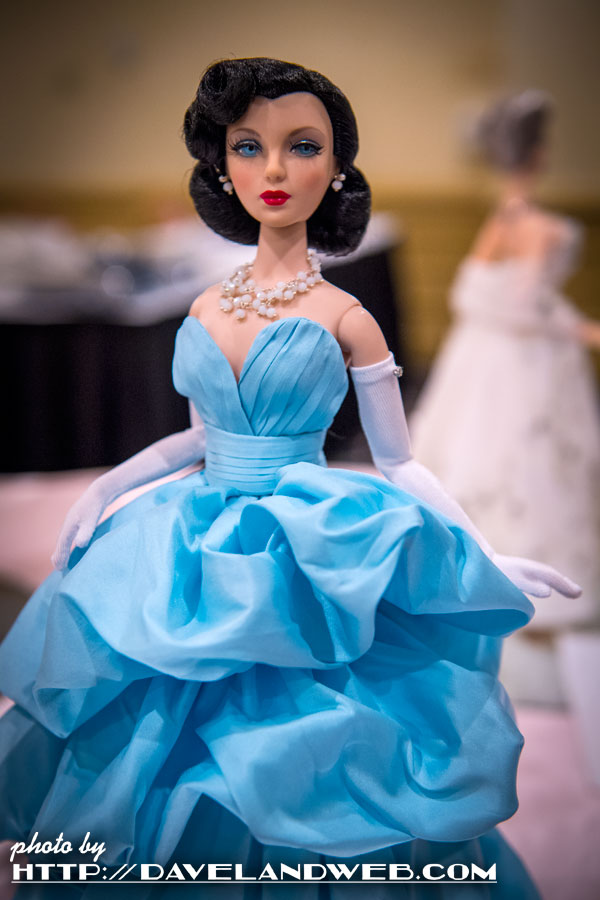 Millionaires was based on a Katharine Hepburn gown from the stage version of "The Philadelphia Story". It was out of this world; the detailing blew me away.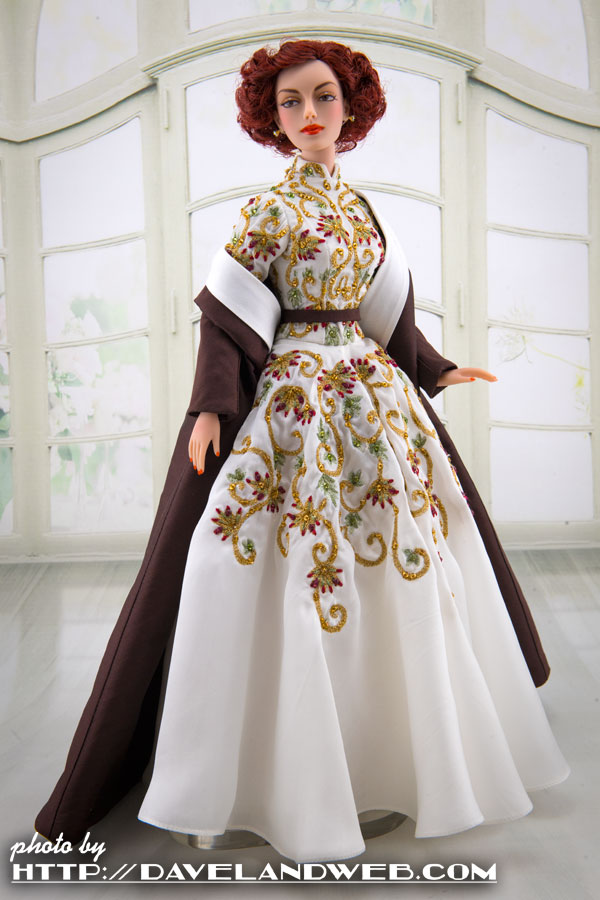 A presentation on Elizabeth Parke Firestone (the one with her own bank!) was enjoyed by all.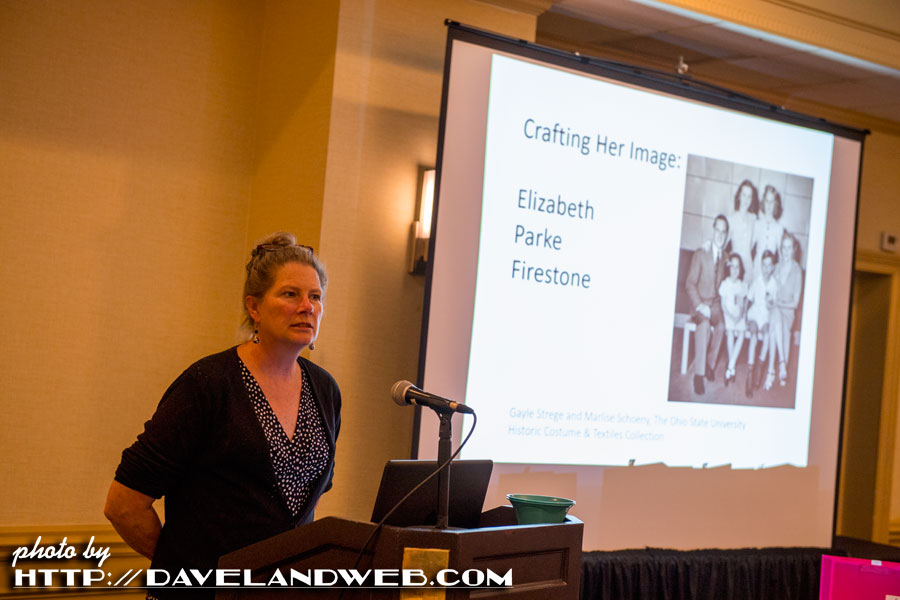 Virtuoso was the big reveal for guests.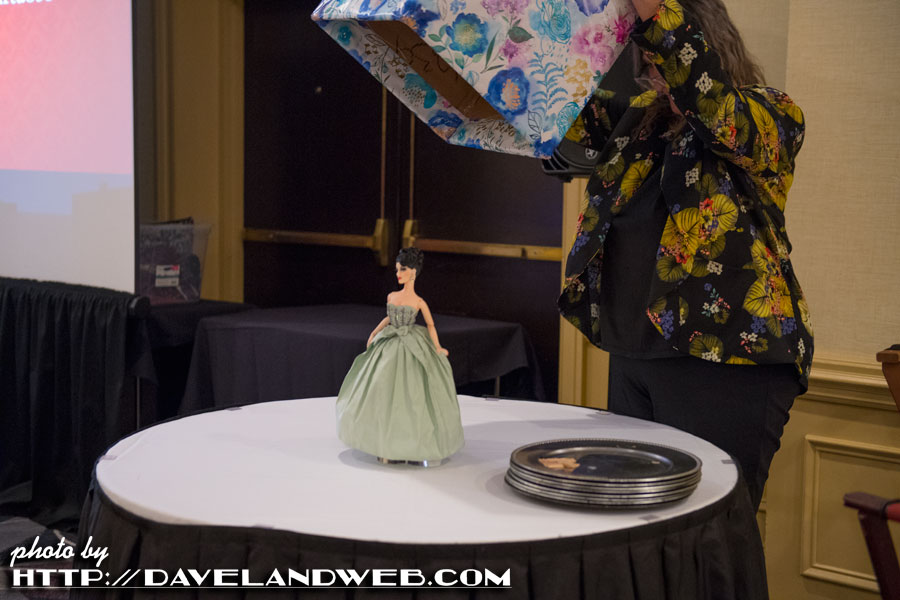 Somehow, Sandra managed to capture the intricate pleating and beadwork PERFECTLY, matching the original outfit worn by Firestone herself. Every year, Sandra outdoes herself.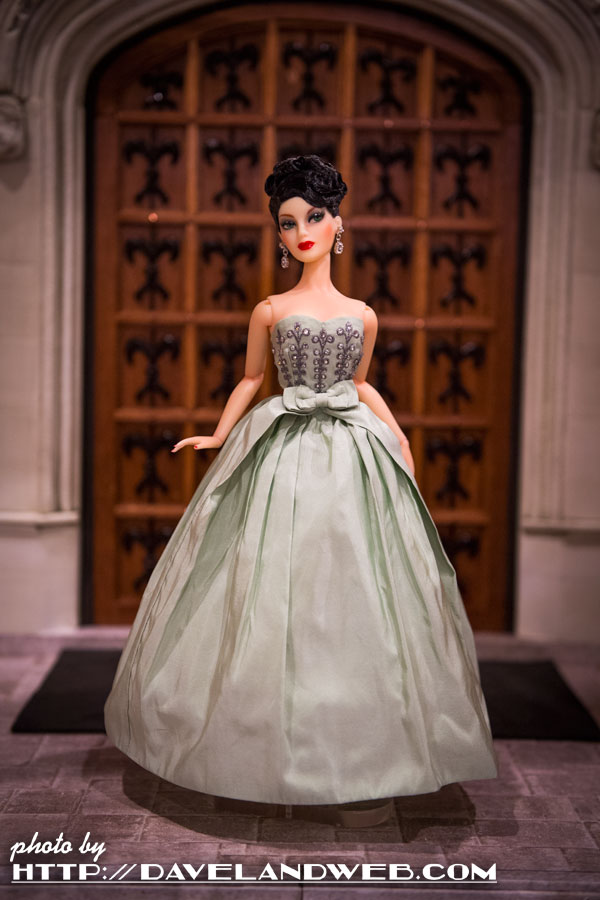 Early on Sunday, a sleepy-eyed group gathered for the final breakfast celebration. The very trendy Reprise outfit was the big reveal.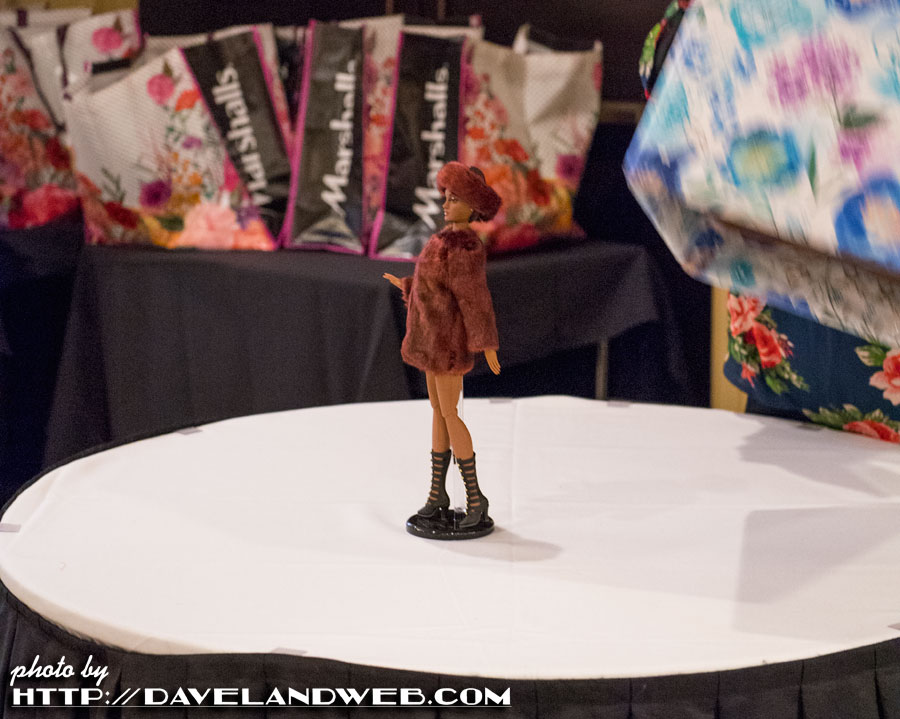 Violet looked runway-ready in this faux fur ensemble.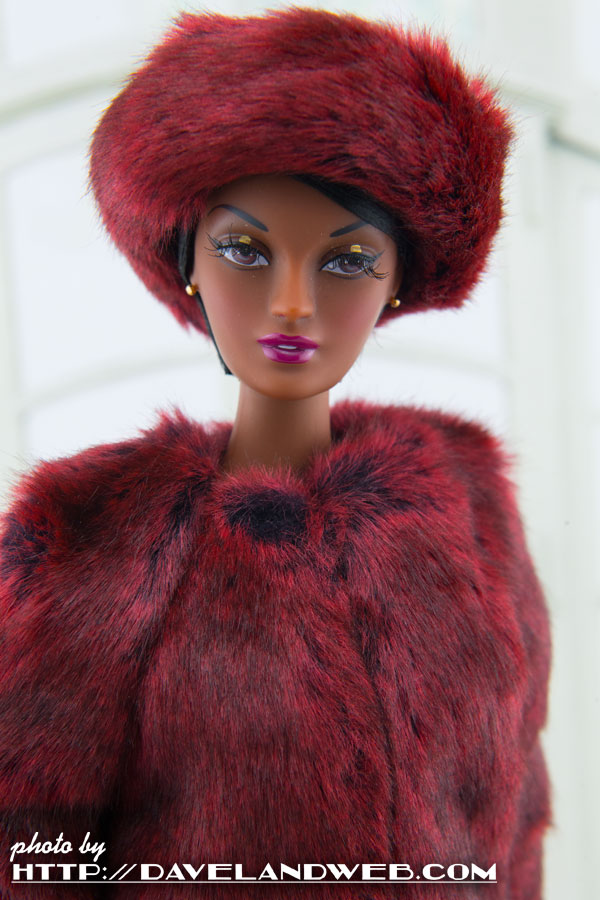 One of my favorite parts of the convention is seeing the Inspirations presentation at the end, where guests can see what inspired Sandra's latest creations.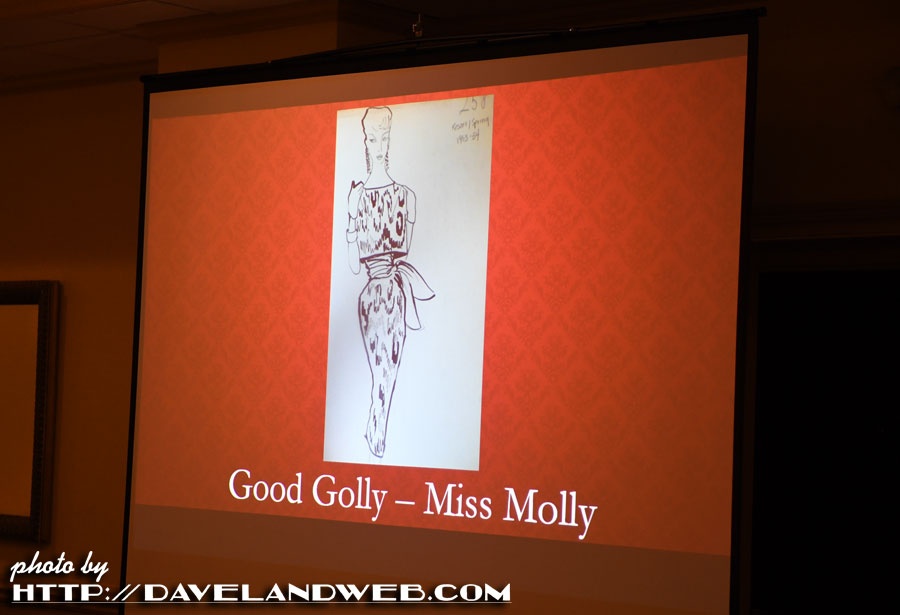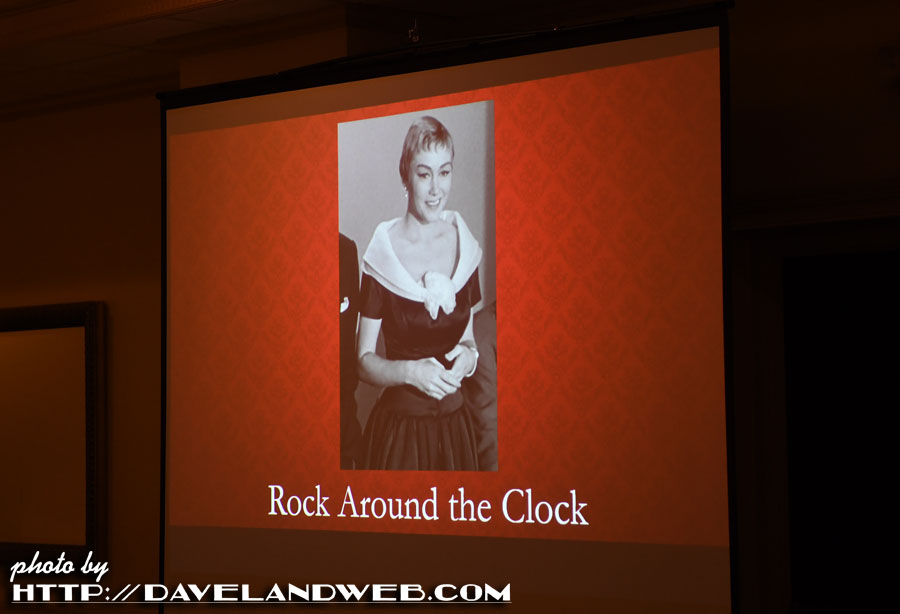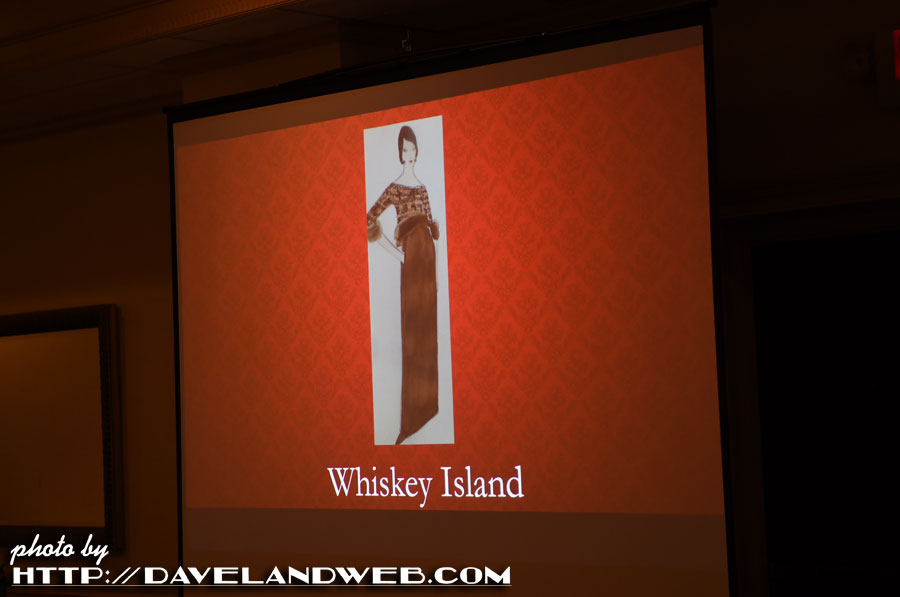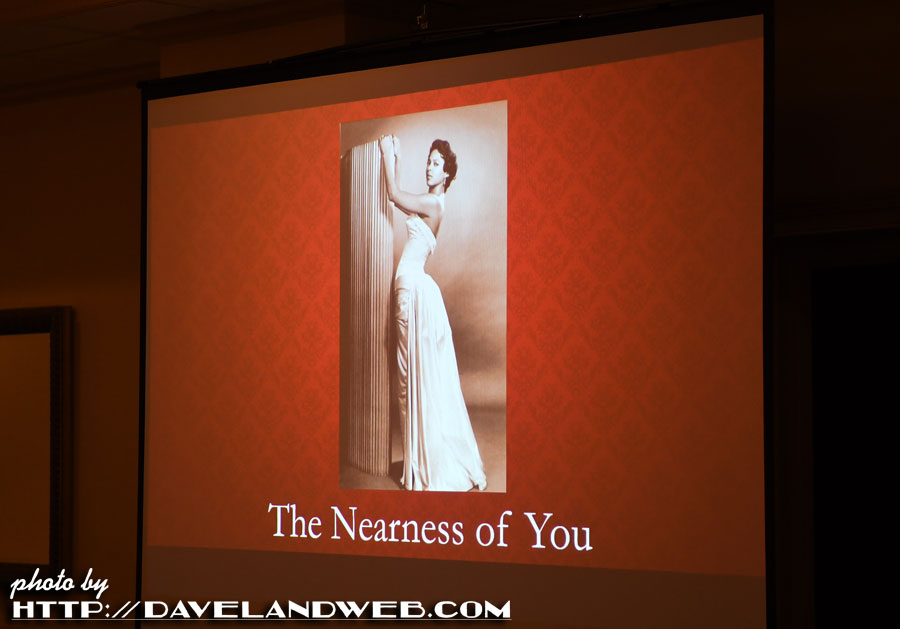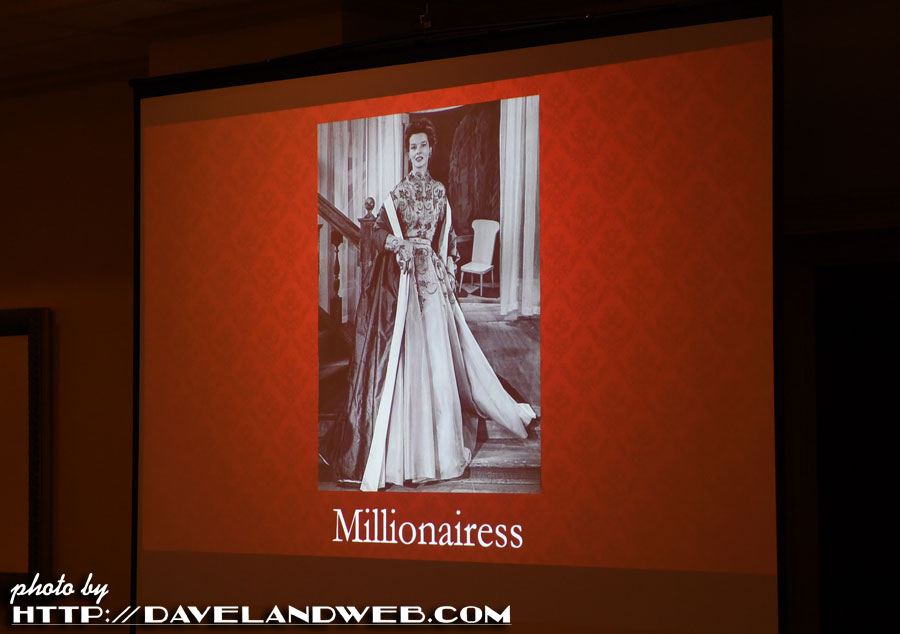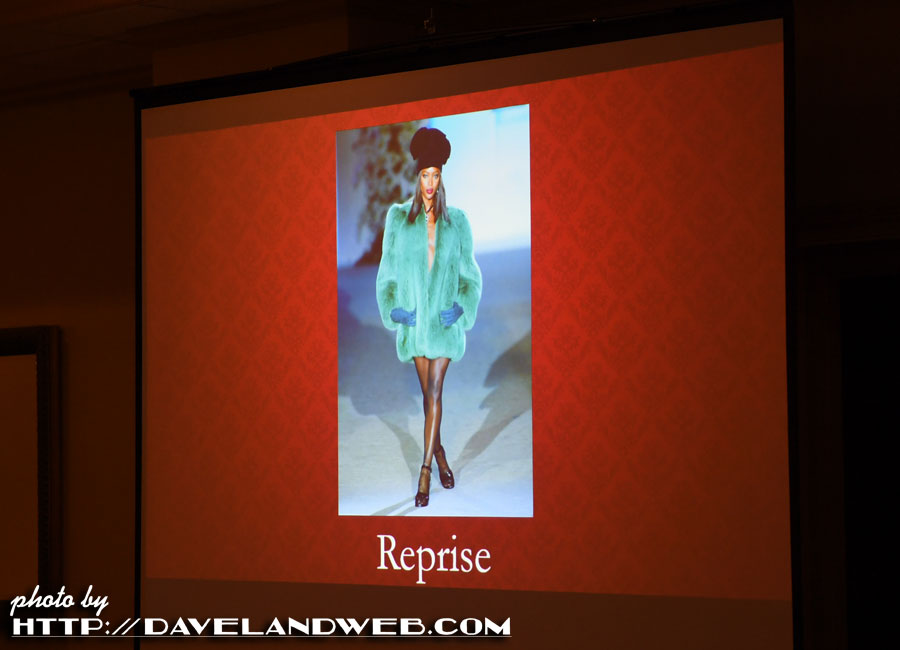 For those that stayed after breakfast, there was even MORE!! Optional tours included a visit to the house used for exterior shots in the holiday classic "A Christmas Story."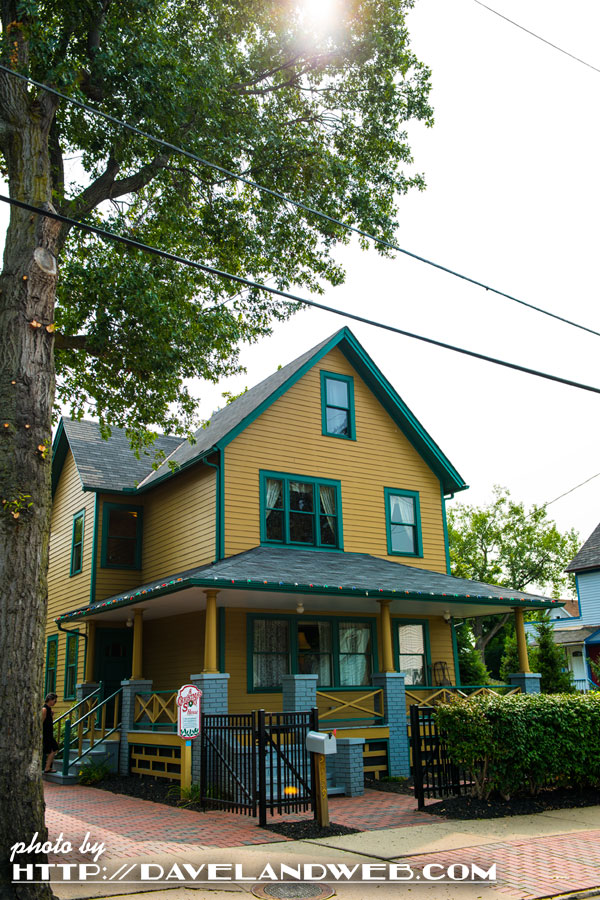 Can you say "FRAGILE"?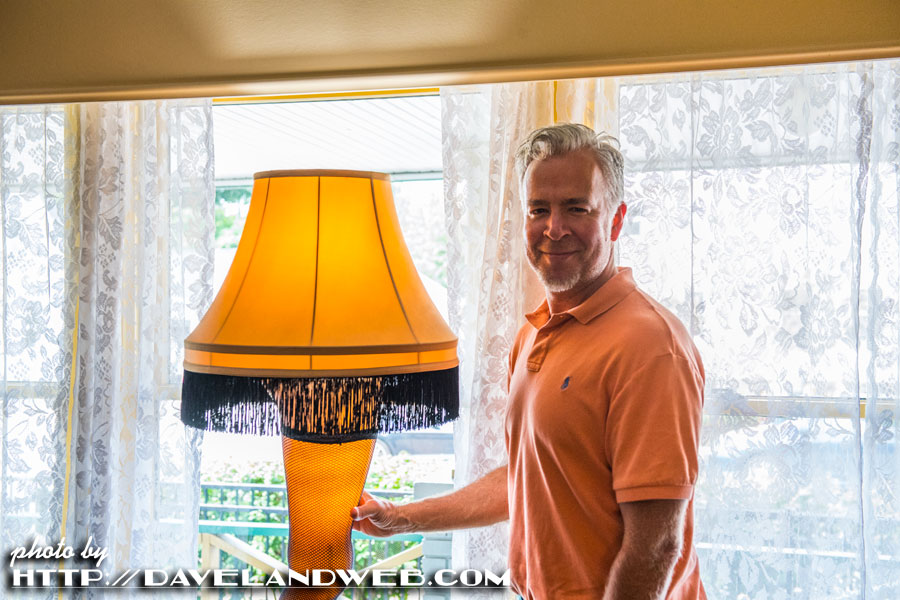 And so another amazing Sandra Stillwell Convention closes. Sandra and Mike (and the slew of volunteers behind the scenes) I cannot thank you enough for this wonderful opportunity to share our hobby every year!
See more Sandra Stillwell convention photos at my website.
You can order these Sandra Stillwell outfits at her
website
...while they last!