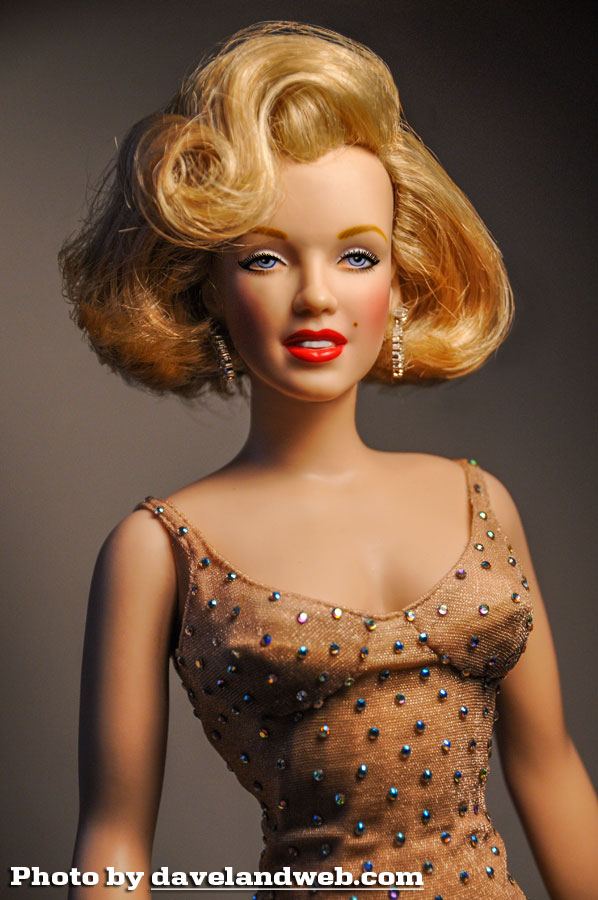 I've collected the majority of the Franklin Mint's portrait dolls, but I have to say that in capturing a celebrity's likeness, Marilyn Monroe is probably their best effort.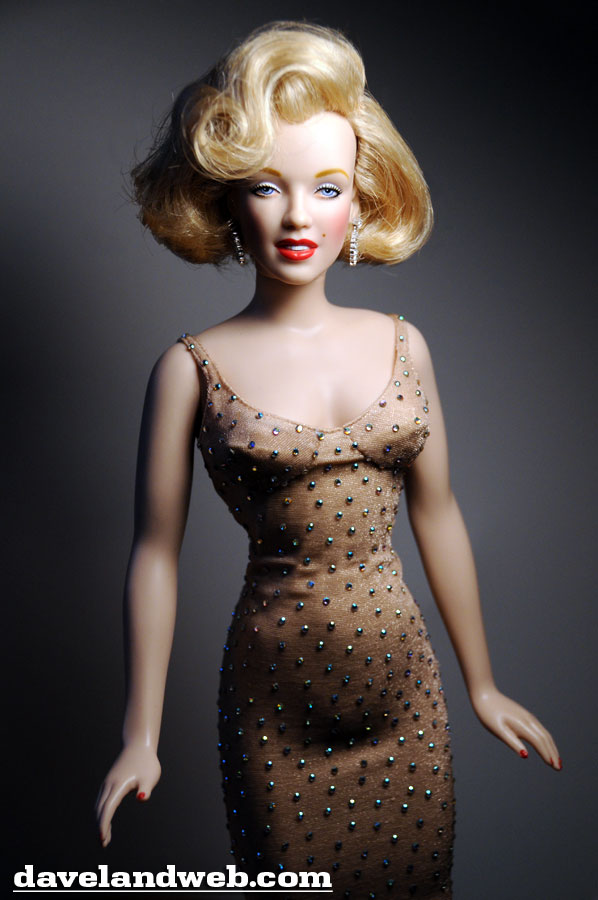 This particular vinyl portrait doll is dressed to portray Marilyn when she sang "Happy Birthday" to President John F. Kennedy on Saturday, May 19, 1962 at Madison Square Garden in New York City. More than 15,000 people were in attendance to see what would turn out to be Marilyn's last public performance.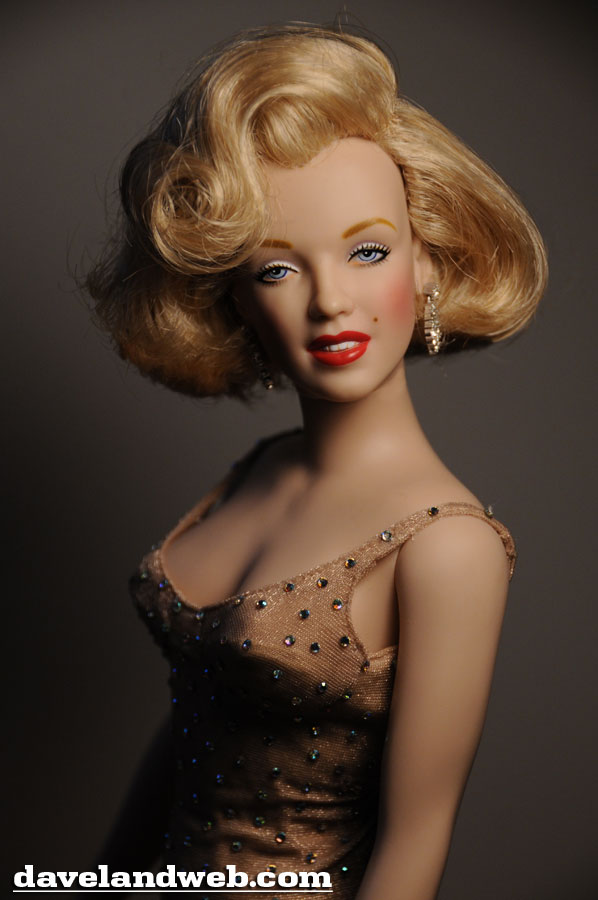 Marilyn's dress was designed by Jean Louis and had over 2500 rhinestones sewn into it; as she stepped onto the stage, the sultry star was literally aglow. Back in 1999, the dress was sold for $1.26 million, which makes this FM doll a real value!
See more Marilyn Monroe doll photos at my regular
website
.