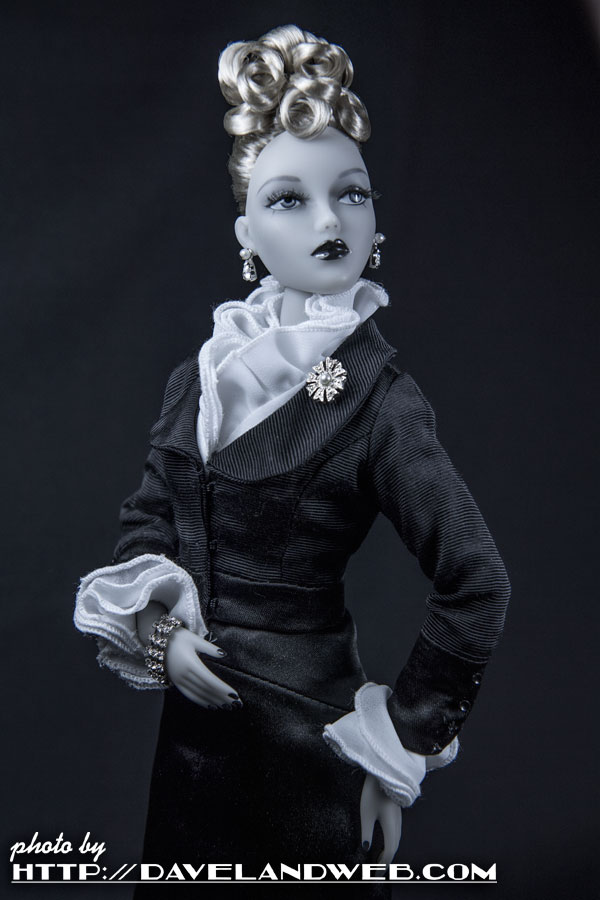 Released in 2008, Black Calla was an Integrity Toys release of an outfit that was originally modeled by Madra Lord. I chose to showcase Black Lipstick Gene Marshall instead.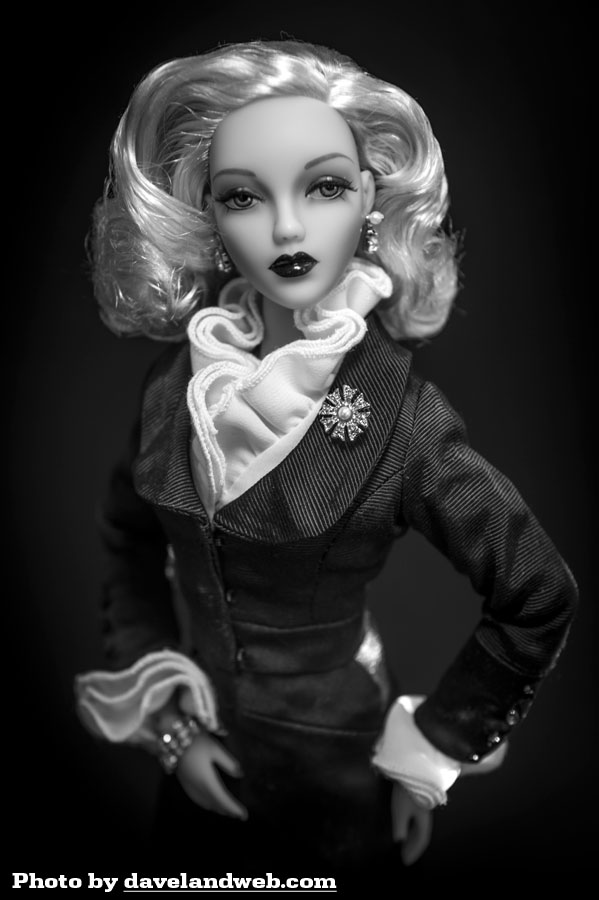 Wearing 3 different wig caps (the second one was styled by the oh-so-talented Kathy Johnson), she looks stunning any way you slice it.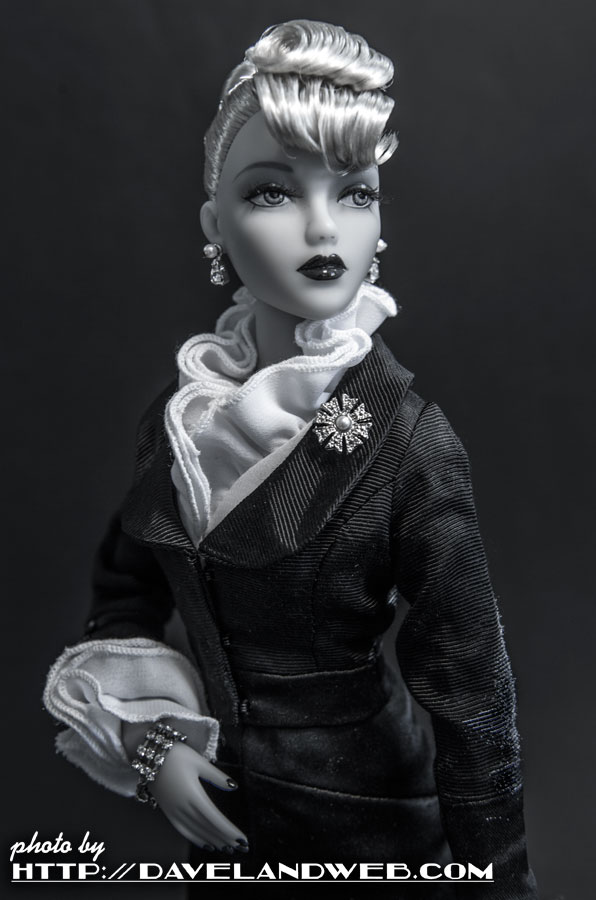 I always thought that Black Calla was a somewhat more stylish version of the Ashton Drake Black Lace fashion, which was inspired by a 1941 Irene Lentz design for Marlene Dietrich.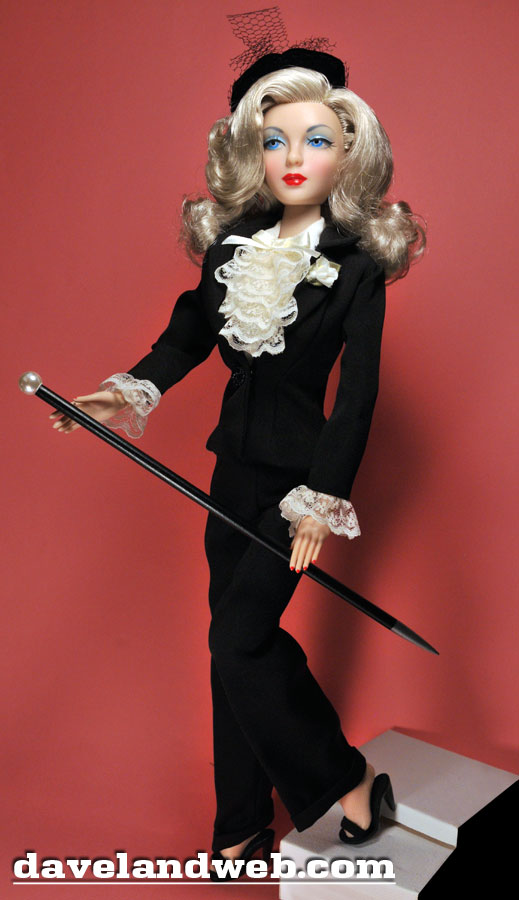 See more Gene Marshall photos at my website.
Follow my Gene Marshall, Madra Lord, Zita Charles, Violet Waters, Trent Osborn, Poppy Parker, and other classic movie star doll updates on
Twitter
.