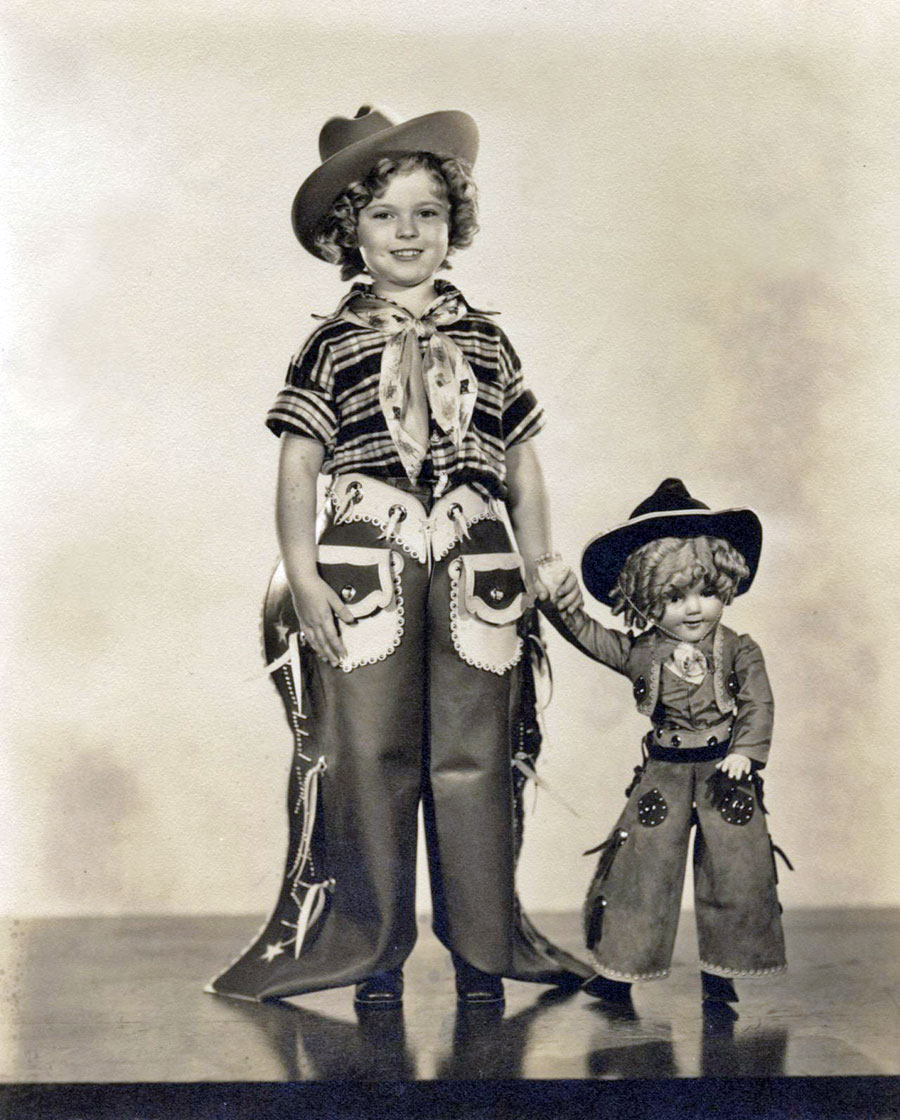 In 1936, Shirley Temple was an official marshall for the Texas Centennial. A commemorative doll was issued to celebrate the occasion, and has become a highly prized collectible. Produced by the Ideal Toy Company, the original 27" composition doll's outfit included a red rayon-satin shirt, bandana, twill shorts, heavy suede vest and chaps decorated with colorful suede and glass emblems, brown side-snap leatherette boots, brown socks, black leather belt with holster and metal toy "Buck" pistol, and with ten-gallon black felt hat with banner "Souvenir of Texas Centennial". At the Shirley Temple auction back in 2015, the doll shown below went for $8,500. Not bad for an item that had a presale estimate of $1,000! Shirley brings home the bacon, folks!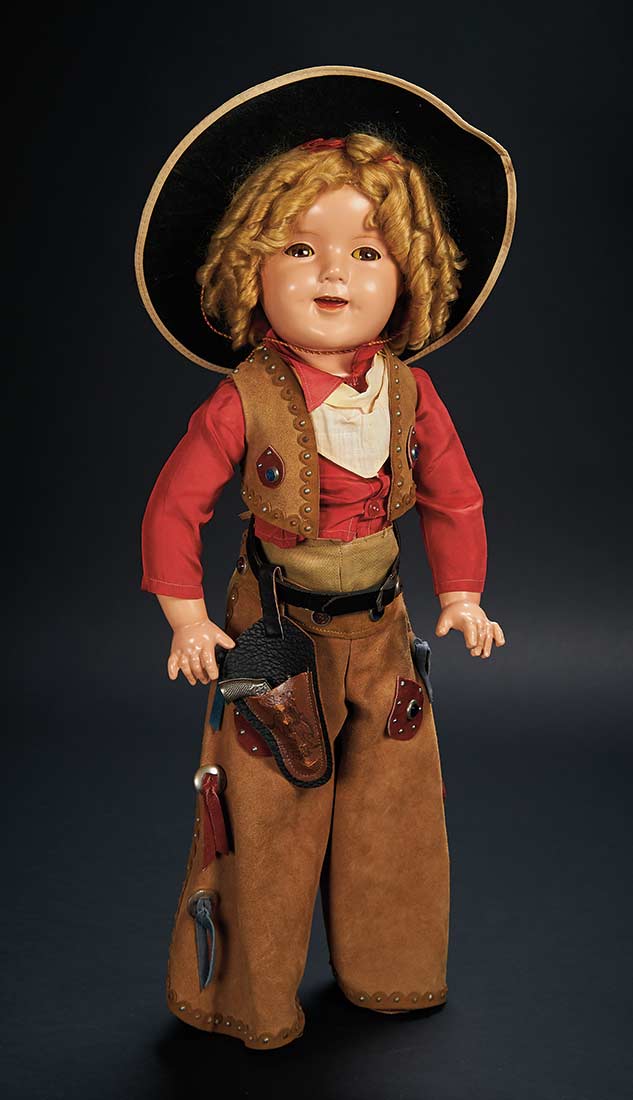 An original 27" has been on my bucket list for quite awhile, and I was finally able to check that one off. Presenting my Texas Ranger Shirley!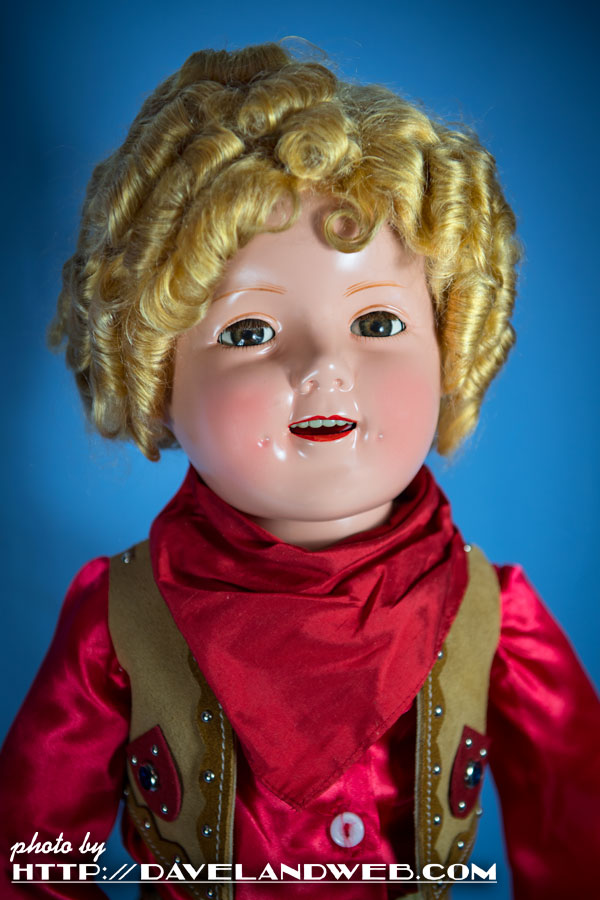 Completely refurbished by
Cathy's Compos
, this beauty has been restored to opening day freshness.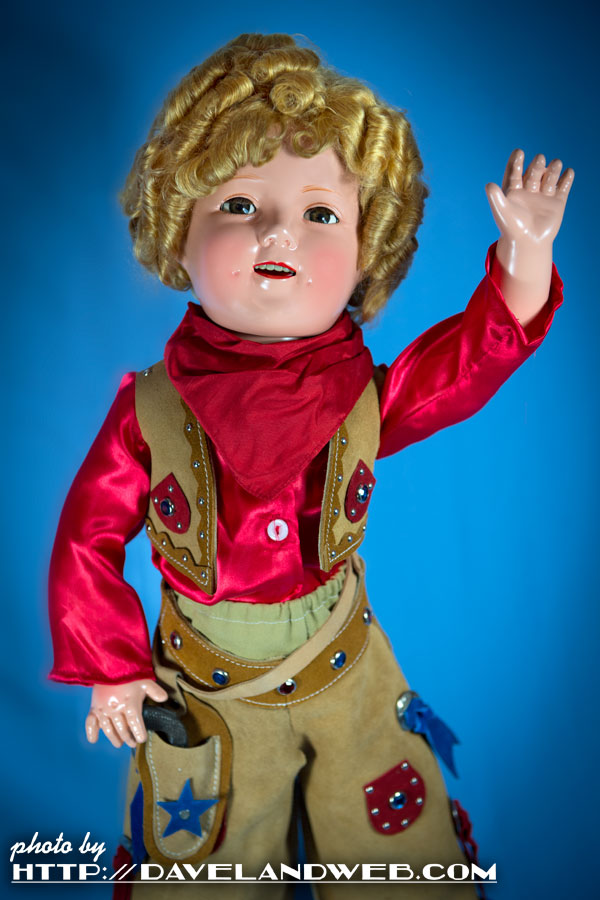 There are many who do not like restorations because they look "too new" or "overdone." I myself typically prefer an original un-retouched Shirley, but I have to credit Cathy for a job well done with this one.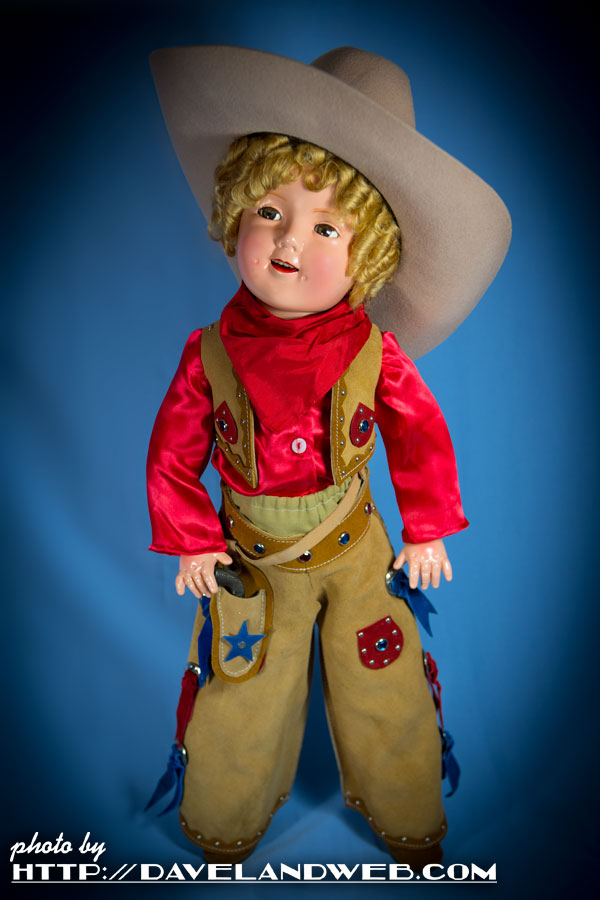 And if you think the outfit looks like it's in incredible shape, well...it's a reproduction, and a dang good one at that! Cathy threw in the genuine Stetson hat and toy pistol to boot.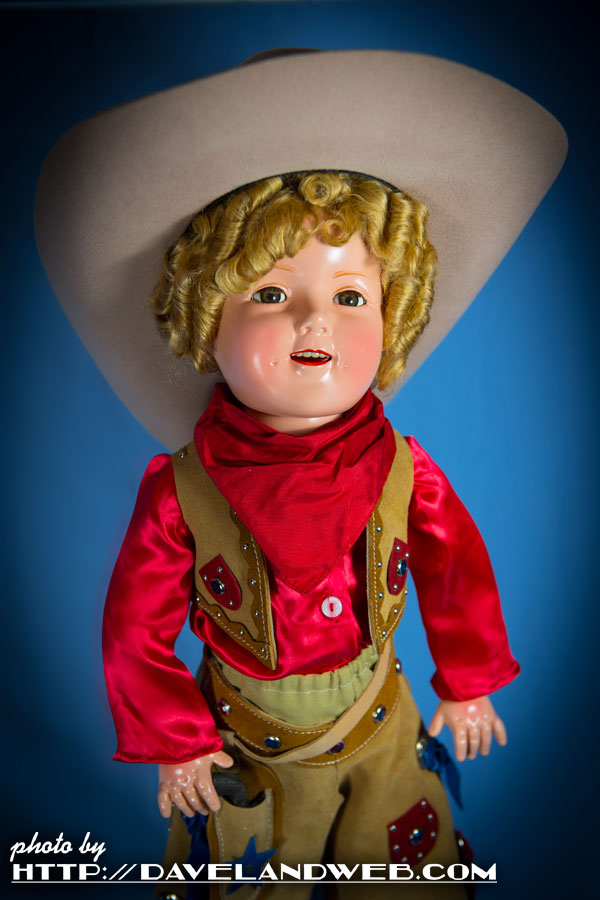 …and I guarantee you I didn't pay $8,500!
See more Shirley Temple doll photos at my main website.