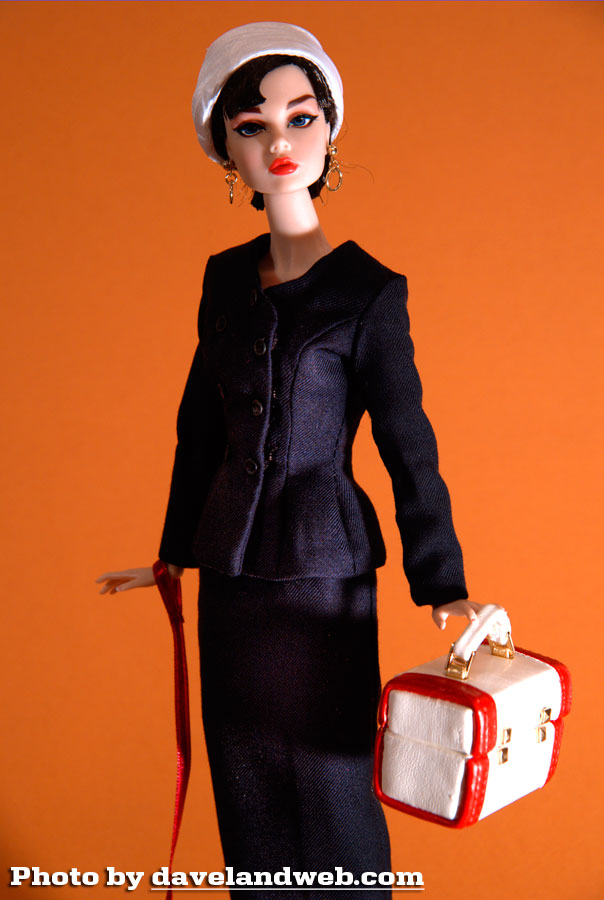 I was able to snap off a few shots of the Poppy Parker as "Sabrina" line last night. Today's post shows a few poses from the "Most Sophisticated" set. I've never seen the movie, but as a lover of classic films, I recognize many of the outfits that Poppy wears in this set from the iconic Audrey Hepburn black and white publicity stills.
On the plus side: the use of the Poppy sculpt is a vast improvement over the face used in the "Breakfast at Tiffany's" line by Integrity. Poppy's sweet and innocent face is a better match to Audrey's image.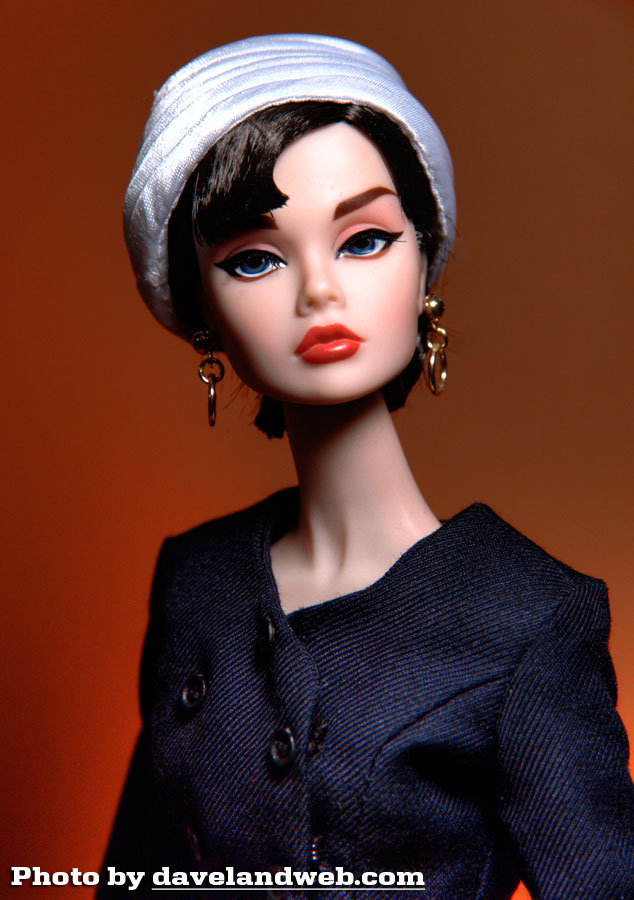 The outfits fit perfectly, and the accessories are out of the ballpark. The luggage (which actually opens!), the dog and leash, the purse...wow! So many possibilities for photographs!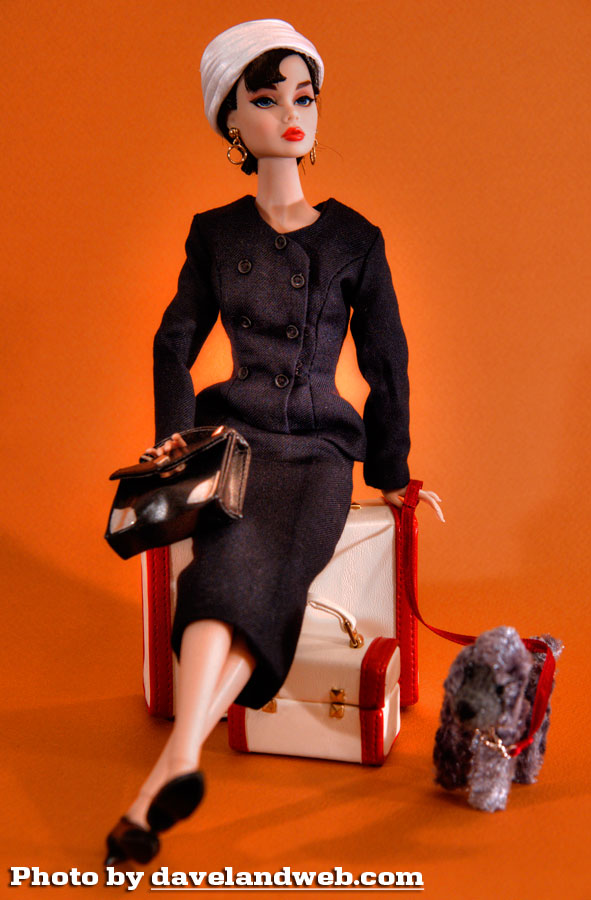 I'm not a huge fan of the sculpt for Poppy's hands; the fingers look a little claw like...but on the plus side, I love the way that they can actually hold objects without having to use glue dots. The french manicure is a nice touch too on those tiny nails!
Overall, I highly recommend this set!
Follow my Gene Marshall, Madra Lord, Zita Charles, Violet Waters, Trent Osborn, Poppy Parker, and other classic movie star doll updates on
Twitter.
See more Audrey Hepburn doll photos on my
Audrey doll web page.