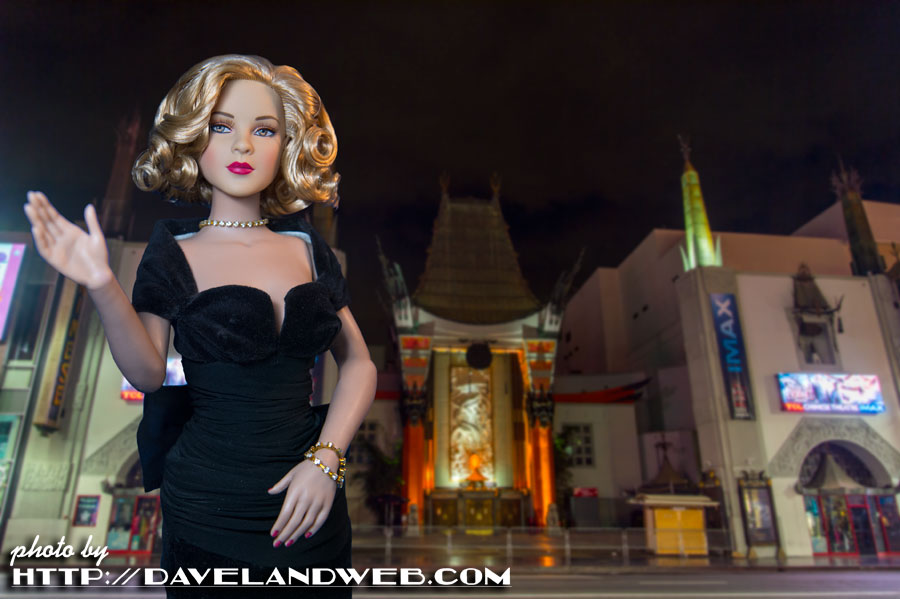 My latest obsession in the doll world is DeeAnna Denton. Not the 16" version, but the 17" sculpt. Amazing what a difference one inch can make! Of course Tonner is now defunct, but thanks to ebay, every now and then a DeeAnna comes up for sale. If only I had fallen for her while she was still being made! First up is Bye Bye Baby, which I am guessing was a not-so-veiled tribute to Marilyn. DeeAnna is standing in front of Grauman's Chinese Theatre, waving "Bye Bye" to her fans.
The second doll shown is known as Falling For Her. The outfit is so-so for me. The hat appears to have been made out of pillow foam. Seriously. I may attempt to mimic it, but use feathers instead. The purse is a faux gold leather that is already disintegrating. But DeeAnna herself...stunning with her curly auburn hair.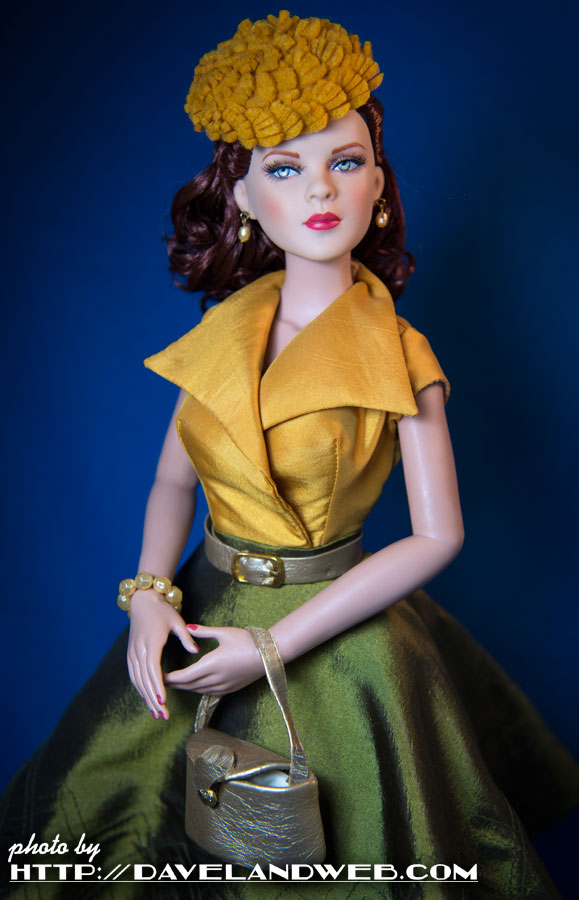 Cherry Cordial is my favorite DeeAnna so far; she looks great as a brunette. It has been suggested that her inspiration was Deanna Durbin, and this particular doll would highly support that theory. She is shown entering the Chateau Marmont just in time to see their Christmas decor.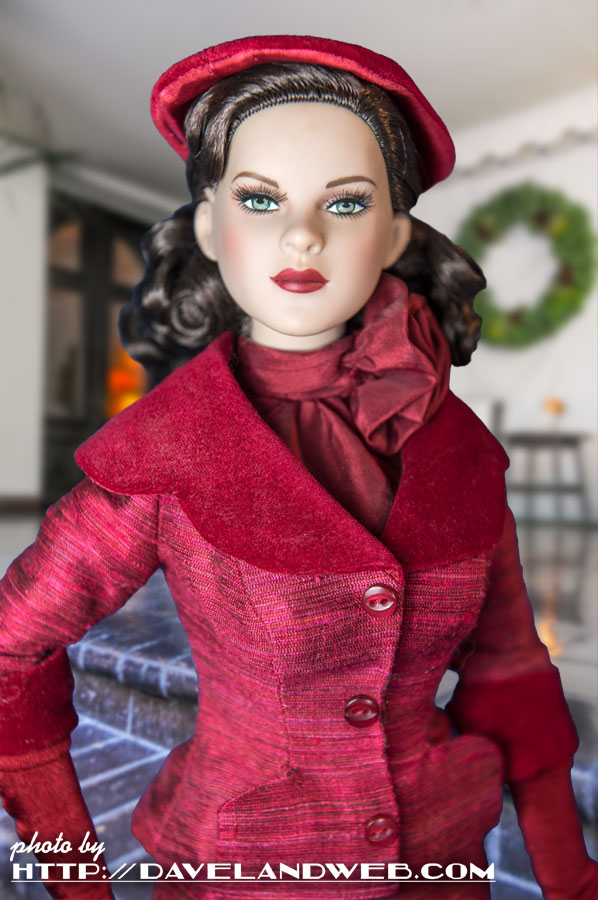 This DeeAnna I believe is Vivaciously Vintage. I have dressed her in the Spot On outfit. Again, she is at her best as a brunette!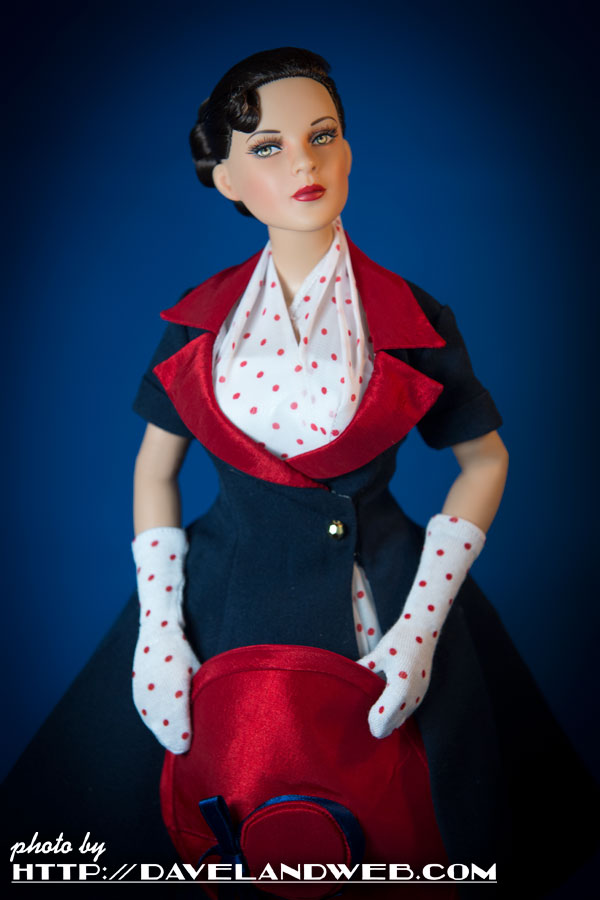 Here DeeAnna takes a well-deserved rest.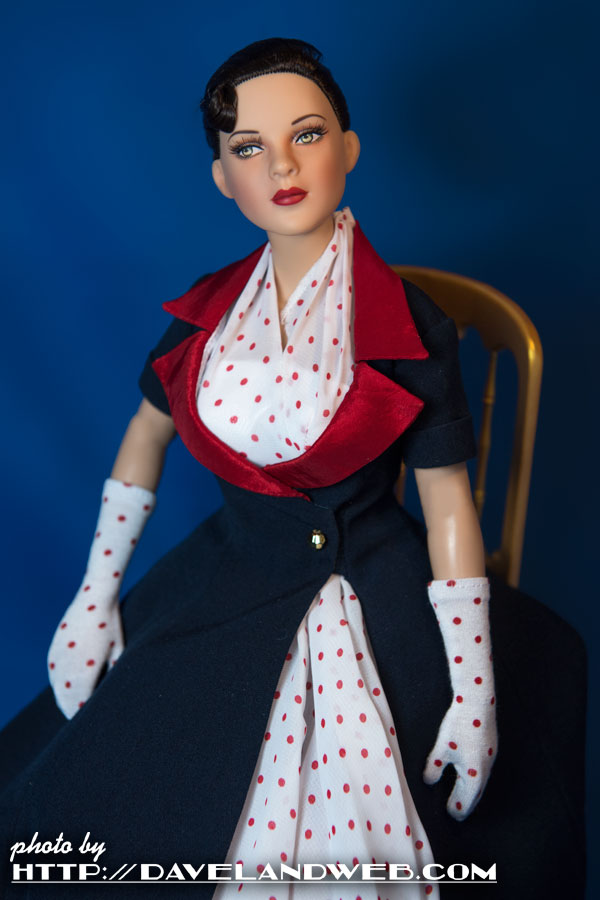 Overall critique on DeeAnna: LOVE the face sculpt and paint. Probably one of my favorite vintage-style fashion dolls of all time. The negatives: let's start with the hands. Good Lord they are huge. Even the gloves that come with the doll do not fit over the sprawl of fingers. The body is curvaceous which I very much like; but the articulation is extremely limited. However she has been put together, there is just not a lot of movement. One would think it would be easier to have a larger doll balance and stand on its own; not so with DeeAnna. Tonner did not take the time to engineer the shoes to make that possible. This doll is pretty much dependent on a stand if you want her to pose for photos. The verdict: she's a winner in my book! Still looking for a raven DeeAnna to round out the collection!
See more Robert Tonner doll photos at my main website.