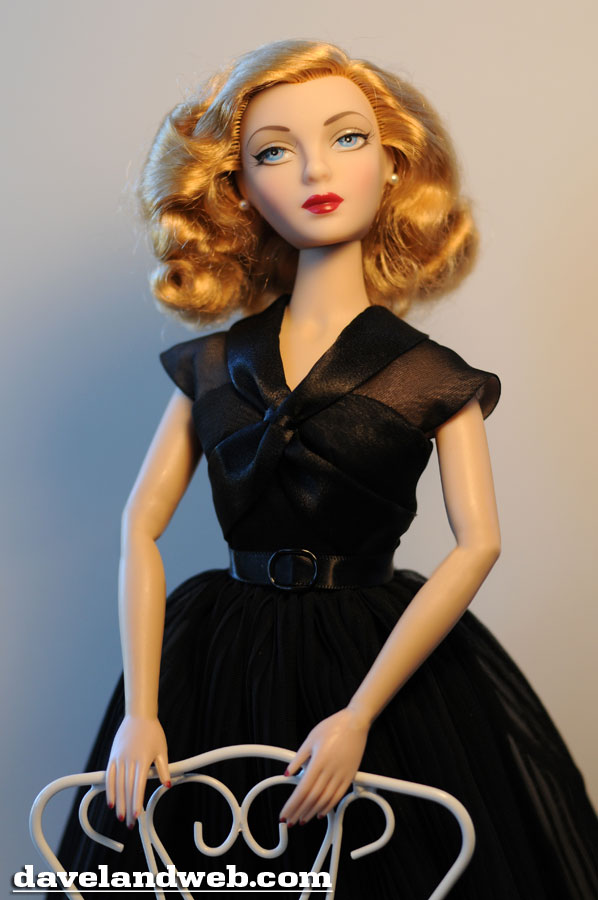 Ladies Who Launch Gene is back, standing in for Grace Kelly, modeling my favorite "Rear Window" creation by
Diane on Whidbey Island
. Photos do not do justice to this outfit; the pleats and other details are difficult to capture due to the all-black coloration of the dress. Just take my word for it—it's gorgeous.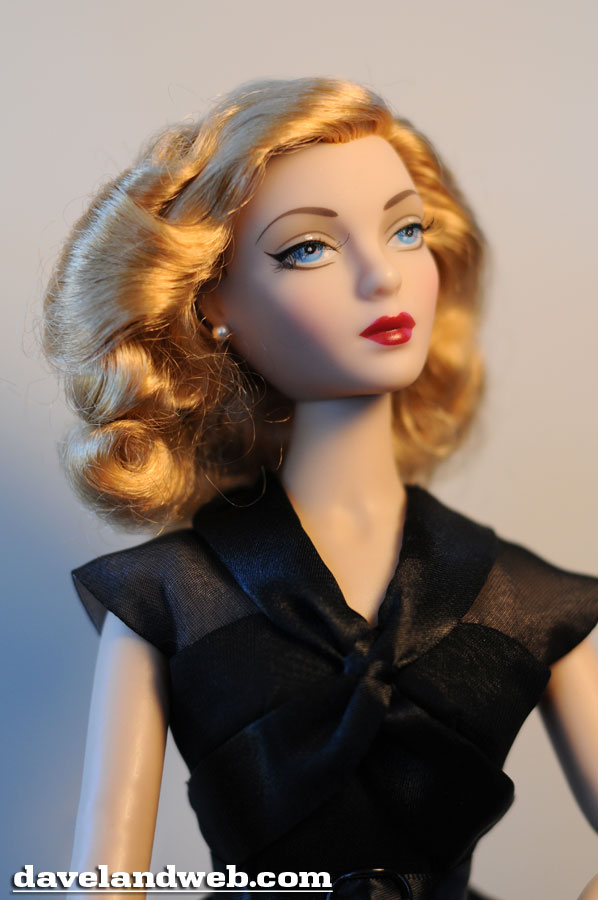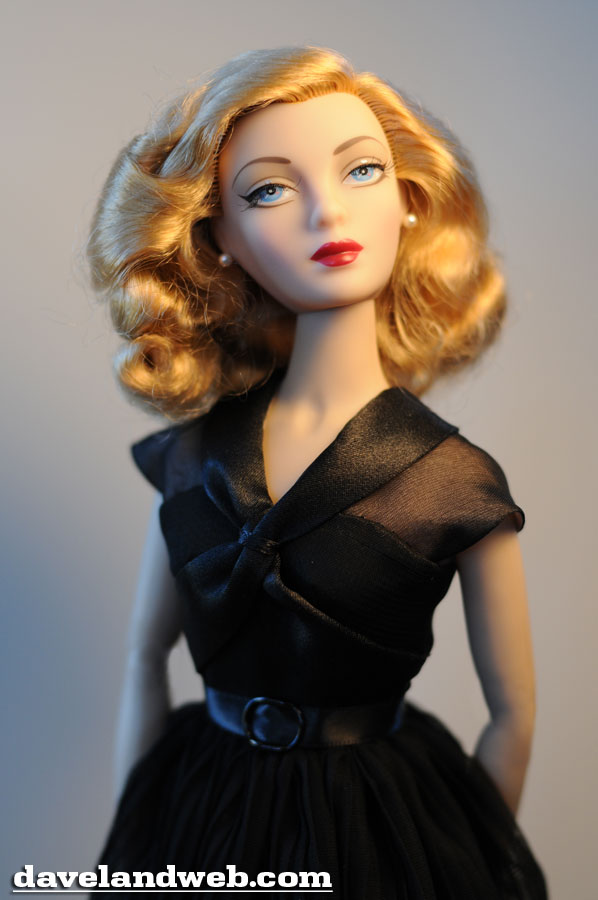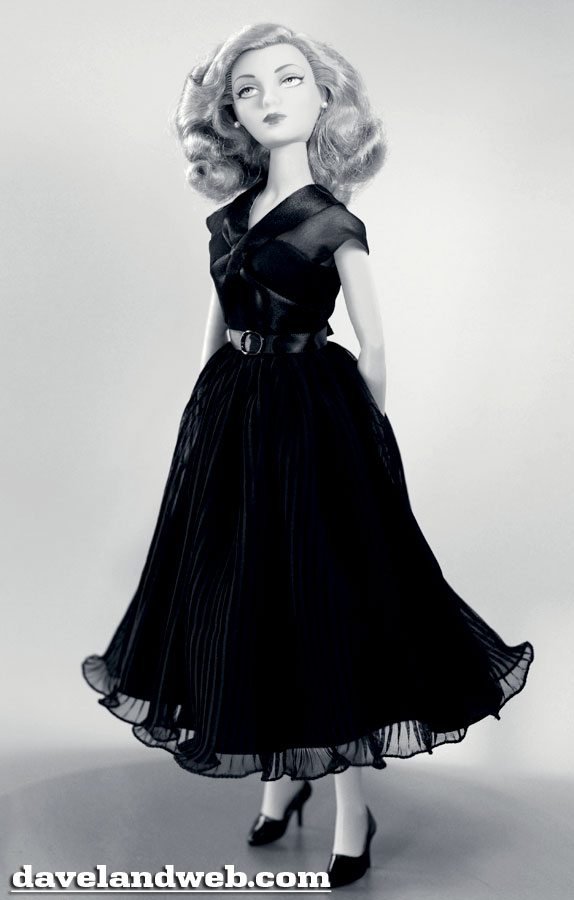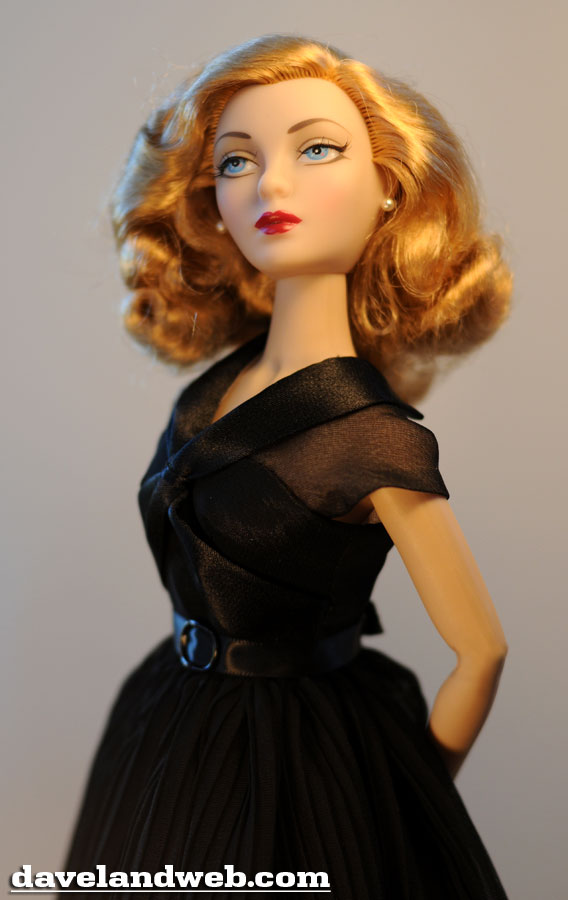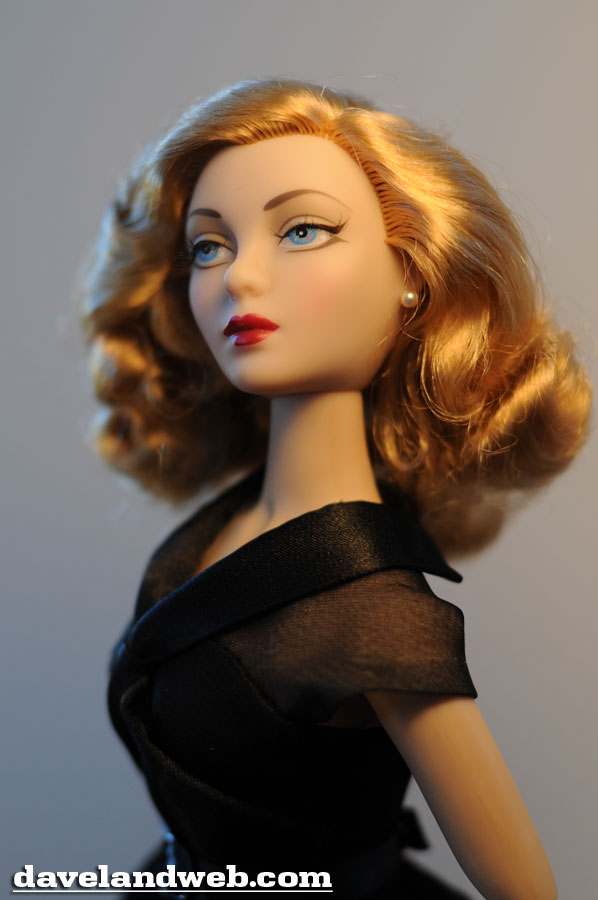 And a photo of the actual Grace wearing this costume in the movie, with costar Jimmy Stewart: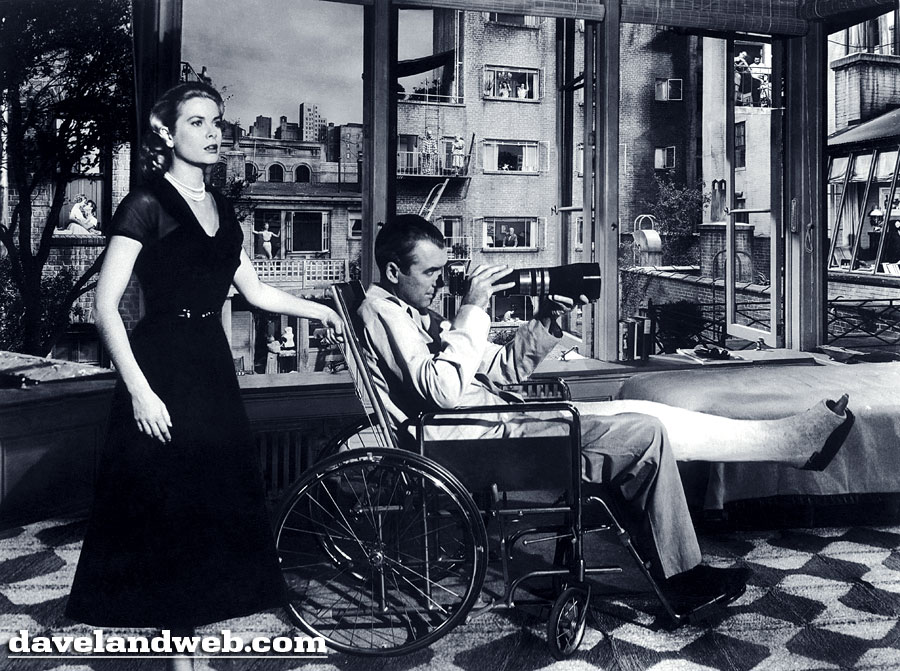 For a little bonus today, I got my Franklin Mint vinyl Grace Kelly out to model the oufit. Seemed only natural since it was originally worn by Grace in the movies.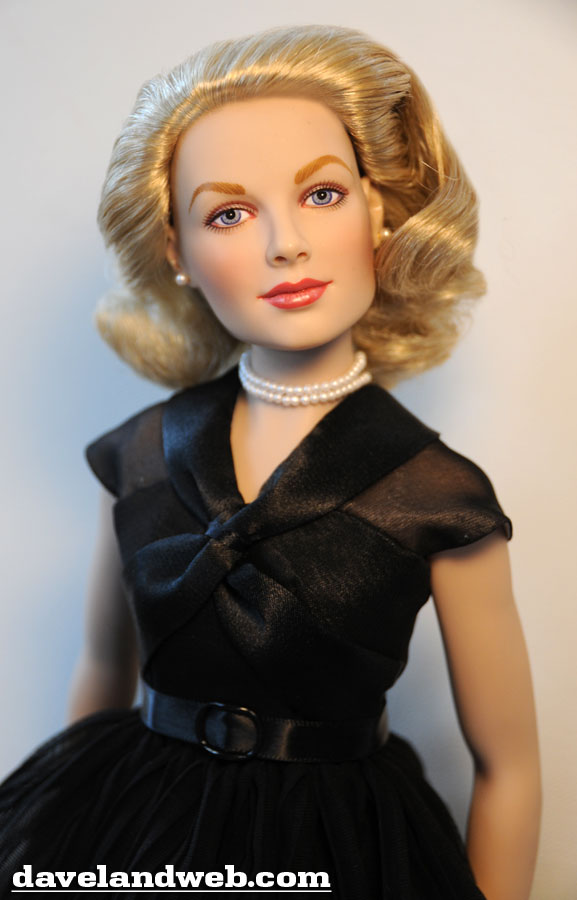 If you've seen a Franklin Mint Grace Kelly, then you'll know I've fiddled with mine. Her eyes are painted too large, her head is too big for her body, and she comes with one hairdo: pulled back tight in a bun. Thanks to
Kathy from Oregon
, she now has a Grace 'do. This photo shows what her face looked like before I photoshopped it. Yes, the eyes are a little scary. One day when I get the time, I'll do a repaint.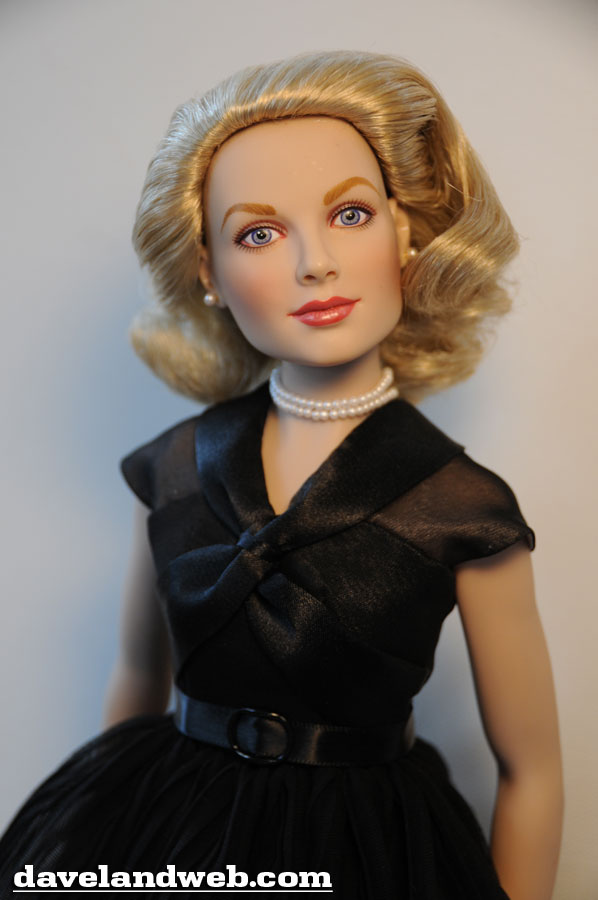 One more of Grace, taken from the balcony of her San Francisco apartment: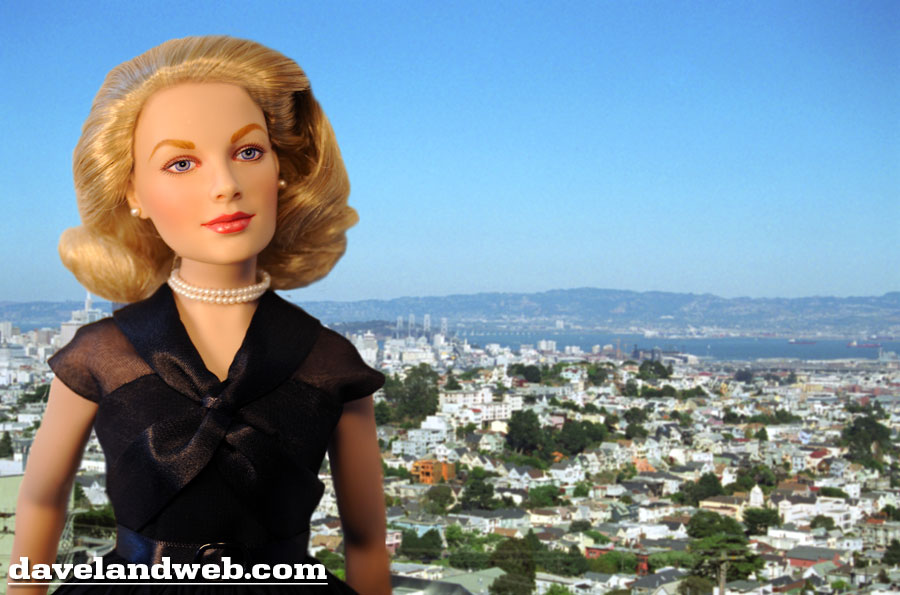 See more Gene Marshall photos at my regular
website
.