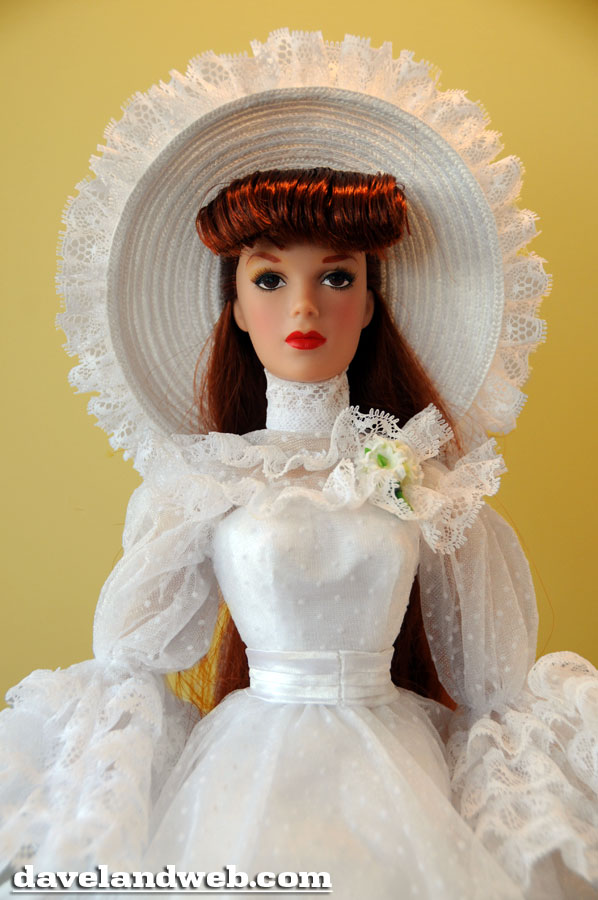 Thanks to the wallet-emptying miracle of ebay, I stumbled upon the Madame Alexander Judy Garland "Meet Me in St. Louis" doll. The hair is a little bushy and the face paint seemed a little off as well; I haven't done anything to the hair (yet) but I went ahead and redid the face paint to make it look more like Judy in the actual film.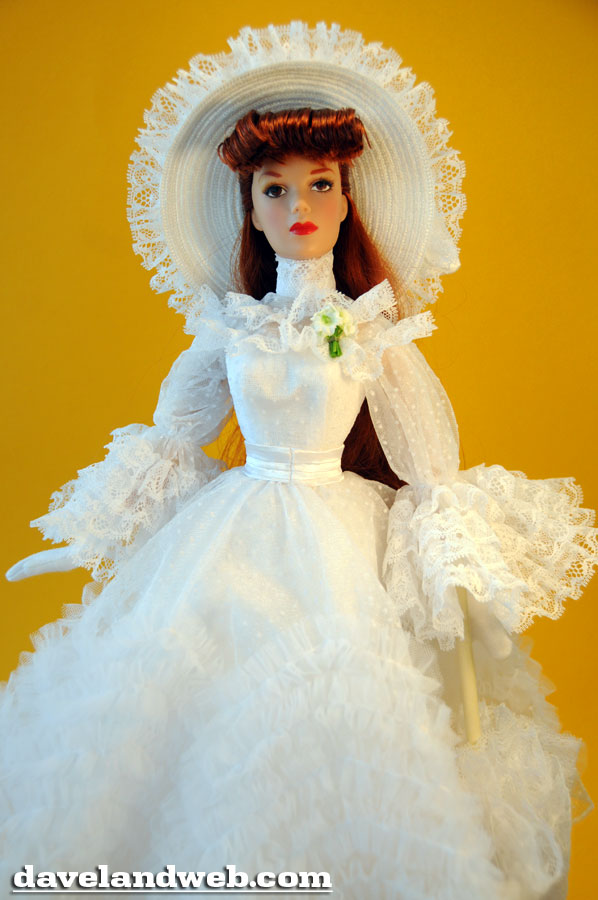 This frilly confection of a costume that comes with a matching umbrella was worn by Judy in the film's final scene. The entire Smith family ventures to the Fair for the first time and is awed by the beauty and grandeur of it all.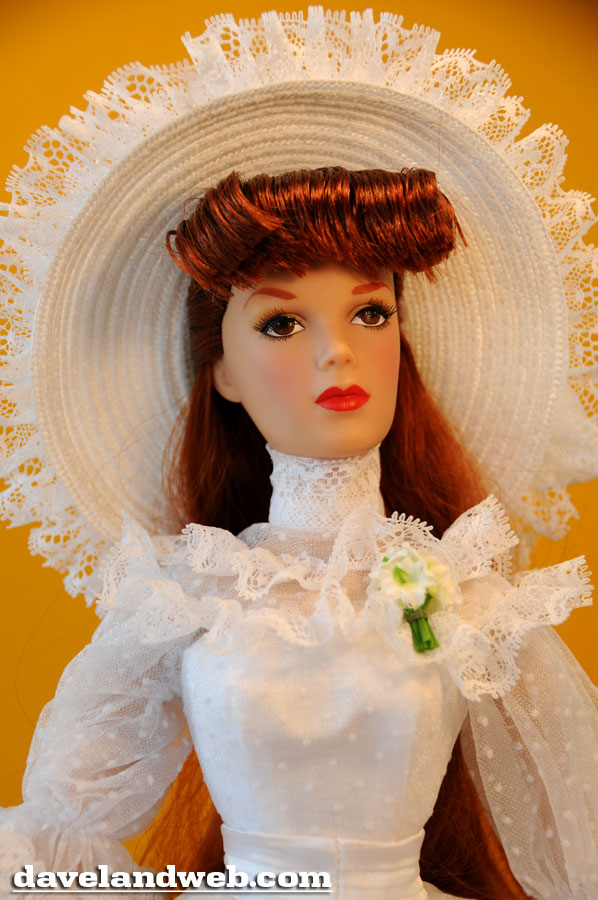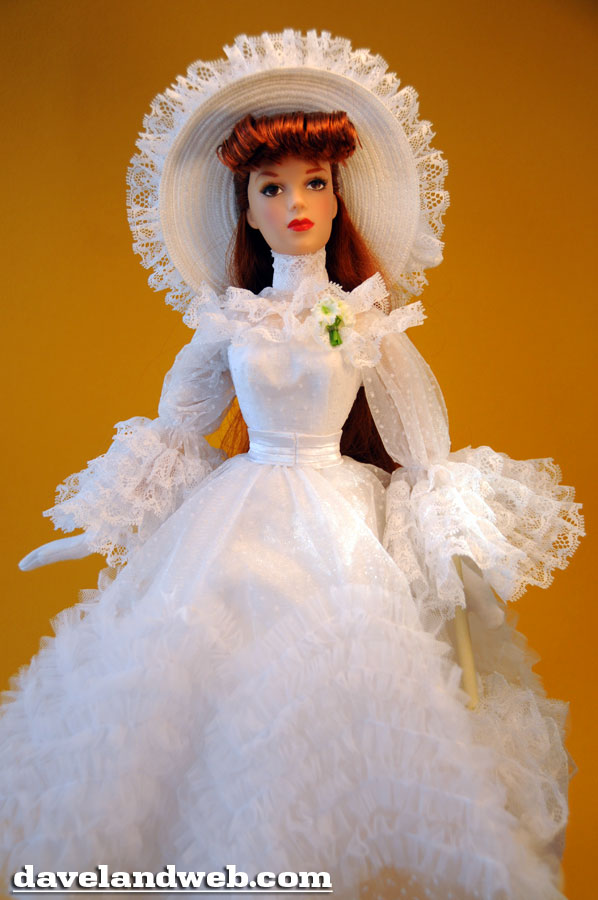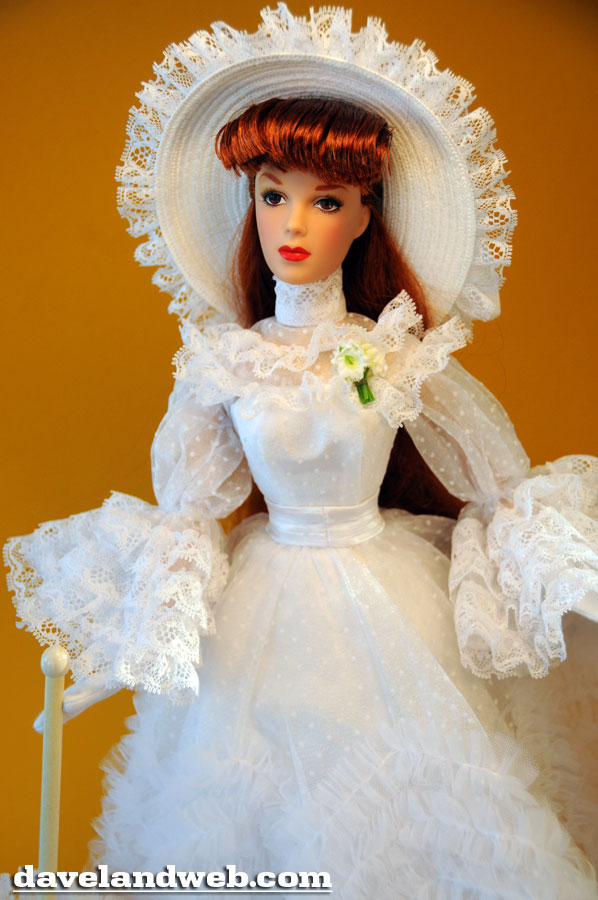 See more Gene Marshall and Friends doll photos at my regular
website
.