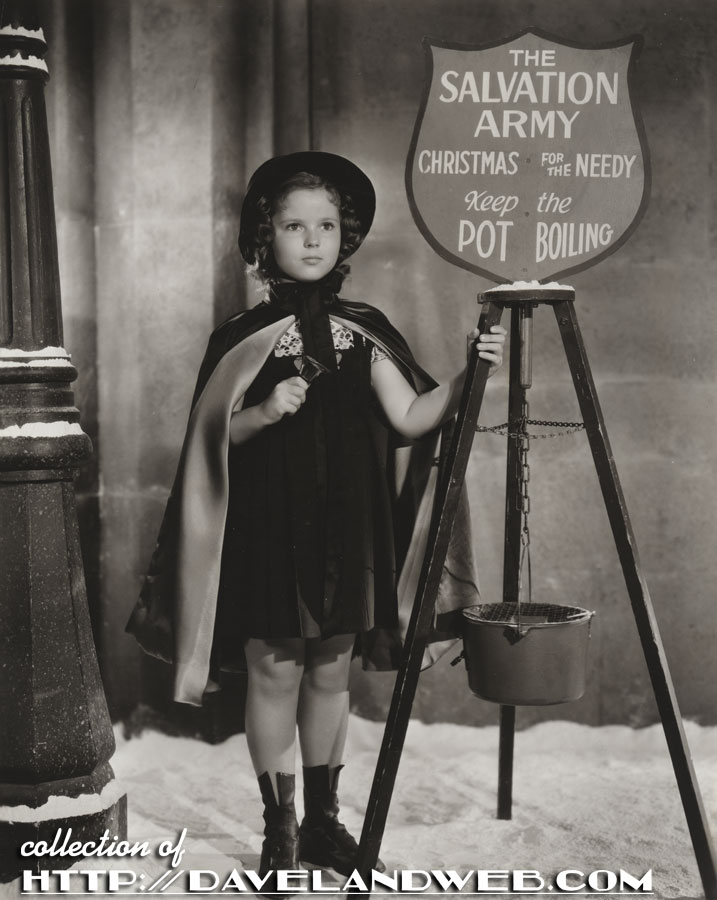 For Christmas 1938, Shirley Temple's publicity machine posed her as a Salvation Army Bell Ringer. Over 60 years later, the Danbury Mint recreated this vintage shot fairly faithfully for doll collectors. While the dress underneath the cape doesn't match, they did a darn good job with the sign and bucket. But that face...yikes. Shirley deserved better than that!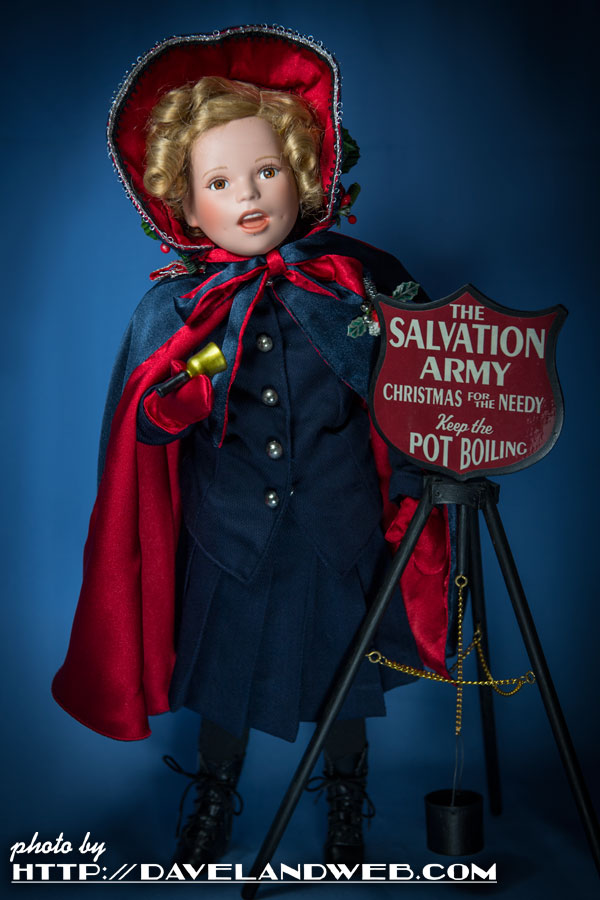 More about the dress that Shirley wore underneath the cape in the original photo: it was also worn by Shirley in the 1938 film "Just Around the Corner." It was sold in the Love, Shirley Temple auction back in 1938 and then sold again through the
Nate Sanders Auction House
. Here's how it looked in the movie: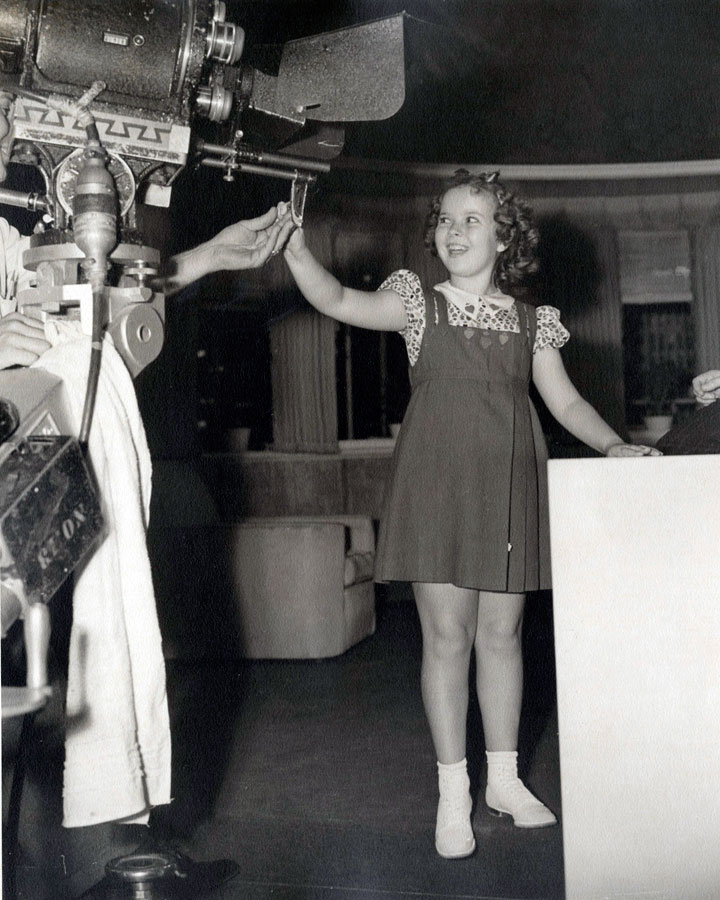 ...and how it looked when Sanders was selling it: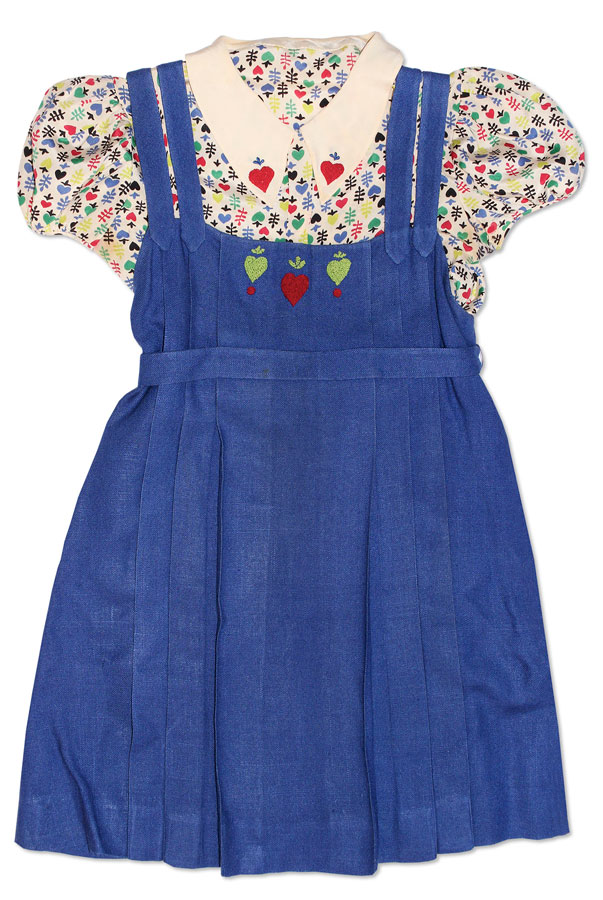 Here's the auction description:
Shirley Temple screen-worn heart dress, worn as ''Penny'' in the 1938 film ''Just Around the Corner''. Designed by Gwen Wakeling, the blue wool dress is pleated and has three hearts on the chest. Attached is a matching short sleeve silk blouse with a leaf and heart design and two prominent red hearts on the collar. Dress has two straps per shoulder and an adjustable belt in back. Measures 12'' across the shoulders with 4'' sleeves and 26'' overall length. Comes with two vintage photographs of Shirley wearing the dress. Near fine condition. With a COA signed by the Shirley Temple estate.
For those that celebrate Christmas, I hope that today is a day full of holiday cheer and loved ones!
See more Shirley Temple doll photos at my main website.