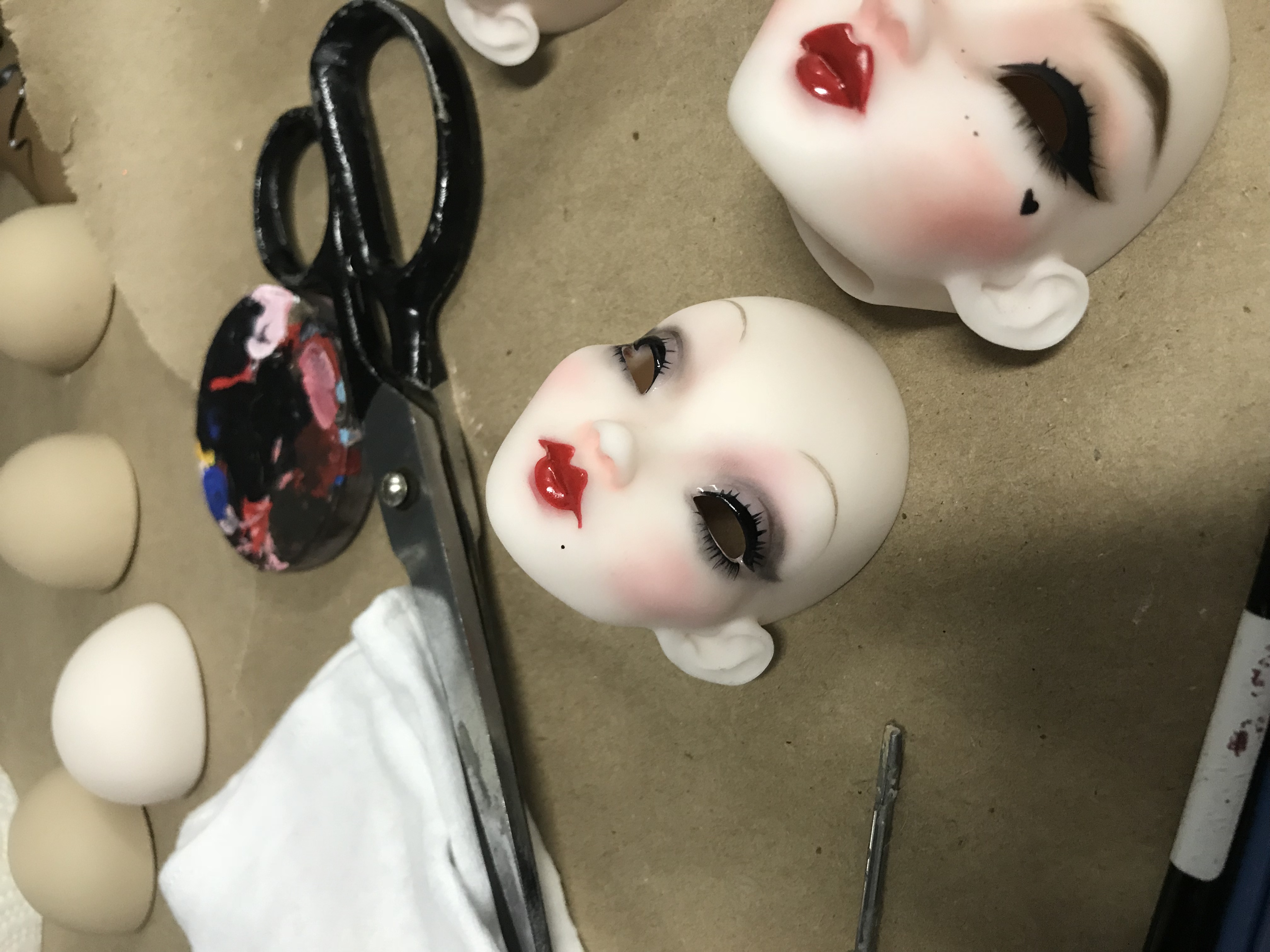 When Michael Basala sent me photos of the Pidgin Decade dolls a few months ago, I was spellbound. I had never really paid much attention to Joshua David McKenney's "brainchild" before, but suddenly I became obsessed with having one for myself. I did my typical web search and found McKenney's
Pidgin Doll website
and discovered that I could order a custom Pidgin creation; my brain hummed with the possibilities. Looking back again at his Decade Dolls, I decided I wanted a 1930's homage to platinum bombshell Jean Harlow.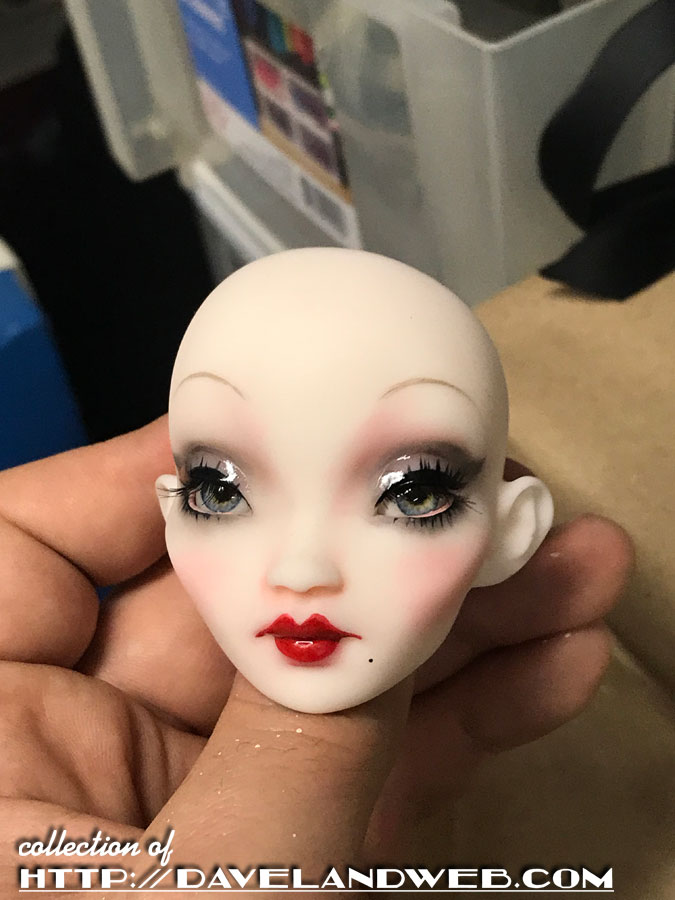 Joshua was kind enough to send photos of "Jean" as she progressed, as you can see from the first three shots of this post.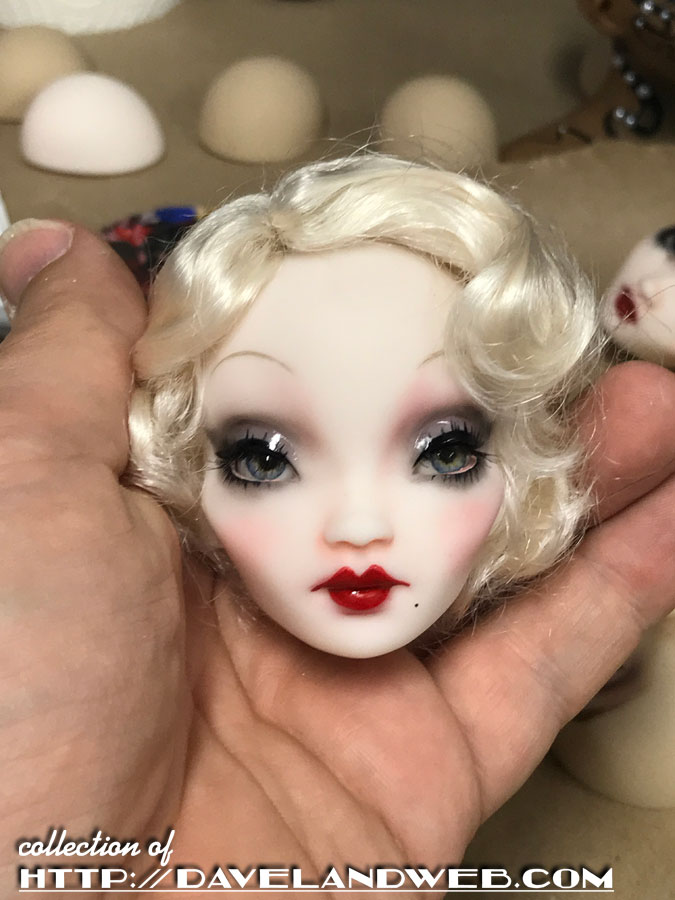 When I received her, I gave her a beautiful marcel wig from
Facets Boutique
. It was a perfect match!
The gown David had made for "Jean" was based on one that Harlow wore in "Dinner at Eight." He did a superb job!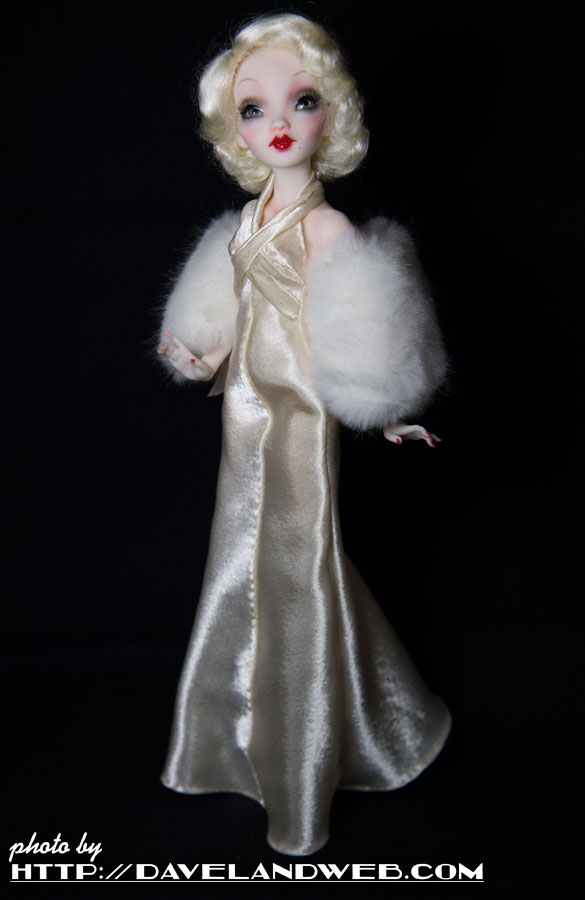 Throughout the entire process, David was excellent to work with; he took my suggestions very well and communicated with me along the way. If you want a Pidgin doll for yourself, I recommend you do so!
Here's a video David created for me just before "Jean" was shipped to me:
See more Gene Marshall Jamieshow photos at my website.