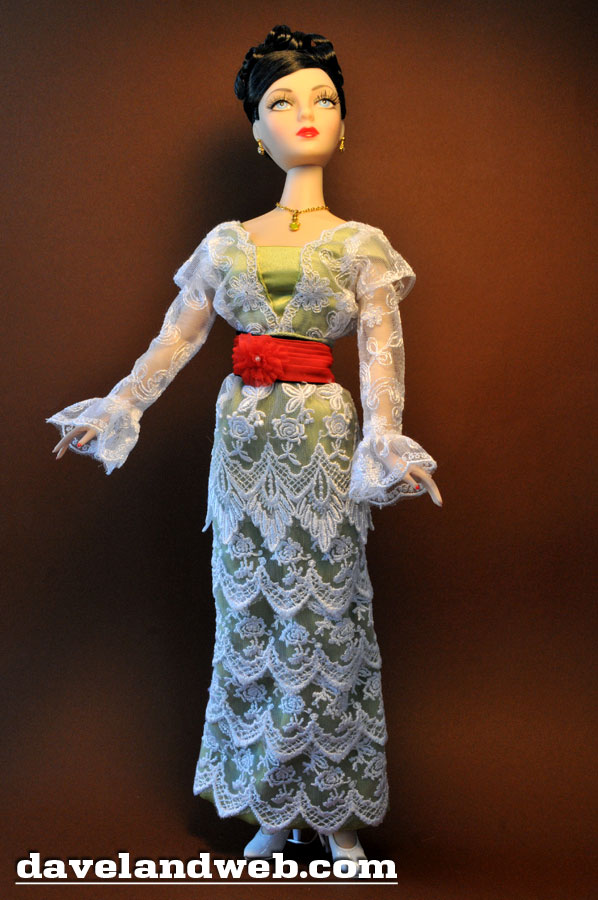 This Franklin Mint Titanic outfit is known as the Tea Dress ensemble, because it is based on the outfit that Rose wore when having tea.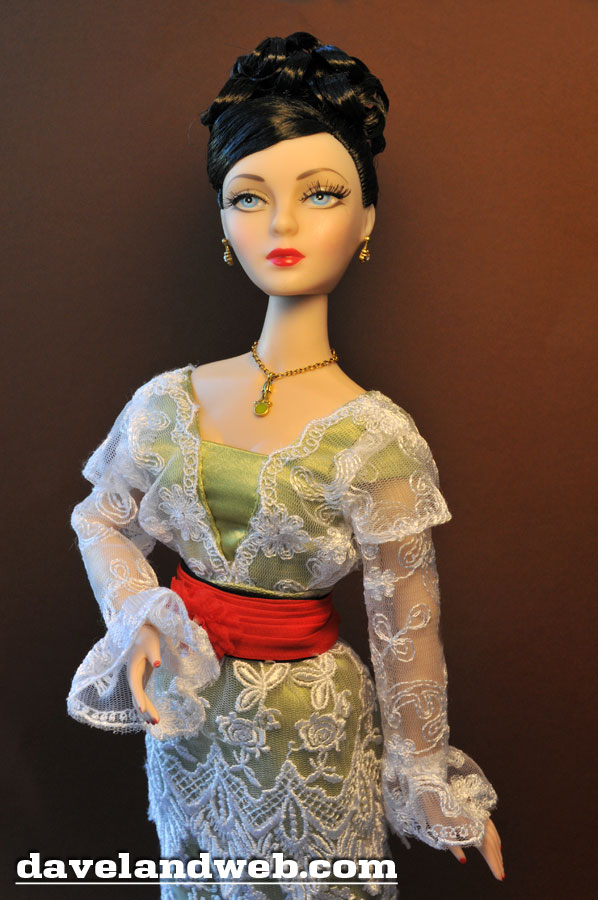 Besides the beauty of this outfit and the delicate lace, once again, the Mint did a superb job with the jewelry.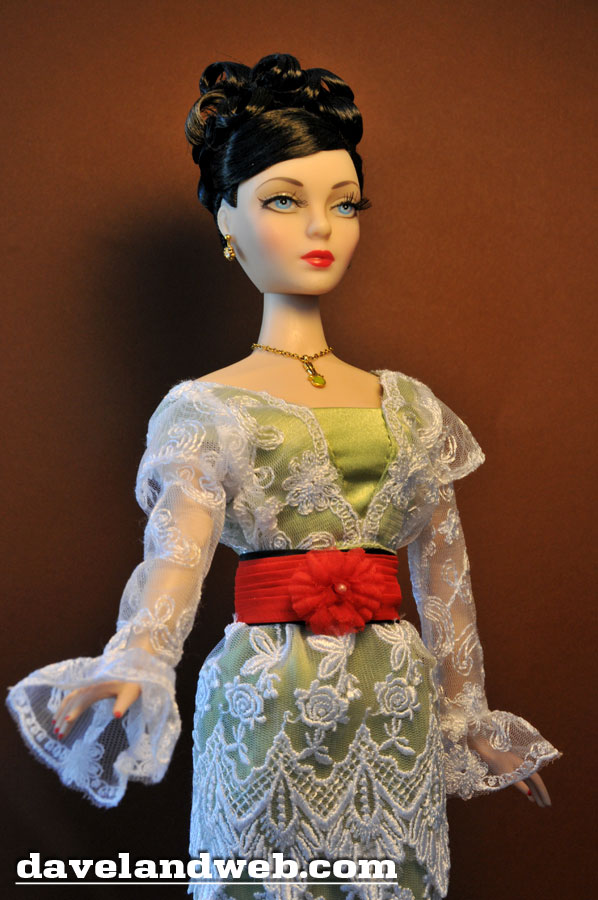 Gene Marshall, with gorgeous up-do by Kathy Johnson, is happy to model this Edwardian outfit.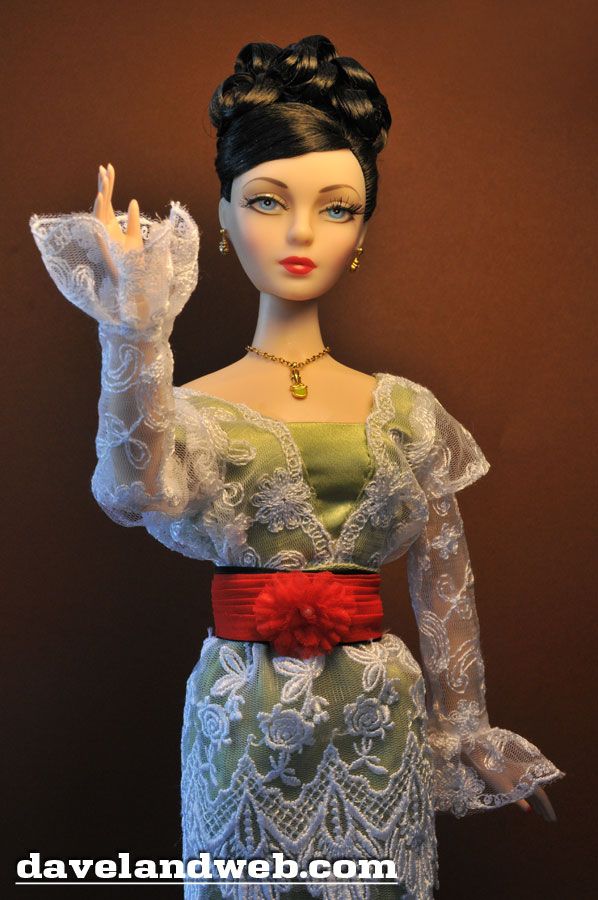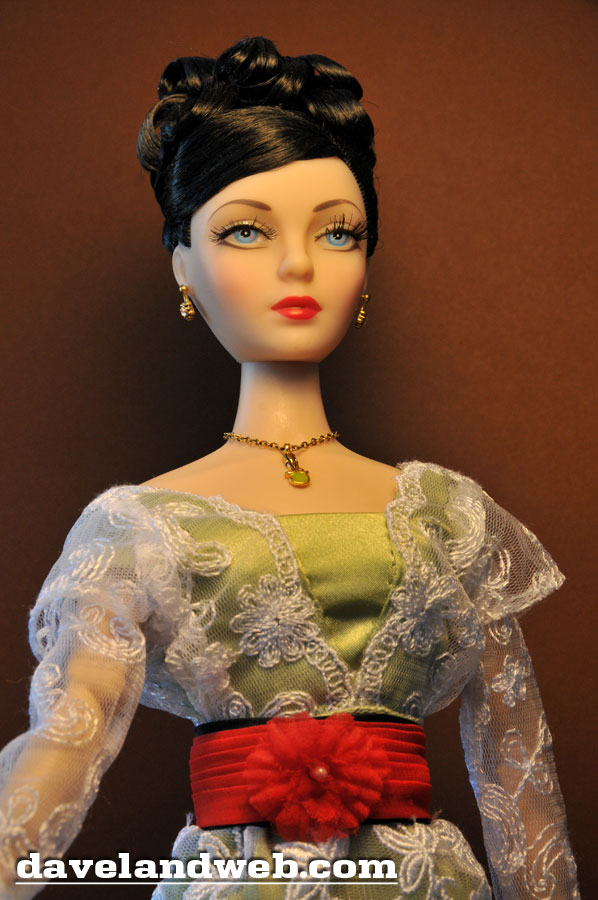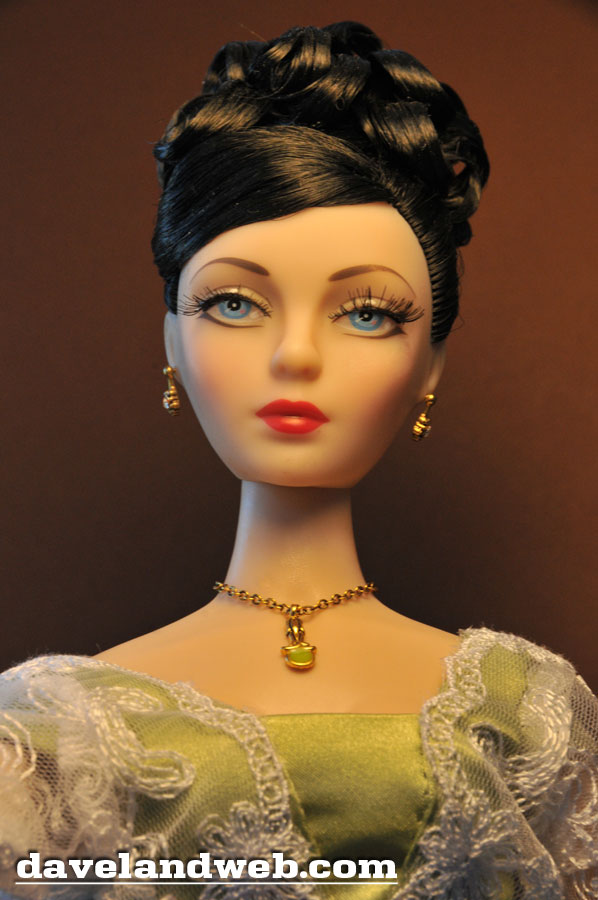 See more Gene Marshall Titanic photos on my
Gene Marshall web page.