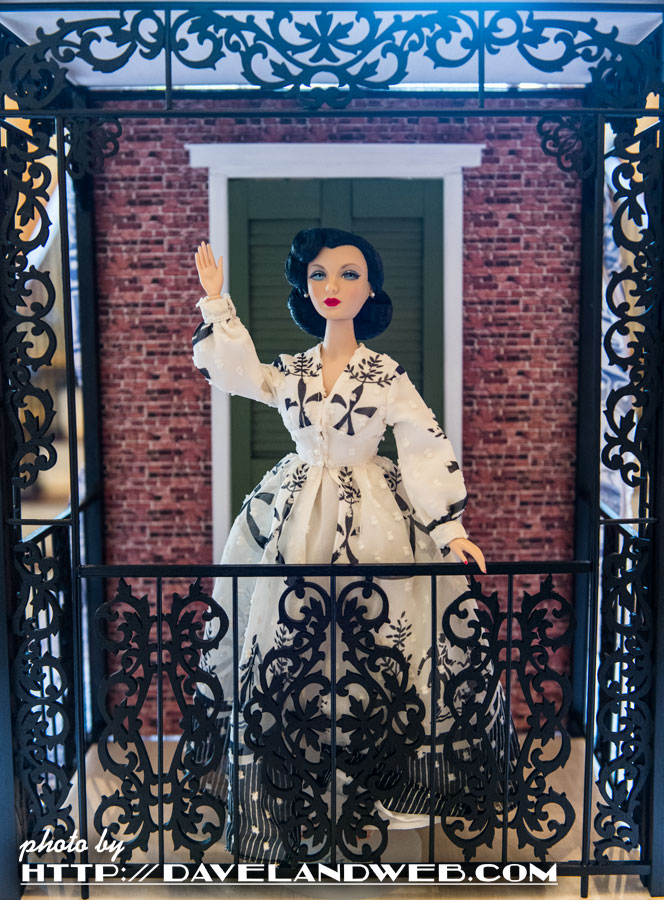 It's been so durn long since my last installment you probably forgot I had one more report to go. Better late than never? I hope so!
The Saturday Night PJ Party showcased a beautiful tribute the late Marilyn Hook. Titled "Sweet Dreams Marilyn," it also came in purple.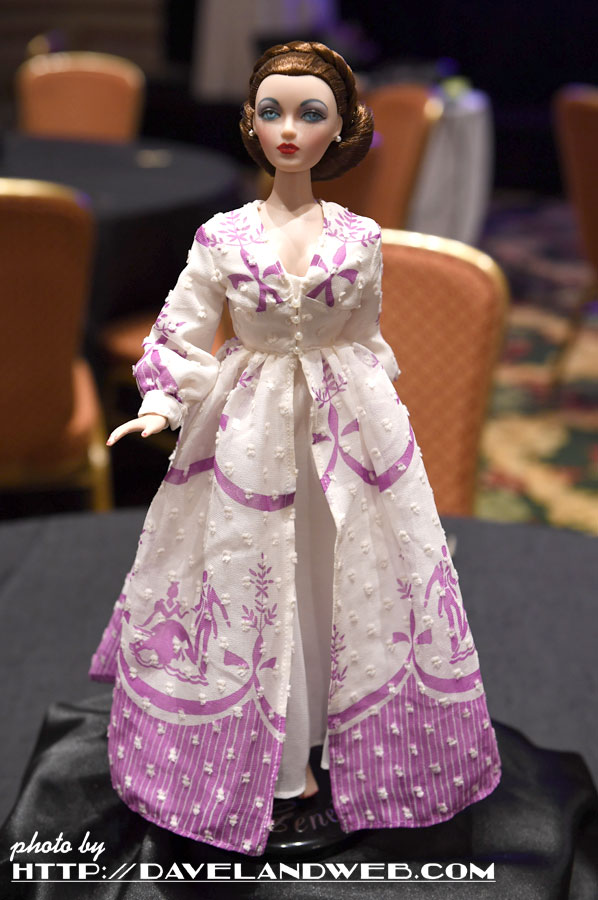 I thought it was such a beautifully vintage creation!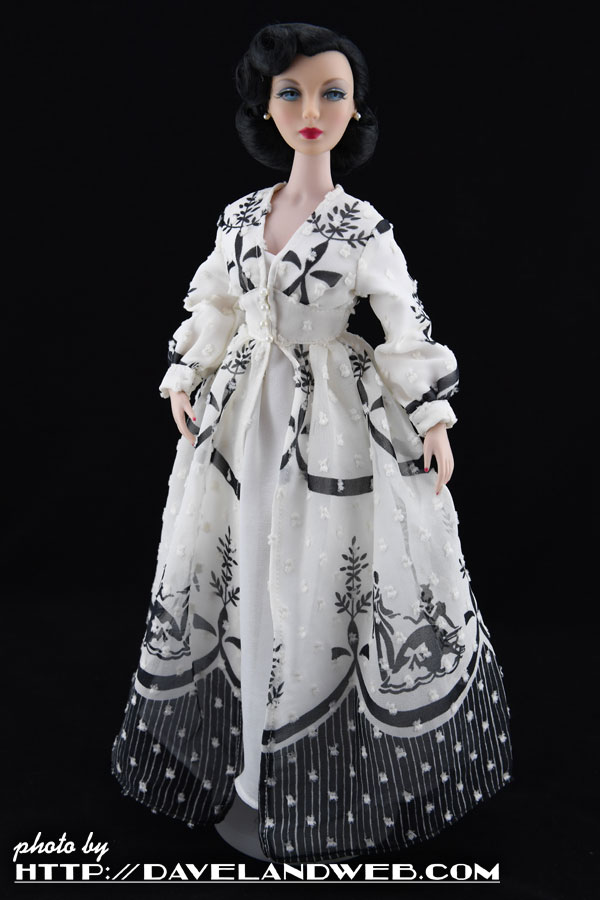 Here's the original fashion that inspired Sandra's design: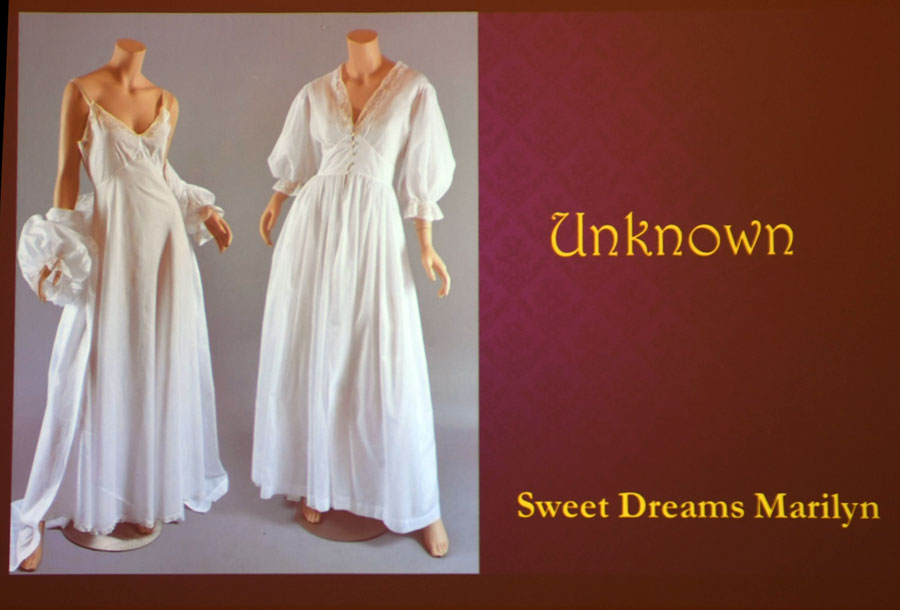 Attendees also got to see this amazing OOAK outfit by Michael Basala titled Sazerac: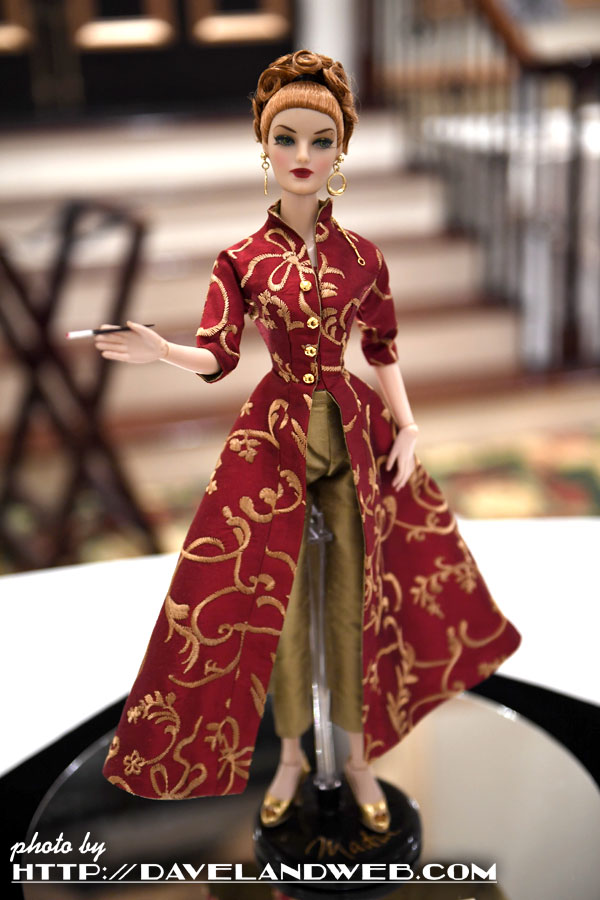 Helen Hall won the doubloon collecting game and was crowned Queen of the Mardi Gras; her prize was Sazerac. I admit I was a little jealous; I should have worked harder at collecting doubloons!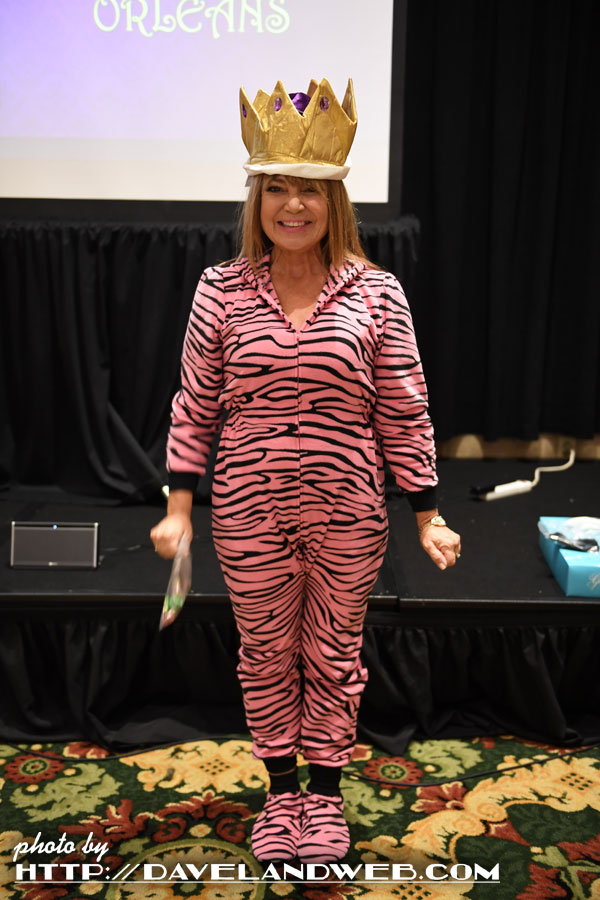 You could tell that the contests were Michael's favorite part of the weekend. He made each one so much fun.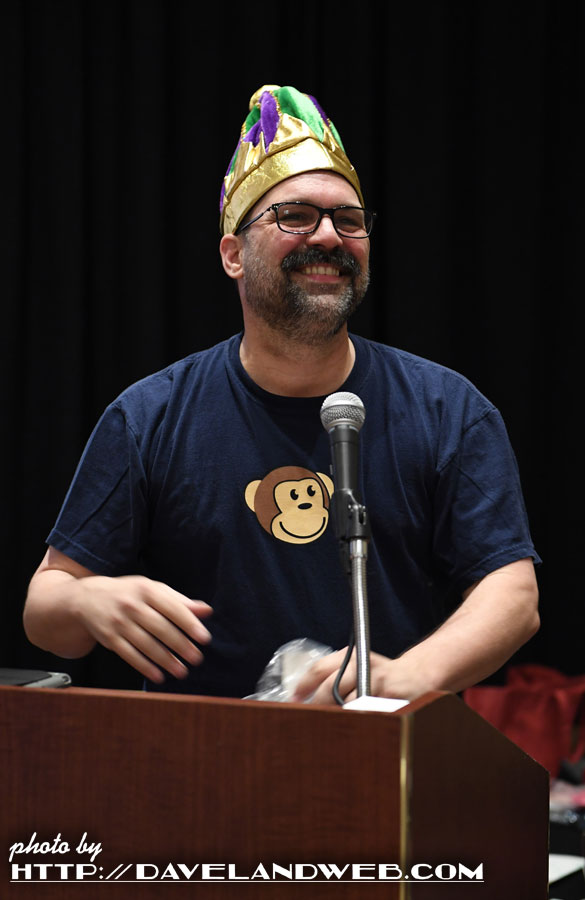 Larry Pemble, Susan Fowler, and Judy Richardson were the finalists in the PJ contest: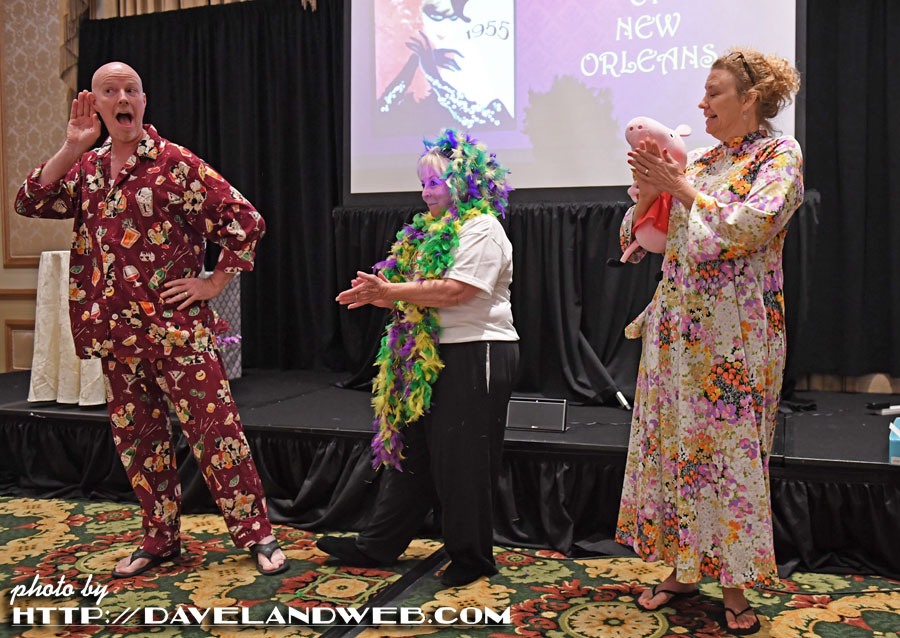 Judy took home top honors: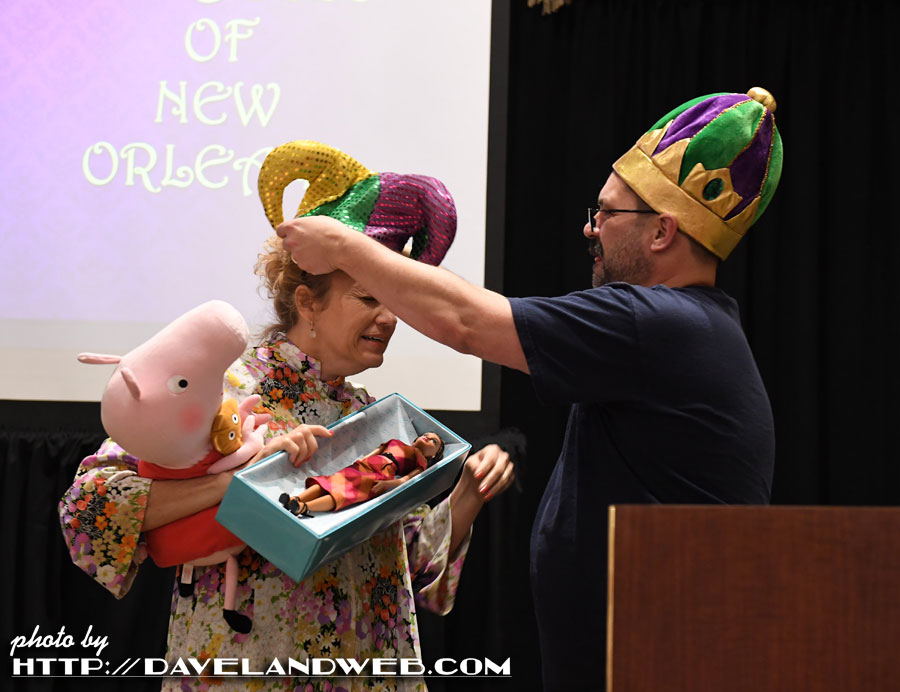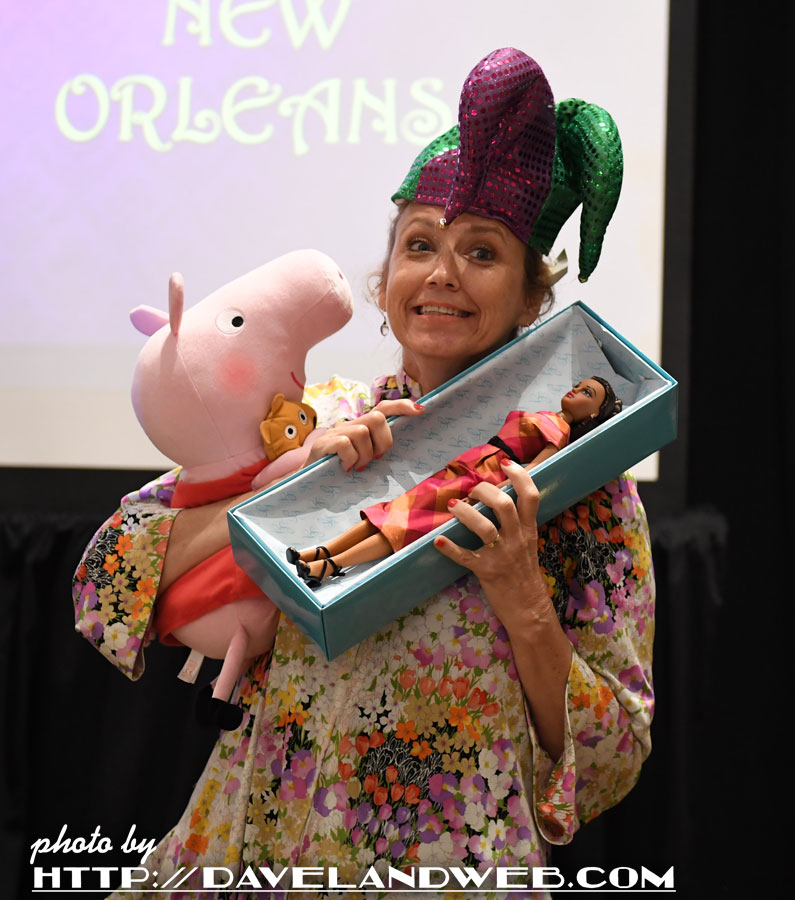 The next morning, Garden Party Farewell Breakfast attendees were greeted by the centerpiece Camellia Pink: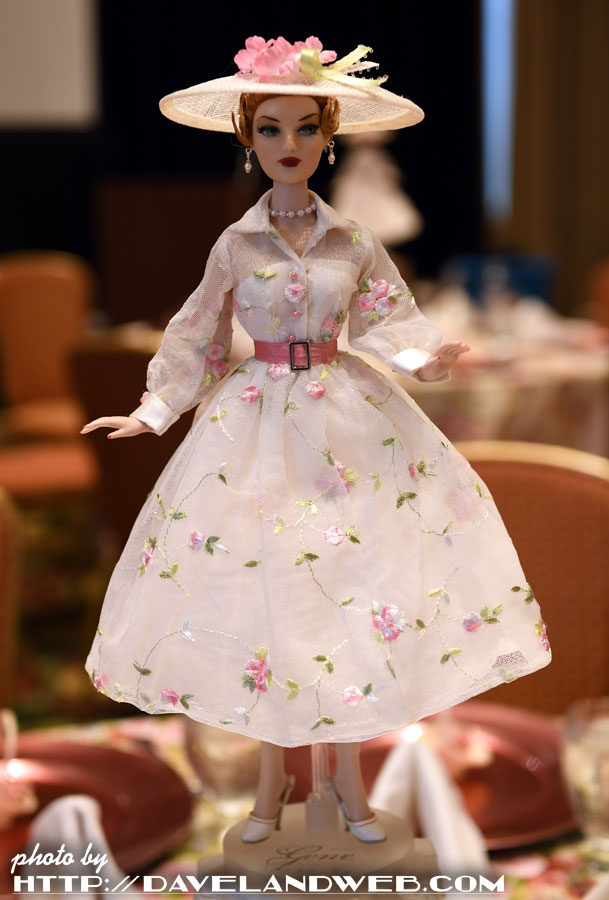 A beautiful miniature basket of pink roses was given to all: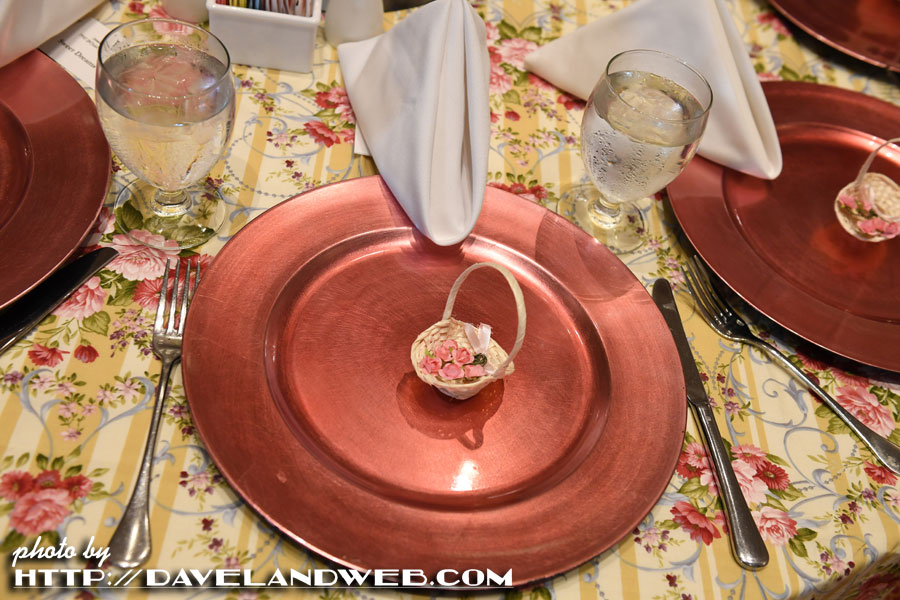 Michael unveiled the attendee gift outfit, Fleurty Girl: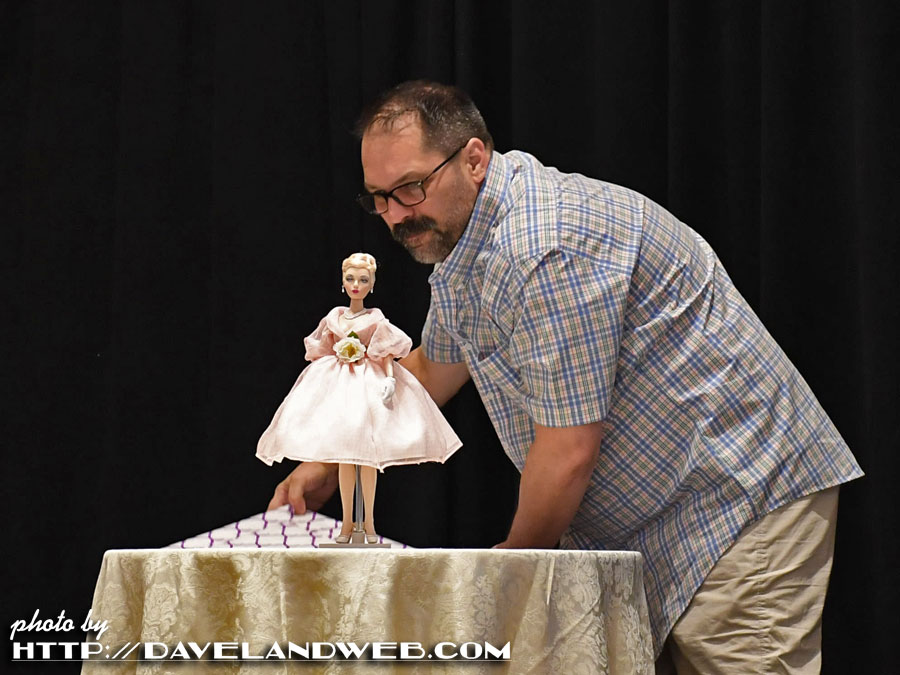 A slide show of inspirations revealed that the intricate outfit Vivien: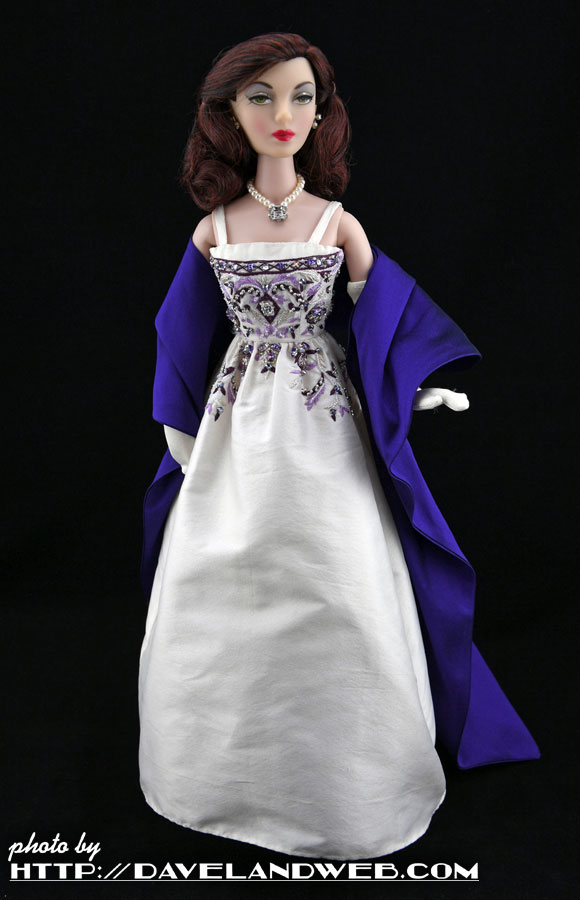 ...was inspired by this gown that actress Vivien Leigh wore to the re-premiere of "Gone with the Wind" in 1964: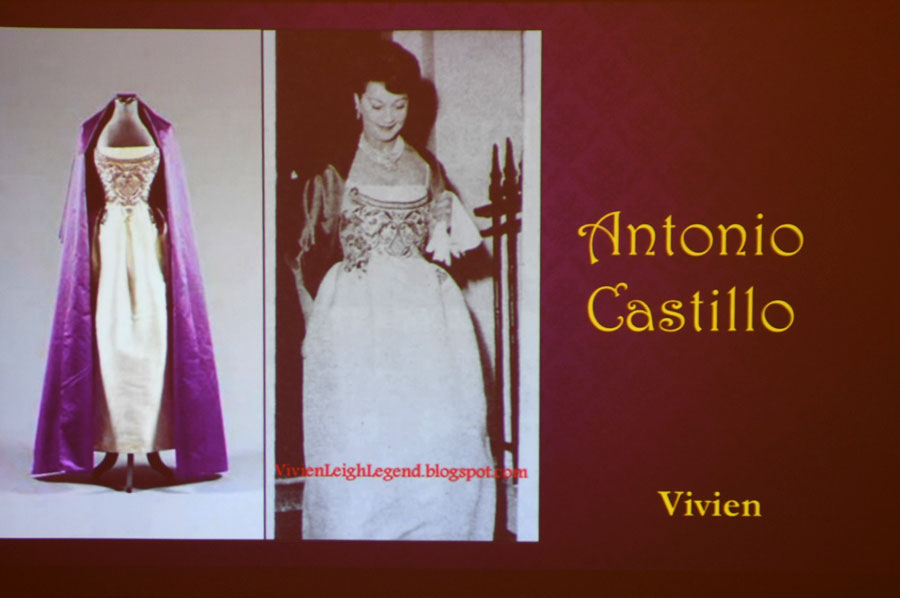 The last photo shows the crew that worked tirelessly behind-the-scenes to make this convention a smashing success that people are still talking about today. From left to right: Kay Stemnock, Sandra Stilwell, Helen Hall, Michael Basala, Sherlyn Lovell, Michael Zepada, and Florie Hirsch. They were all amazing and deserve a HUGE round of applause. Many thanks to them for making my first Sandra Stilwell Experience so memorable!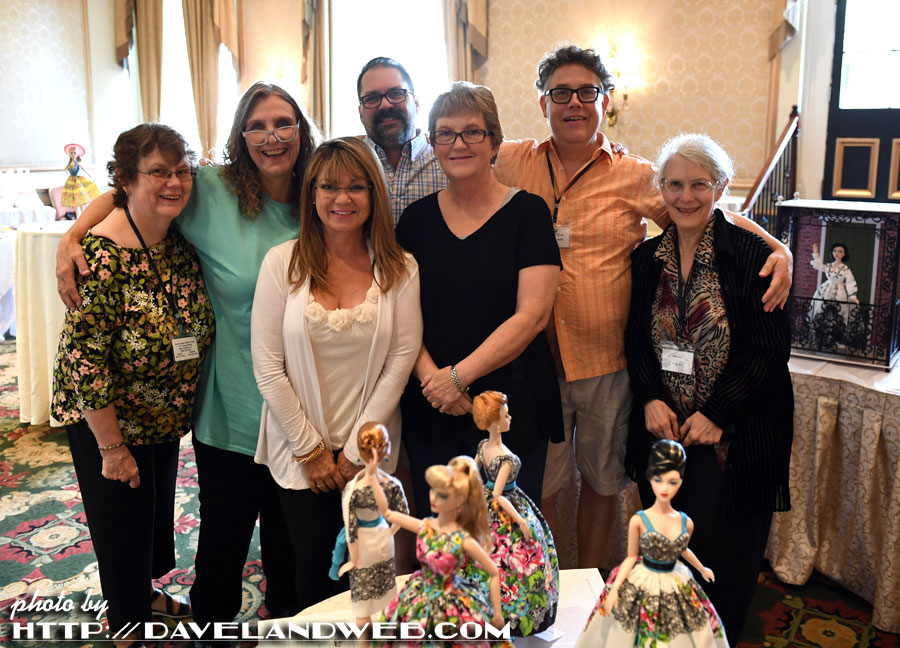 See more Sandra Stillwell Belle of New Orleans Convention photos at my website.