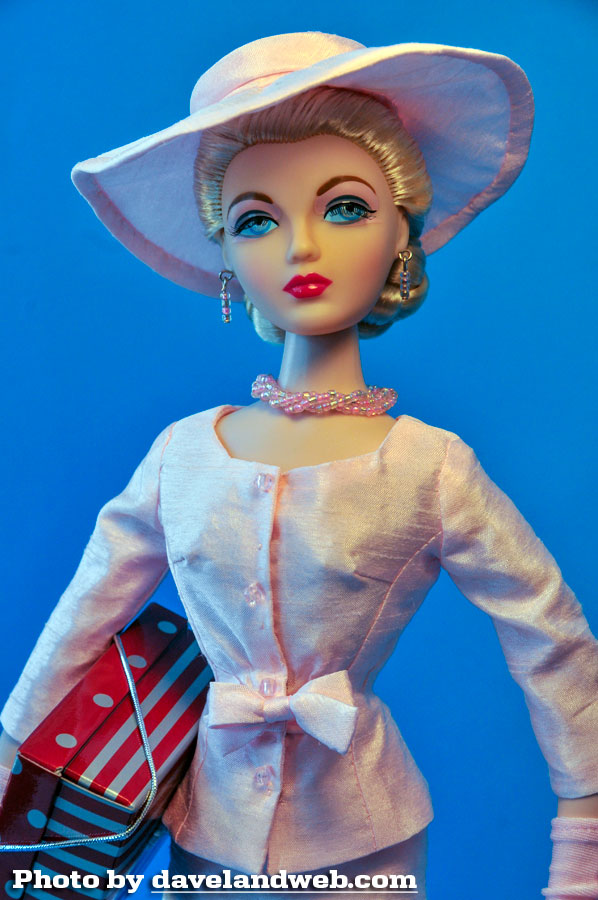 Released in 2005 at the Modern Doll Collectors Convention held in Anaheim, California, October 20-22, the story behind this Gene Marshall doll was that she was visiting Disneyland in 1961. The limited edition of 150 was something that I really wanted for my collection, mainly because of the backstory. The doll (shown in photo #1) was auctioned off, but the outfit and accessories stayed. I wasn't crazy about the paint job. The dark eyebrows just seemed a bit severe. For this post, Derby Dreams (overwhelmingly the polled favorite on
Studio Commissary
) stands in for the original doll. Gene begins her 1961 trip to Anaheim by lounging at the Disneyland Hotel pool in an outfit created by Diane Wagner: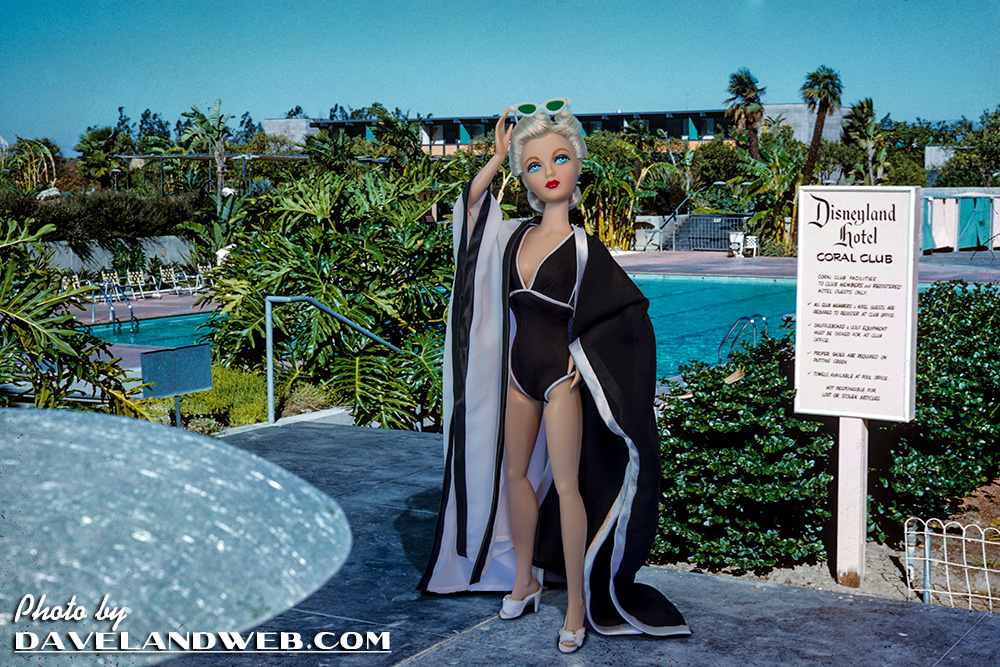 What follows has been adapted from the original story card to accompany these vintage Disneyland photos:
What luck! Gene was one of the fortunate VIPs to receive a Gold Pass to Disneyland for 1961!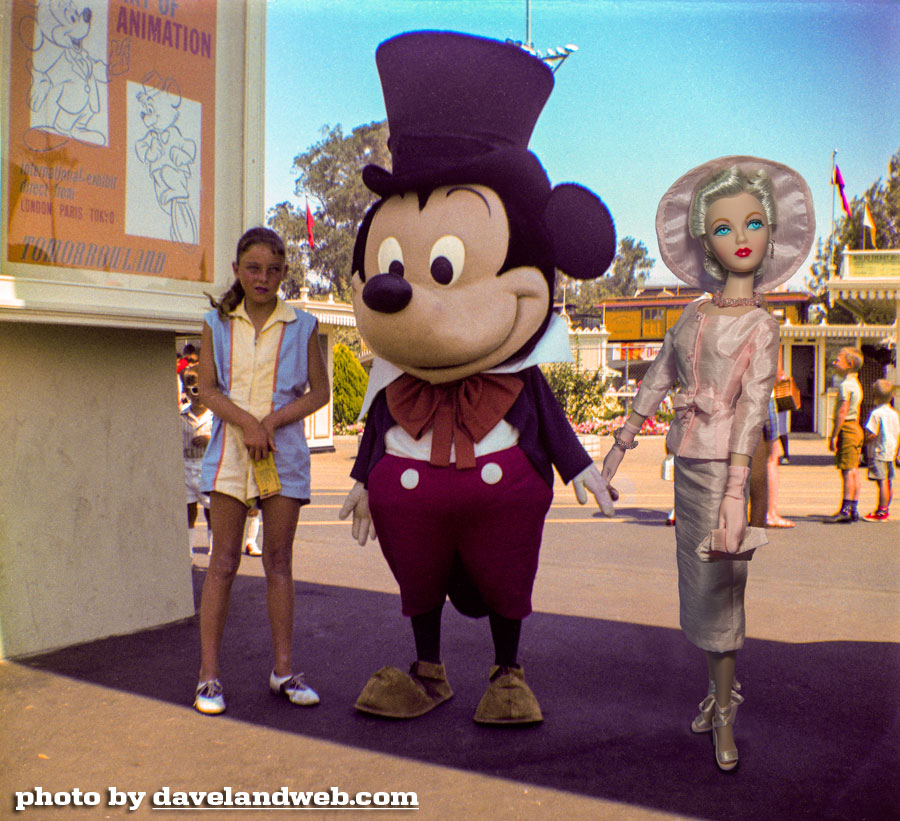 She'd been a Disney fan since she got her first Snow White doll when she was about 15 (and the whole set of seven little Dwarfs — 11-inch stuffed dolls with painted faces and velvet costumes.) How fortunate to run into Mickey Mouse himself at the gate!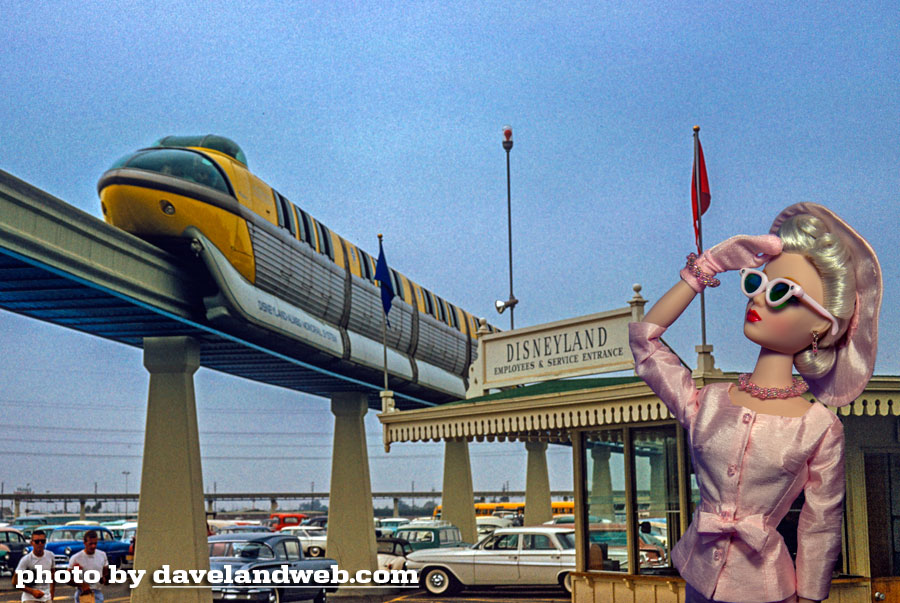 So, with her Gold Pass and friend and co-worker Madra Lord in tow (who graciously shot all of these photos), Gene hit the park!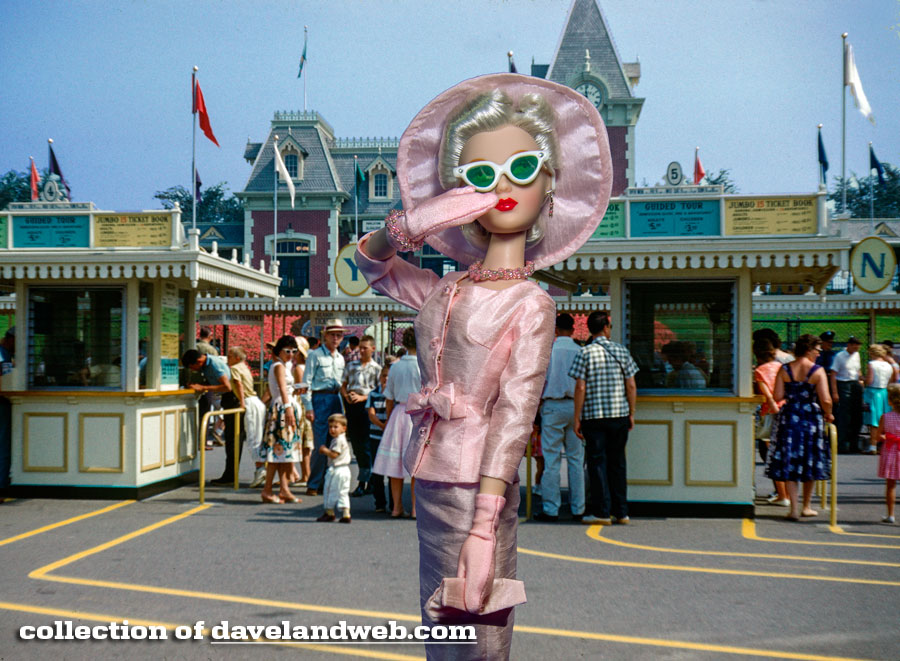 The obligatory shot with the Sleeping Beauty Castle in the background: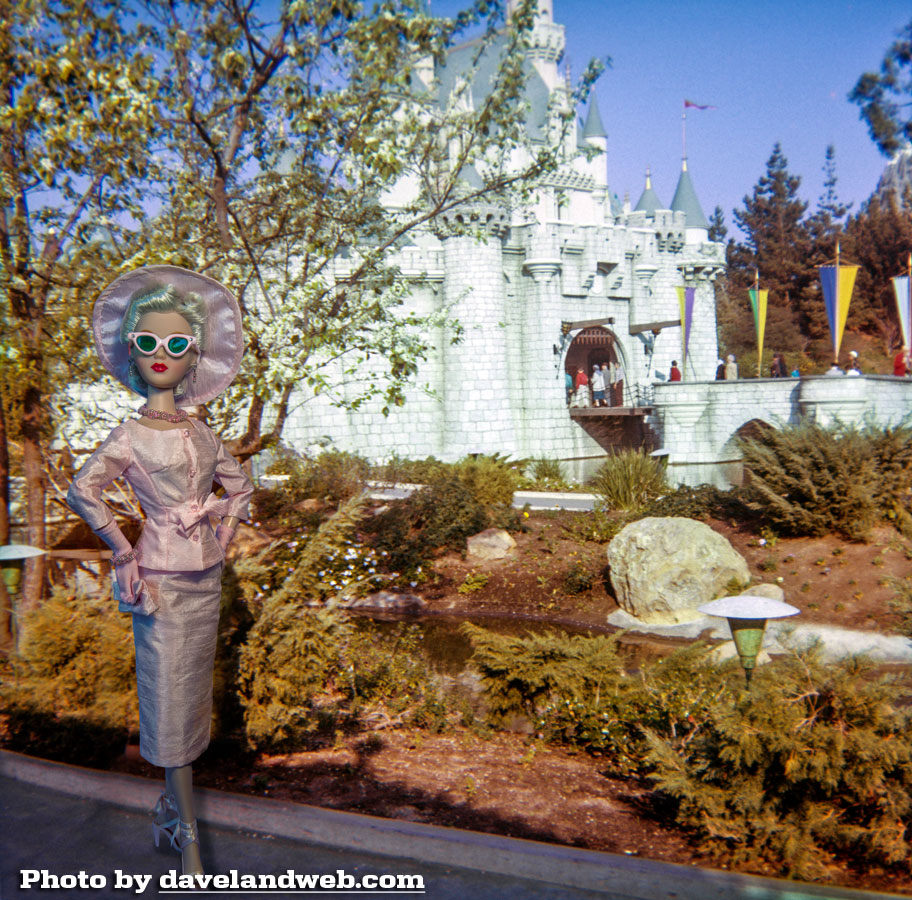 exploring the newly opened Snow White Grotto with its marble figures straight from Italy:




twirling in the Mad Tea Party Tea Cups (that made Madra a little queasy!):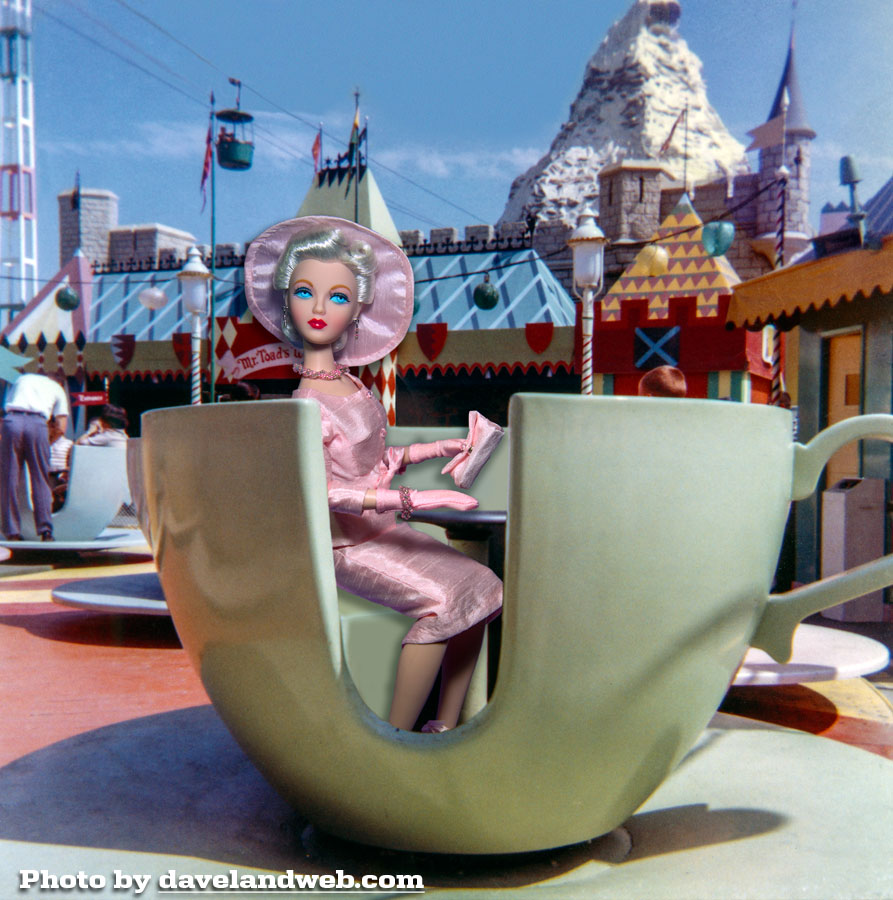 Gene and Madra enjoyed a little snack on the Chicken of the Sea Pirate Ship Restaurant in Fantasyland: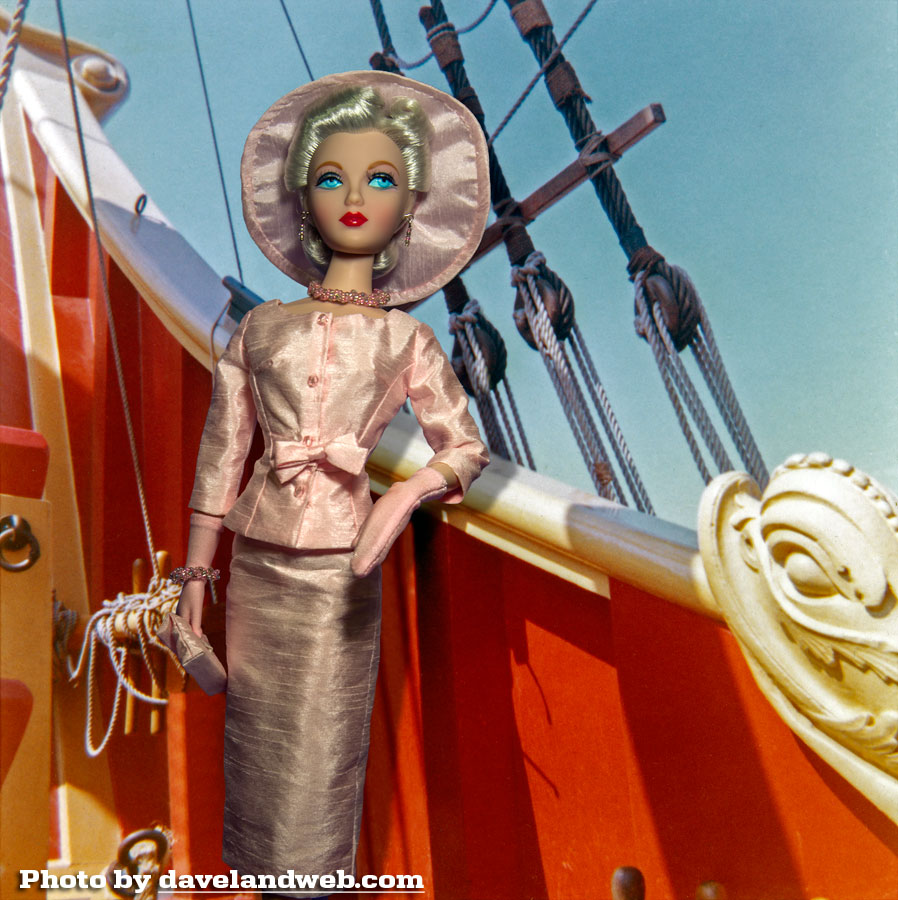 She got to pose with Peg-Leg Pete the Pirate: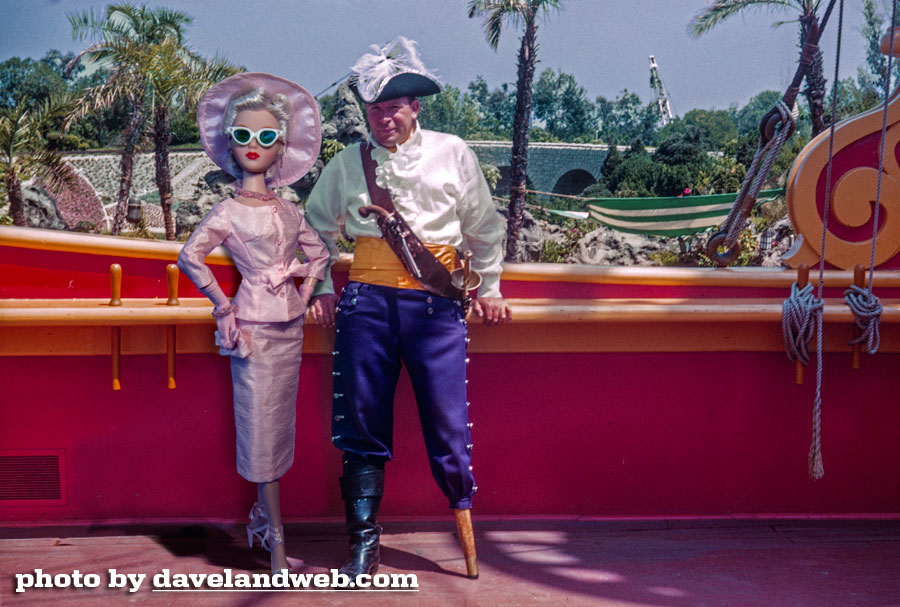 At the nearby Skull Rock Cove waterfall: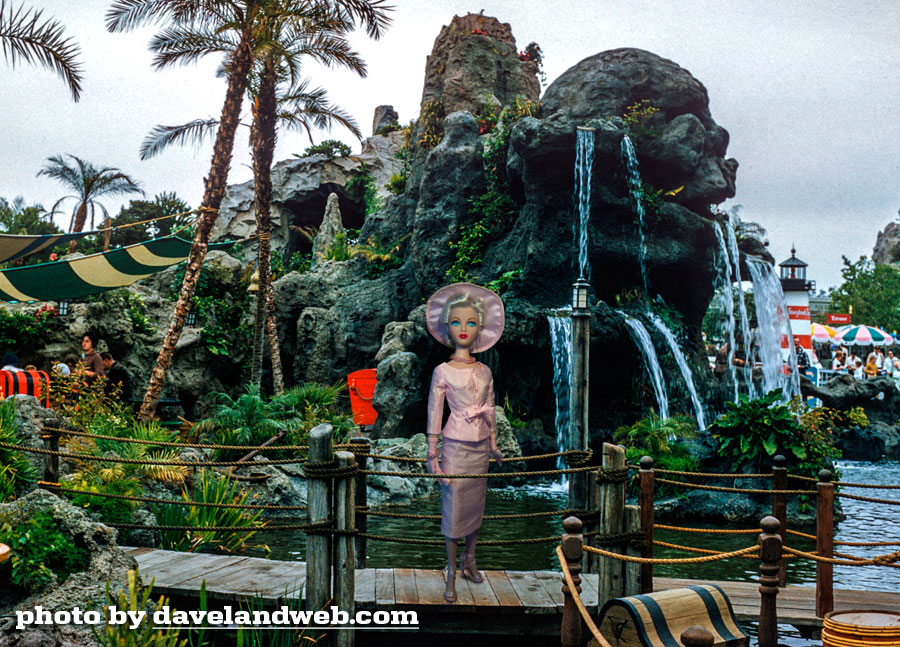 What fun she had on the Matterhorn: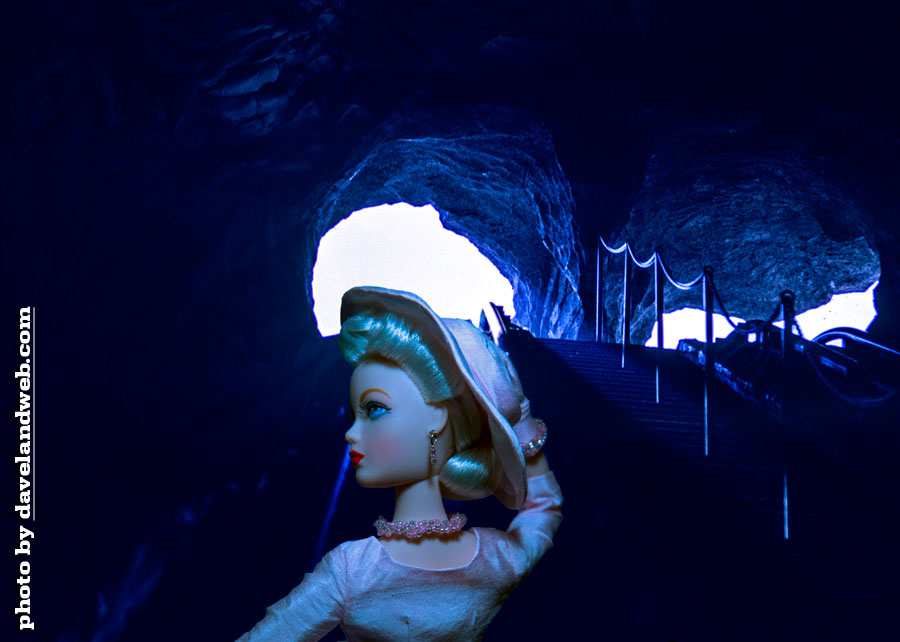 Getting ready to travel through "liquid space" on the Submarine attraction: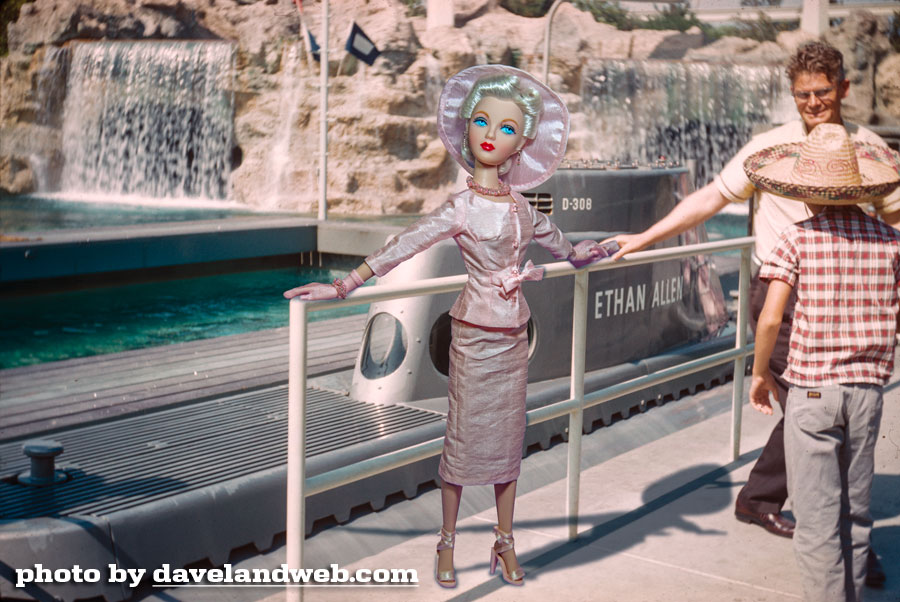 At mid-afternoon, Gene made a quick personal appearance in front of Sleeping Beauty Castle.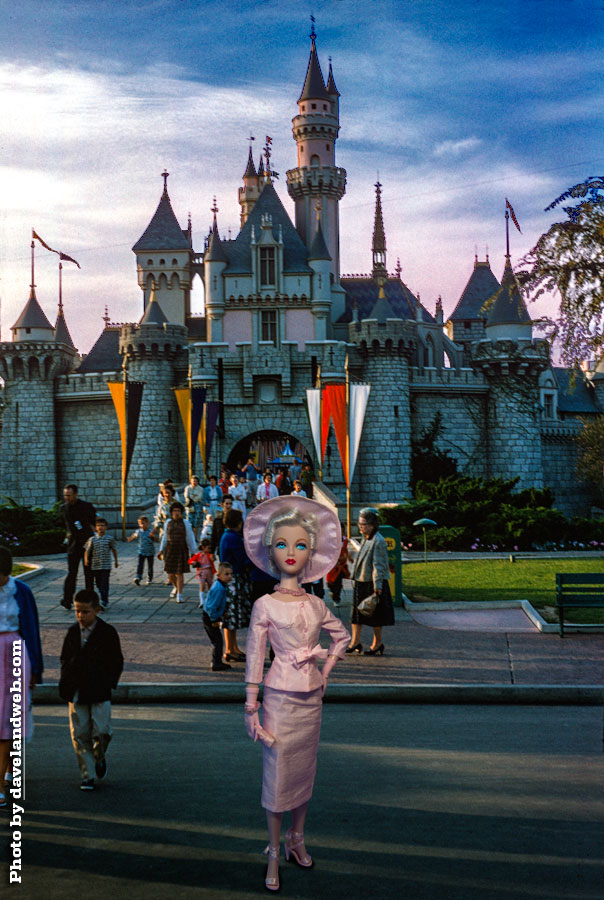 As the dusk set in and Tinker Bell made her flight from the Matterhorn to Sleeping Beauty Castle during the fireworks show, the lights flickered on across the park. Gene took time out to change into a lovely gown, befitting a fairy-tale princess. Here's the publicity shot of Gene in her outfit:




Looking magical: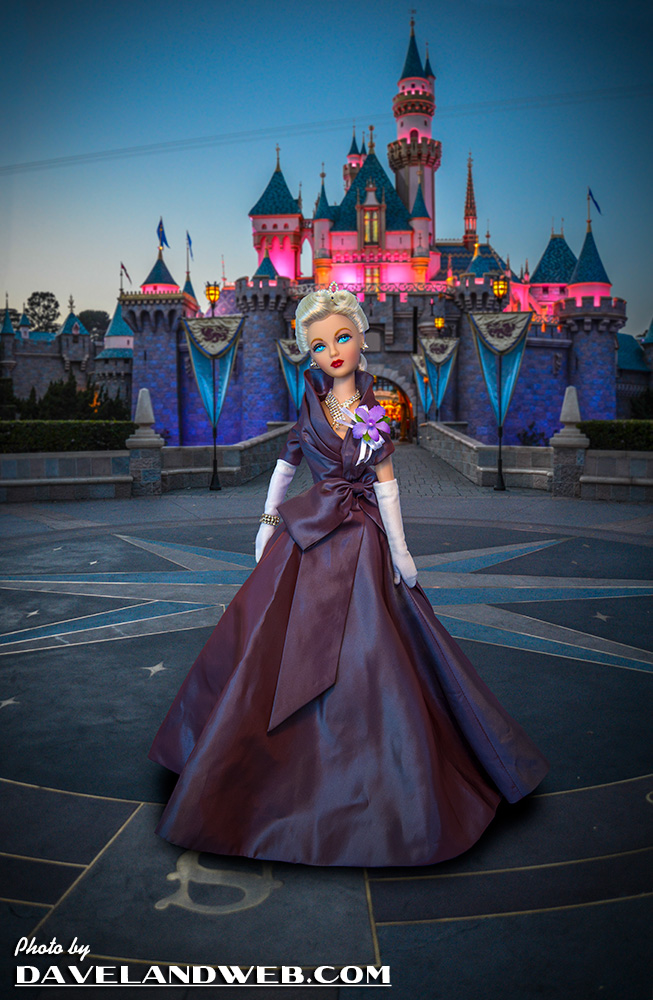 Waving to guests below from the Castle balcony: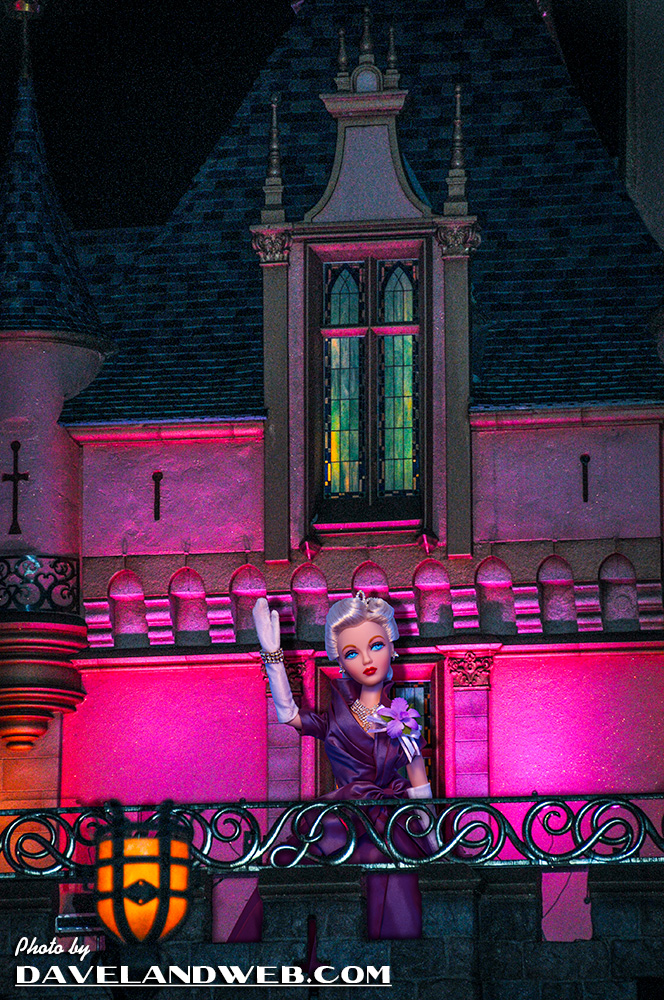 Gene gathered an exhausted Madra and started to leave. But before she could get through the gate, she got a special farewell from Mickey himself.
See more Gene Marshall Doll photos on my regular website.