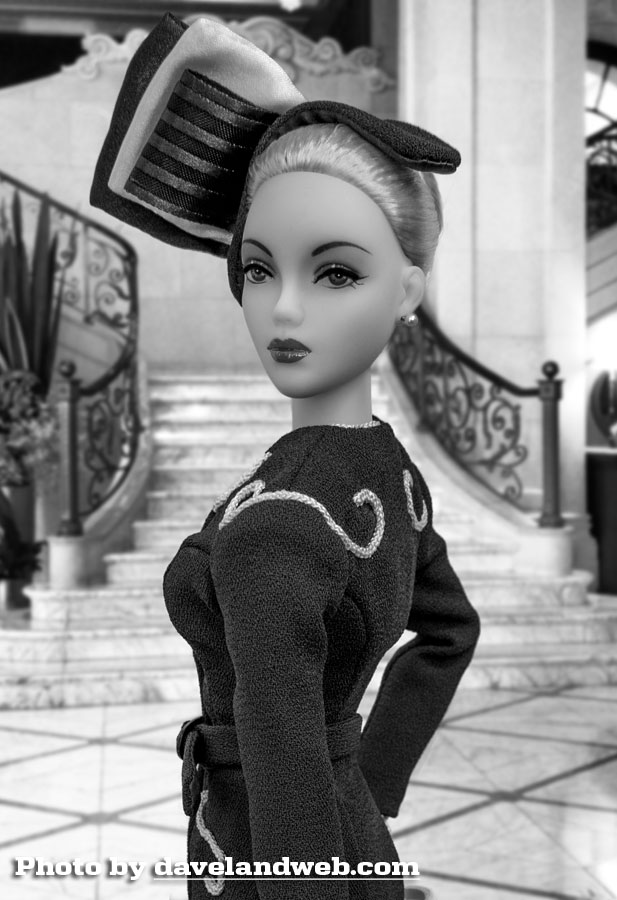 As a salute to what appears to have been a resounding success, today's post is in honor of Sandra Stillwell's latest convention, Toast of Manhattan. You must check out
her blog
to see all of the amazing photo. In the meantime, here are a few photos of Gene modeling Tea Time at the Plaza while enjoying afternoon tea at the Palm Court inside New York City's famed Plaza Hotel.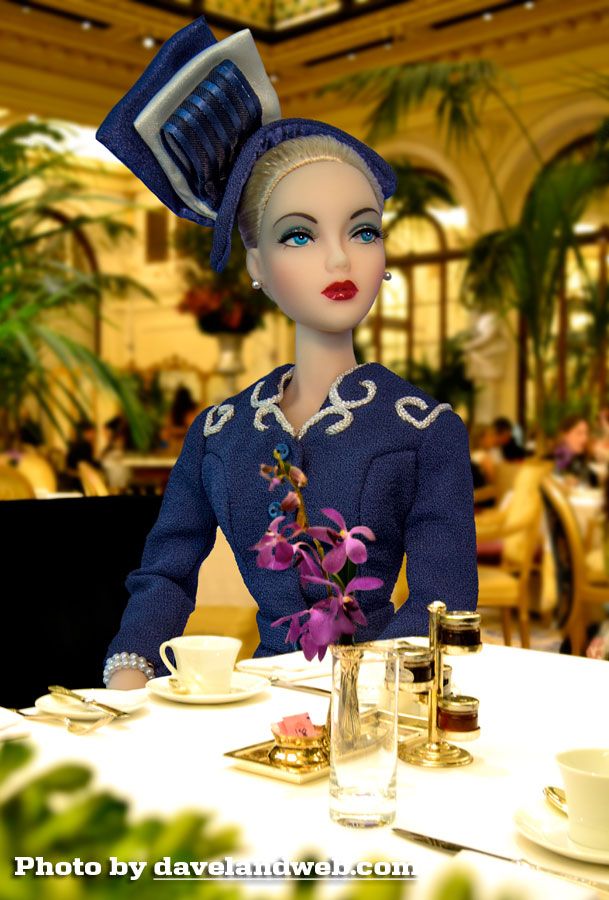 This circa 1943 outfit was designed by Lynne Day and released in 1999.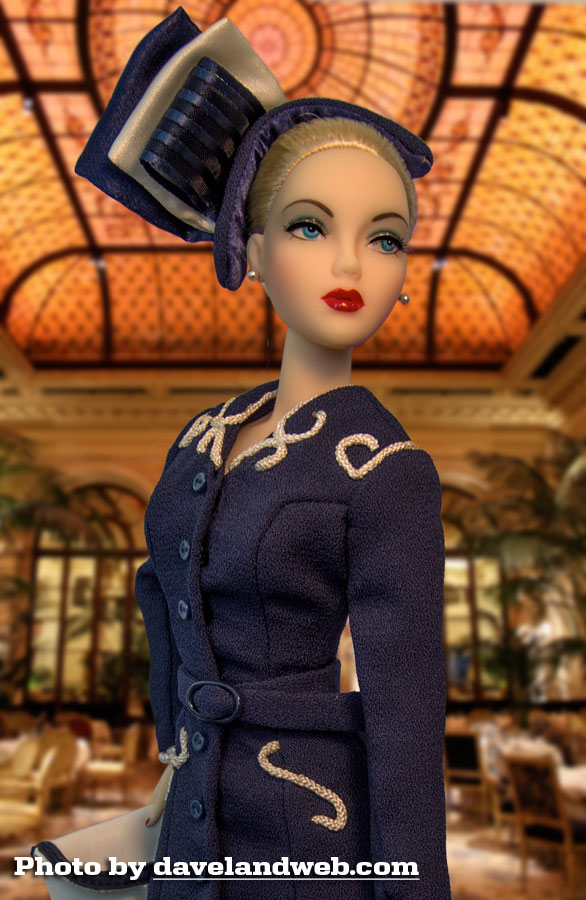 Here's my shot BEFORE I added a little Photoshop magic to transport Gene into the Plaza Hotel.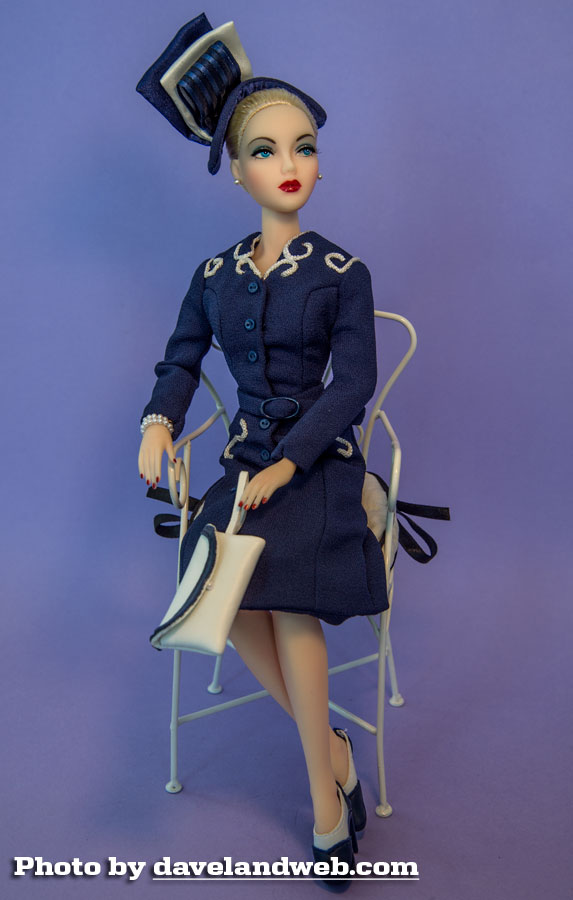 See more Gene Marshall Doll photos on my regular website.
Follow my Gene Marshall, Madra Lord, Zita Charles, Violet Waters, Trent Osborn, Poppy Parker, and other classic movie star doll updates on
Twitter
.