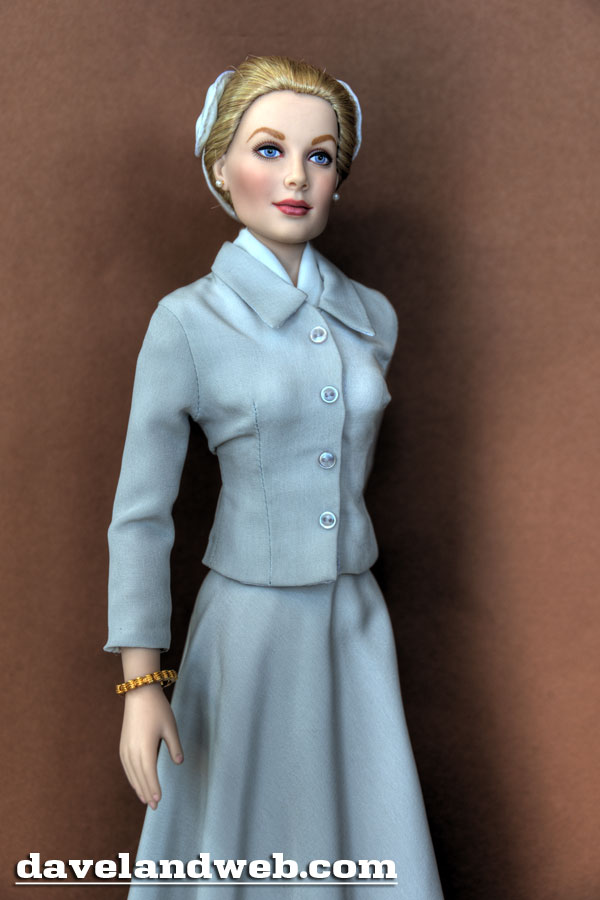 Grace Kelly was a stunning beauty who had a brief but glorious career on the silver screen, which she gave up to become the Princess of Monaco. Here is the Franklin Mint portrait doll, wearing a replica of the outfit Grace wore on her Royal Honeymoon. Warning: I retouched the eyes and also shrunk the head a bit to make this doll look more realistic.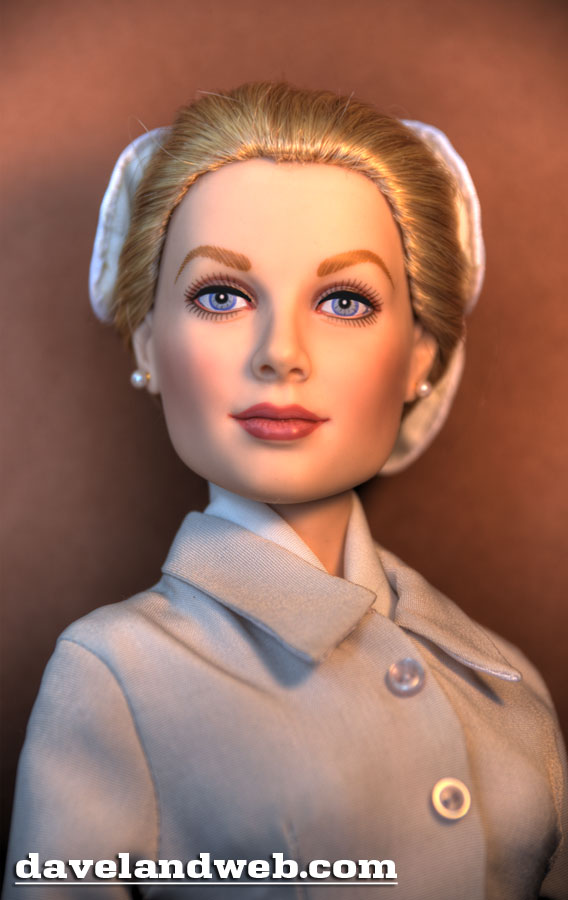 See more Grace Kelly portrait doll photos on my
Grace Kelly doll web page.