At the 2017 Sandra Stillwell Eternal Style Convention in Richmond, I was able to see the Yves Saint Laurent exhibit at the VFMA (Virginia Museum of Fine Arts). Called "The Perfection of Style," it was my first real introduction to the famed designer's work. This post focuses on the dress called "L'Eléphant Blanc," which he created in 1958.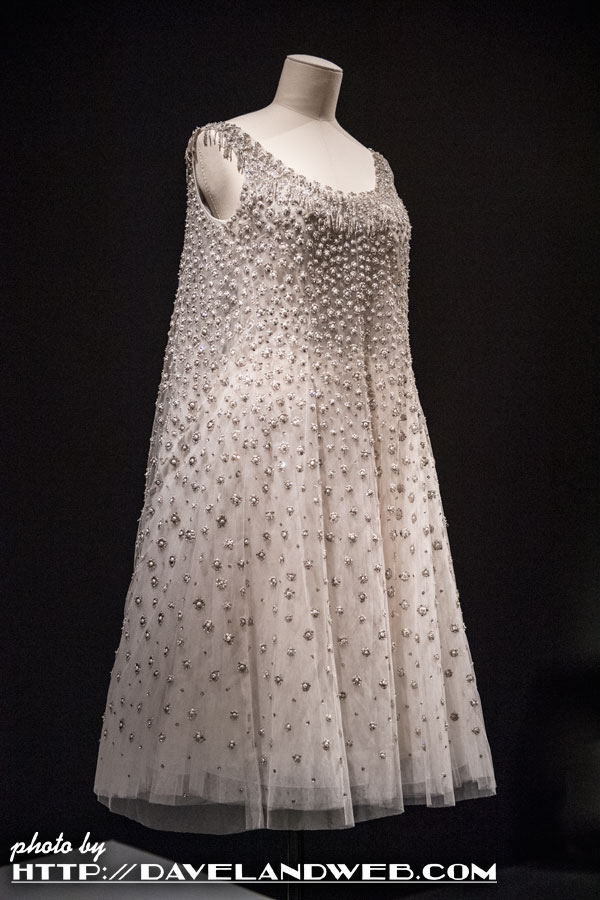 Here is the description from the catalog when it was on exhibition at The Met in New York:
Creating the trapeze silhouette for Dior, Saint Laurent has a rigid understructure veiled under a fly-away cage. A boned corset anchors the dress but allows the delusion of a free swinging cone. Seeking a shape for independence, though still tethered, the "Eléphant Blanc" dress also employs a shimmering embroidery on net that requires a finishing flourish to the thread work on a transparent surface. Thus, in both surface decoration and in structure, Saint Laurent gained the effect of ethereal, bouyant freedom while retaining the structure of the couture. From the earliest works at the house of Dior through the designer's accomplishments in his own house, Saint Laurent has practiced and perfected this modernist wielding of couture construction and proficiency to seem wholly unfettered. Manufacturer: Rébè. Date: spring/summer 1958. Culture: French Medium: silk, metallic thread, glass, plastic.
In short, it was nothing short of an architectural masterpiece in addition to being a groundbreaking piece of fashion.
Sandra Stillwell took on the daunting challenge of recreating this piece in miniature, despite the many challenges, such as the intricate beading. Here's the promotional photo I took for Sandra at the convention: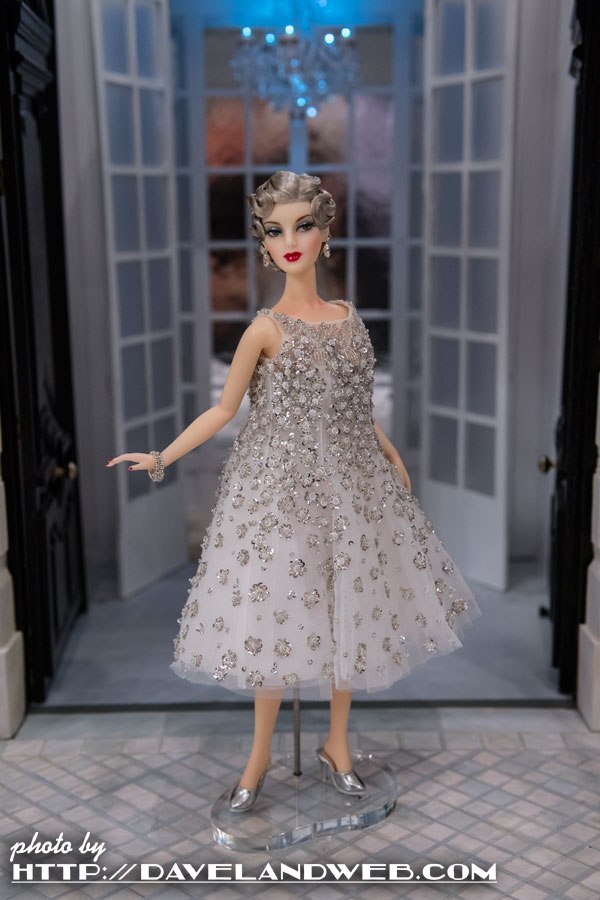 What she had her "elves" put together is definitely a miracle in miniature.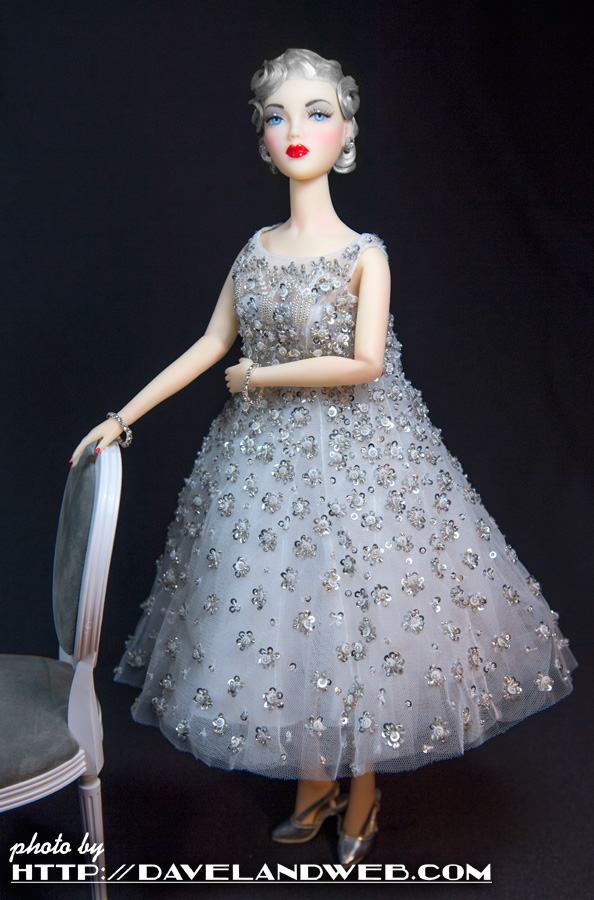 One of the most difficult things about creating miniature is getting the fashion to hang properly without looking too bulky. This one does as well as can be expected, considering the amount of layers (there is an undergarment) and of course the lining.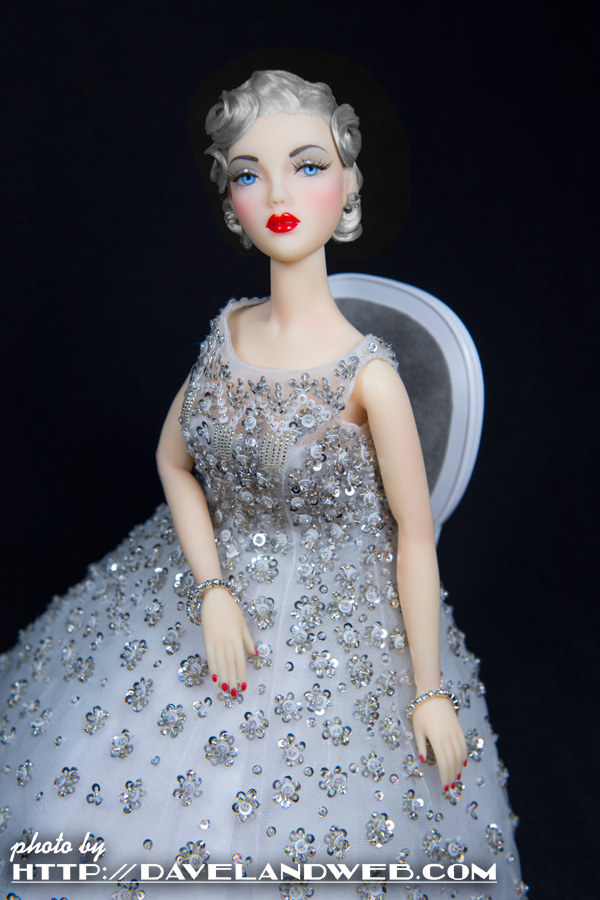 The wig that was sold to go with Trapeze (Sandra's title for the dress) was the perfect choice, beautifully executed by the famed doll wigmaker Ilaria Mazzoni.
See more Sandra Stillwell doll fashion photos at
my website.