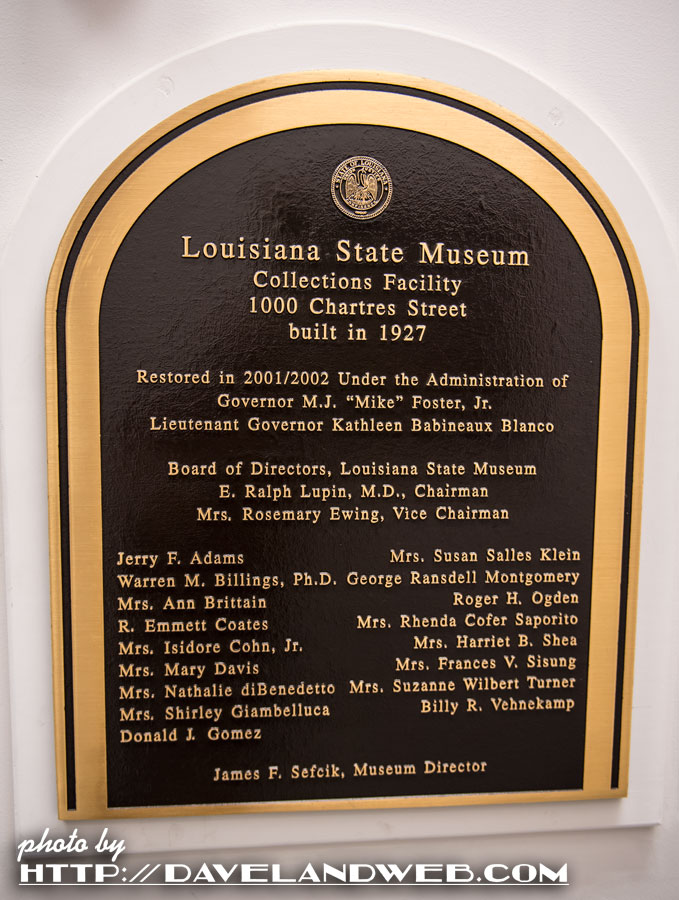 In 2016, I attended my first Sandra Stillwell Convention which was held in New Orleans. One of the highlights was getting an inside peak at the Louisiana State Museum Archives. We were able to see a Ball dress from 1955, designed by James Galanos, who was known for designing clothing for America's social elite, including Nancy Reagan, Marilyn Monroe, and Elizabeth Taylor. From the exhibition catalog:
Silk faille with woven stripe. While the eye is immediately engaged by the flamboyantly striped, especially woven fabric of the skirt, in typical GALANOS fashion, the focus is quickly shifted to the beautifully cut and fitted bodice. Back and shoulders bared by the halter neckline with its faux surplice front closure, the woman emerges from the gorgeous billow of skirt like the figurehead of a sailing ship. The gloves were made to be sold with the dress.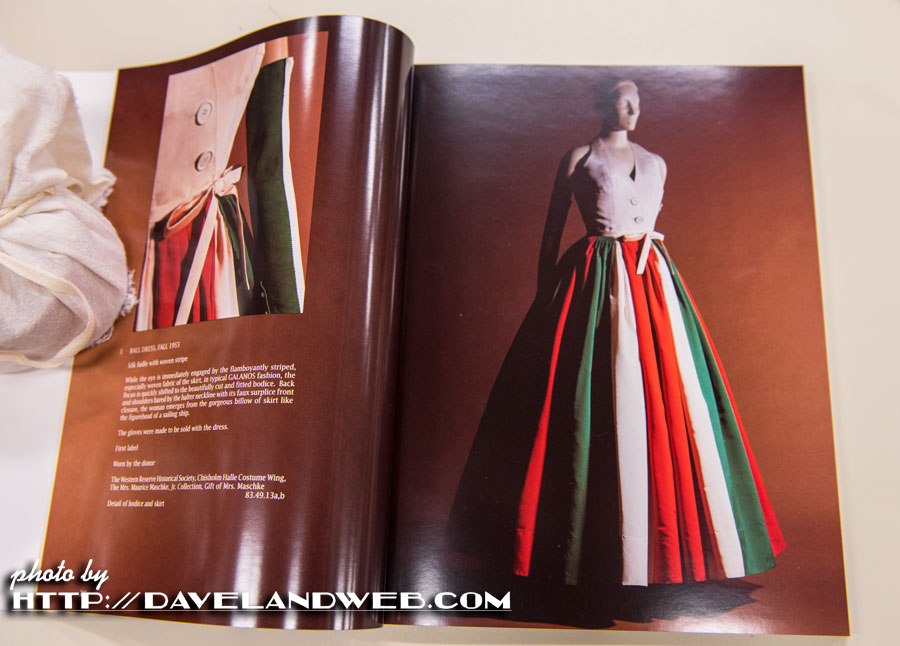 The dress itself, all these years later: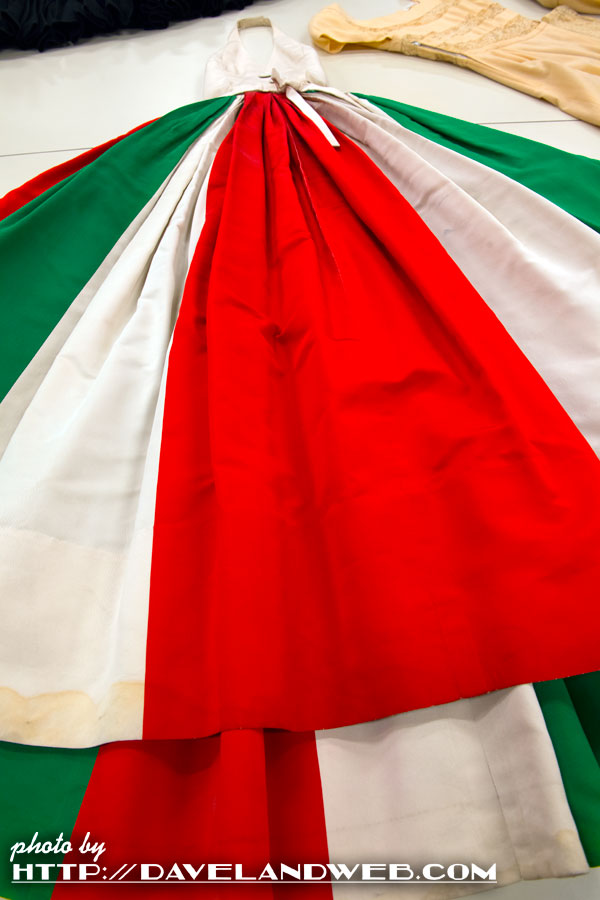 Like the rest of us, it has some age spots: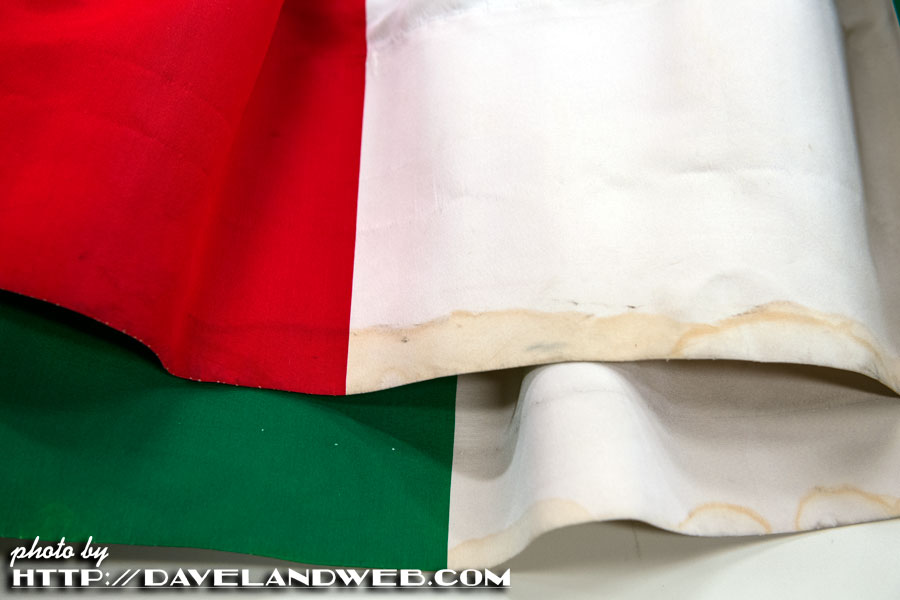 In 2019, Sandra released this doll-sized version of the Galanos gown and titled it, "Ingenue."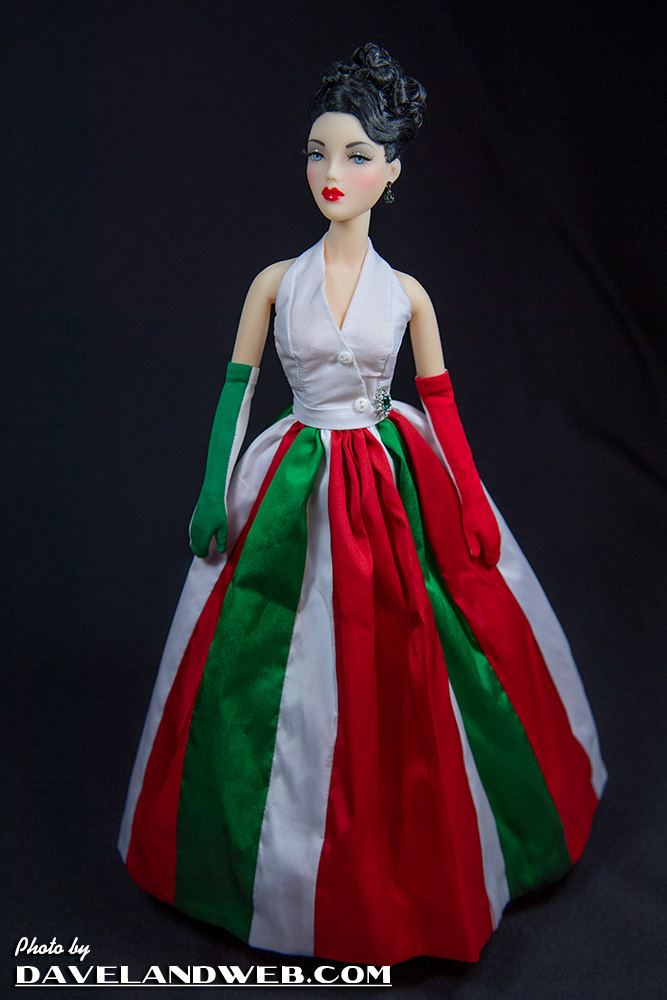 With the emotional appeal of having seen the original in person, I knew I had to have this one.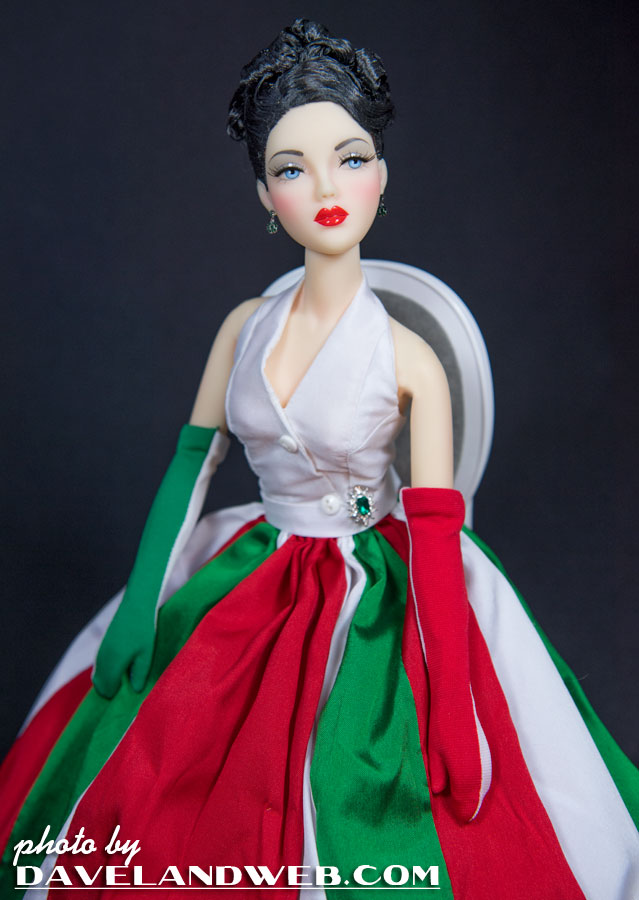 When I pulled it out of the bag and finally put it on a few of my Genes, I have to admit I was a bit disappointed. Without being perfectly steamed or ironed, the doll-sized version does not hang as well as its inspiration. Few collectors realize the challenges of "shrinking" a design down to scale and the choices that must be made in order to do so effectively. The weight and drape of the fabric play a large part, as do the placement of buttons or hooks that can add unwanted bulk. Most want their doll outfits lined to help prevent staining, but that can also add to the issue of a gown now hanging on the doll correctly.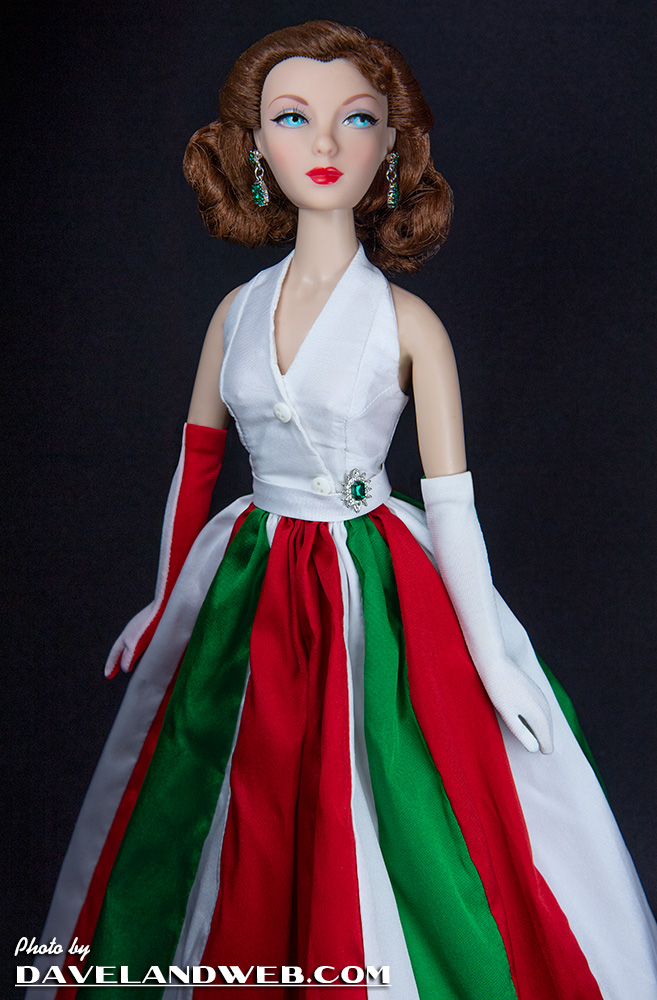 See more Gene Marshall Sandra Stillwell fashion doll photos at
my website.