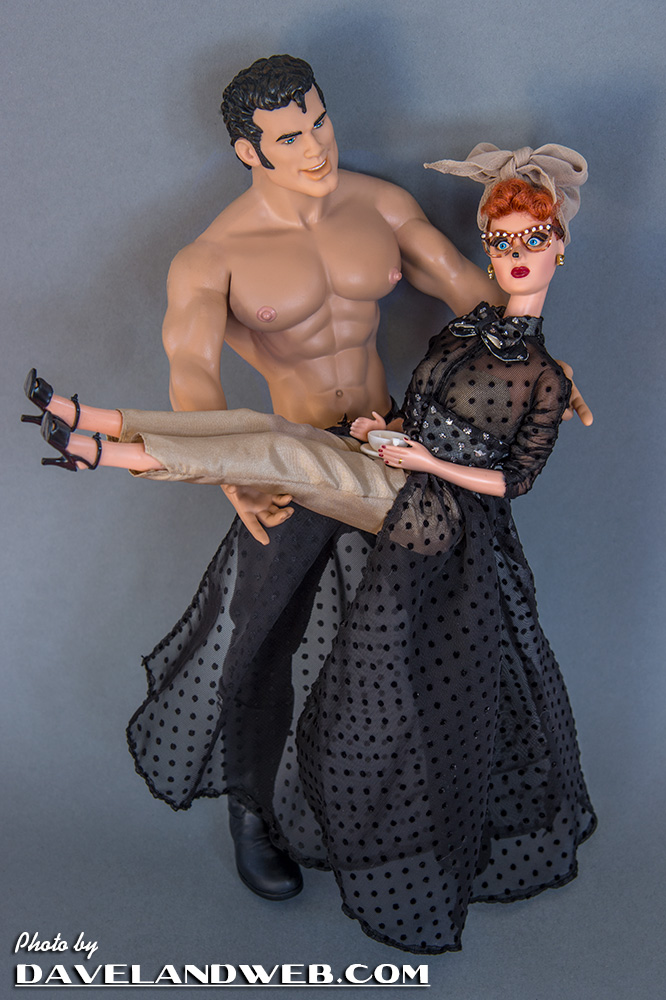 In 2003, the Rebel 001 action figure was released by the Tom of Finland Foundation, a huge name in erotic art. 12 years later, the Rebel met Lucy Ricardo and as you can see, it looks like it might have been a very hot encounter. I wonder how long Lucy was able to hold onto that cup of coffee?!?
The 13" Rebel figure was designed by Norman Franklin Lloyd, a professional and experienced toy sculptor and CEO of Adult Action Figures.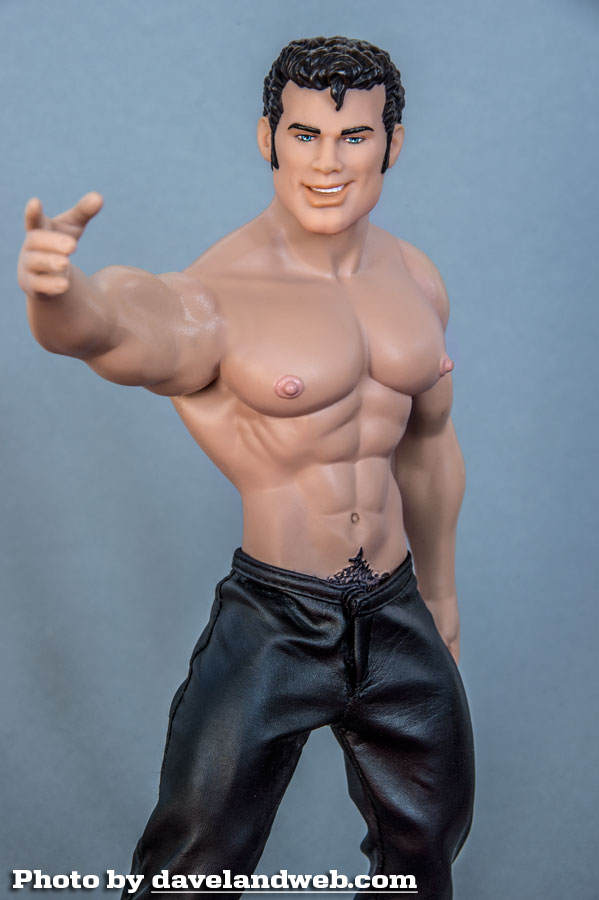 Although the sculpt is supposedly based on James Dean, the finished product looks more like Steve Reeves.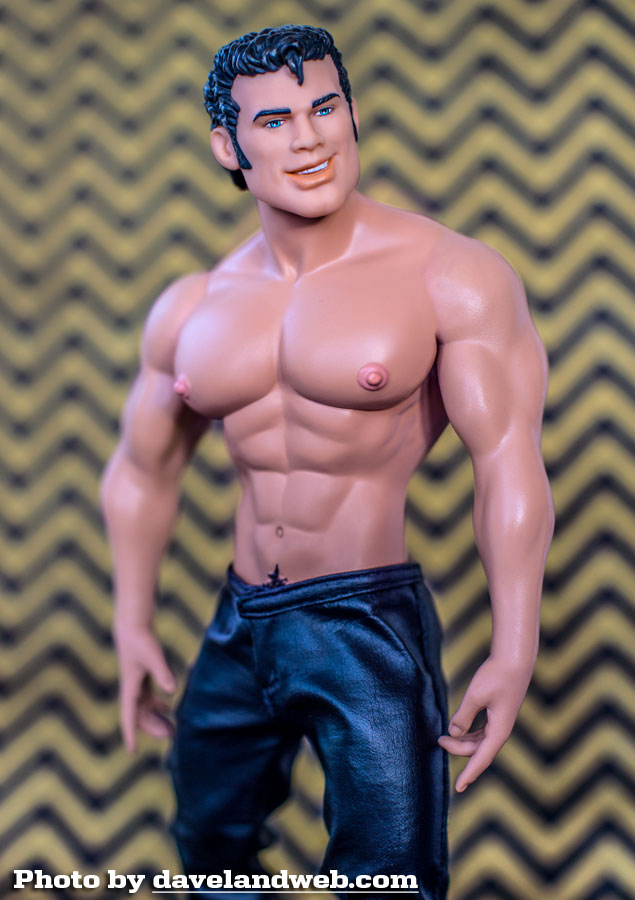 Not only is this figure articulated, but it is anatomically correct and comes with a choice of 3 male genitalia, depending upon your preference.
Follow my Gene Marshall, Madra Lord, Zita Charles, Violet Waters, Trent Osborn, Poppy Parker, and other classic movie star doll updates on Twitter. See more Gene Marshall Doll photos on my regular website.